There are several Obby-style games in Roblox. But nothing comes to the popularity of the Obby But You're On a Bike title. The game is an instant hit among casual and veteran Obby runners due to its excellent level design and simple gameplay mechanics, making them re-run and aim for the leaderboards. While it is fun for old-time players, the experience can be challenging for new Obby players if they are unfamiliar with such games. So, if you are a newbie struggling to clear all three Worlds in the game, read the given tips and tricks and learn various strategies.
Beginner Tips & Tricks for Obby But You're on a Bike - Roblox
Currently, there are three worlds in the game. Each stage is unique in level design and needs to be tackled individually according to the various obstacles deployed.
Related: Roblox Mega Fun Obby Codes (September 2023) – 2700 Stages!
World 1
The first world is pretty simple in terms of level design. You can clear any section using your W(accelerate) and directional keys alone. Still, learn to counter the following three obstacles deployed in various instances.
The Moving Ball: It is pretty easy to clear the moving ball. Just time your speed according to the position of the ball to brush past it.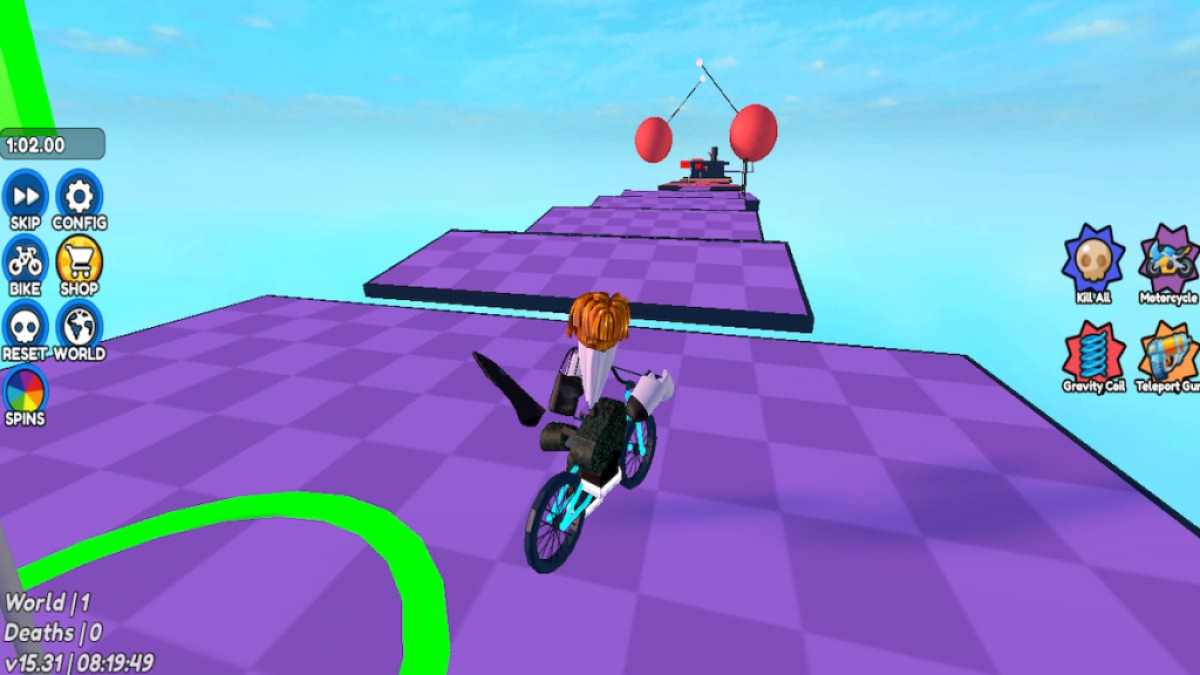 The Spinning Rod: Instead of dodging the spinning rod like the moving ball, you can jump over it to clear that section.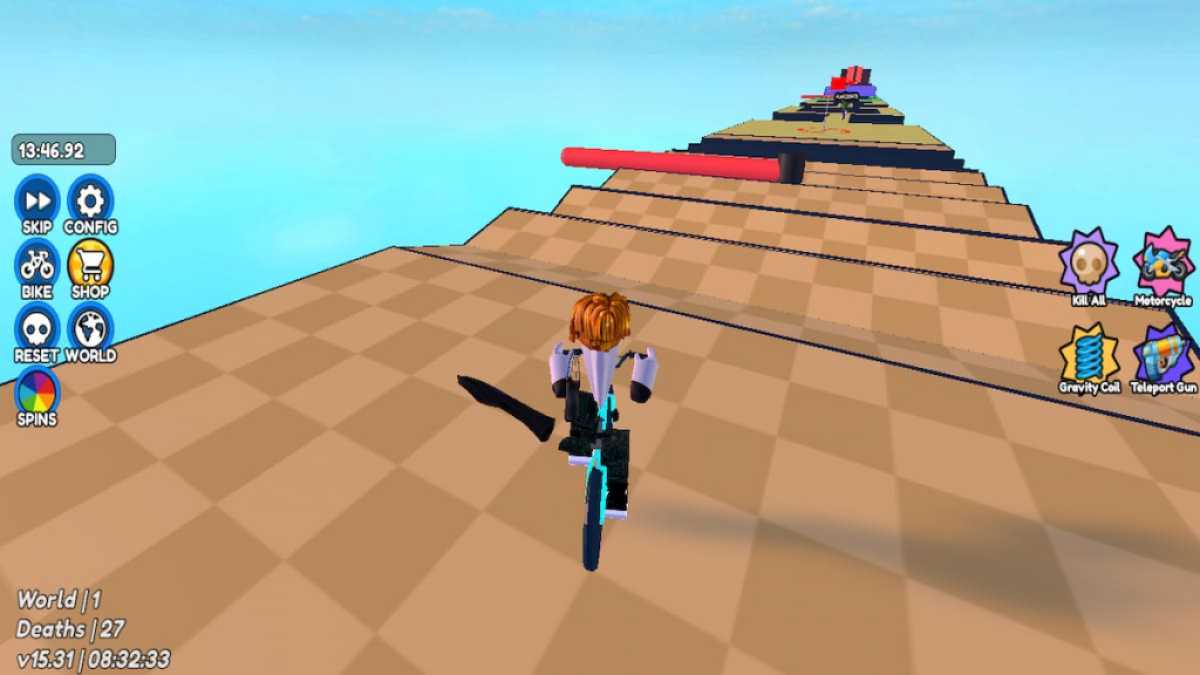 Red Block: Touching the red block will immediately result in your death. So, avoid the block by jumping or evading by going around it.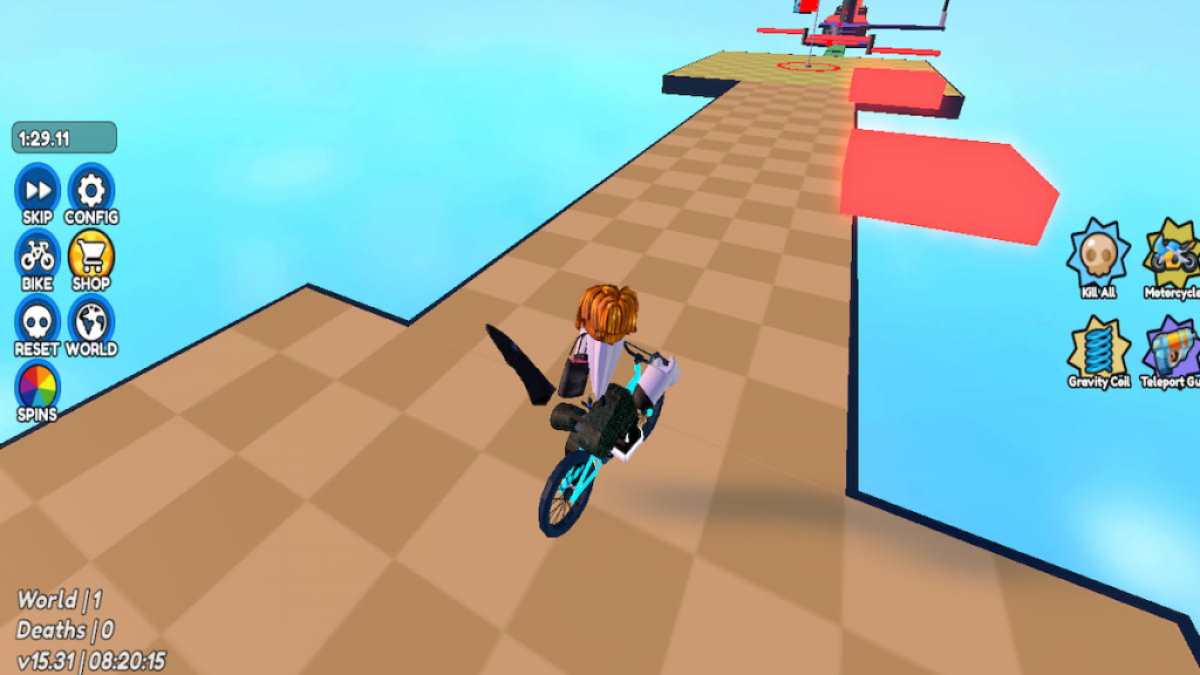 Apart from these, I highly recommend going at full speed, as you need momentum to clear most sections in World 1. With time and effort, you will finish World 1 without much hassle.
World 2
World 2 is similar to World 1, except that it is x2 more challenging. In this stage, it is all about controlling your speed and moving precisely to clear the section. So, if you are struggling to finish any area, slow down and move slowly instead of going at full throttle.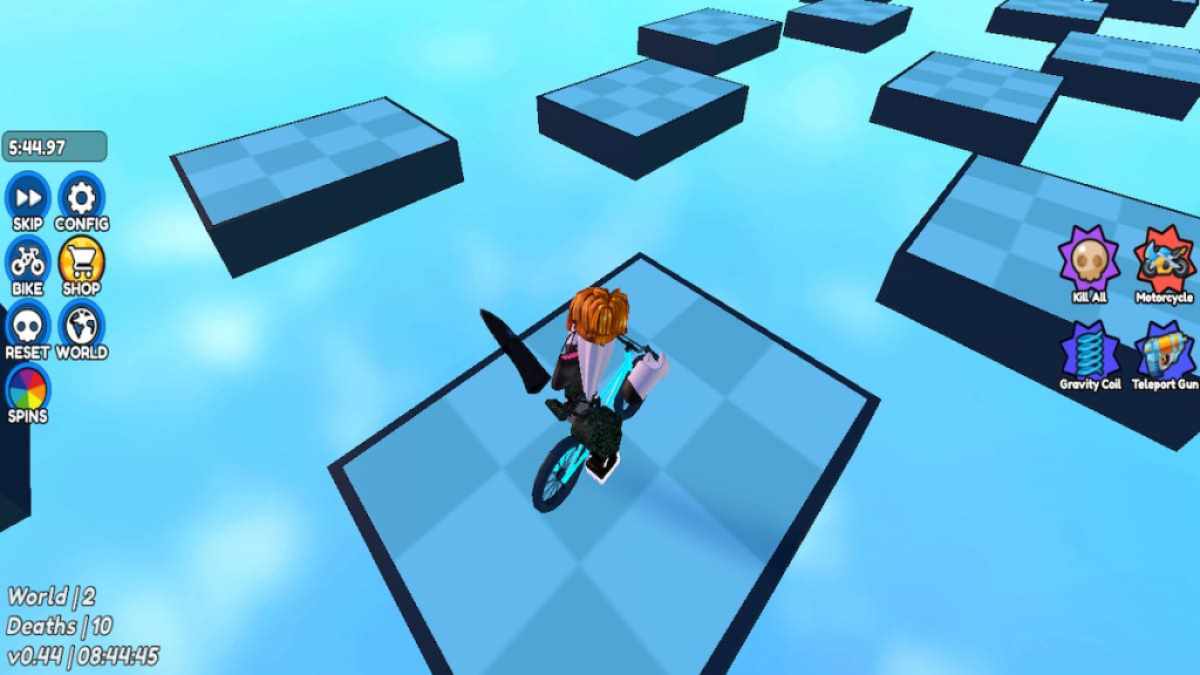 Also, an essential skill that you should learn is to slow your speed to land perfectly on platforms without falling. To do this, press the S(Decelerate) in mid-air before landing to slow your momentum.
Also, if you cannot jump a section at any moment, try to ride your bike from the highest point of the previous area to gain velocity instead of leaping from the lowest point and failing. Other than this, the level is standard.
Related: How to get the Tiny Isles badge in Adopt Me – Roblox
World 3
The most challenging stage of the game is World 3. Here, each section is pretty vast and long. Thankfully, developers have added two little items - a trampoline and a rotating fan to cross these areas. Use both elements to gain momentum and jump any given level. If you still lack pace, use the Jump(space) at the exact moment of contact with these items to carry more speed than simply bouncing on these materials.
Along with these items, the level has a new obstacle called disappearing blocks. Upon touching these red blocks, they will disappear within 2 to 3 seconds. So, cross these blocks as quickly as possible to remain alive.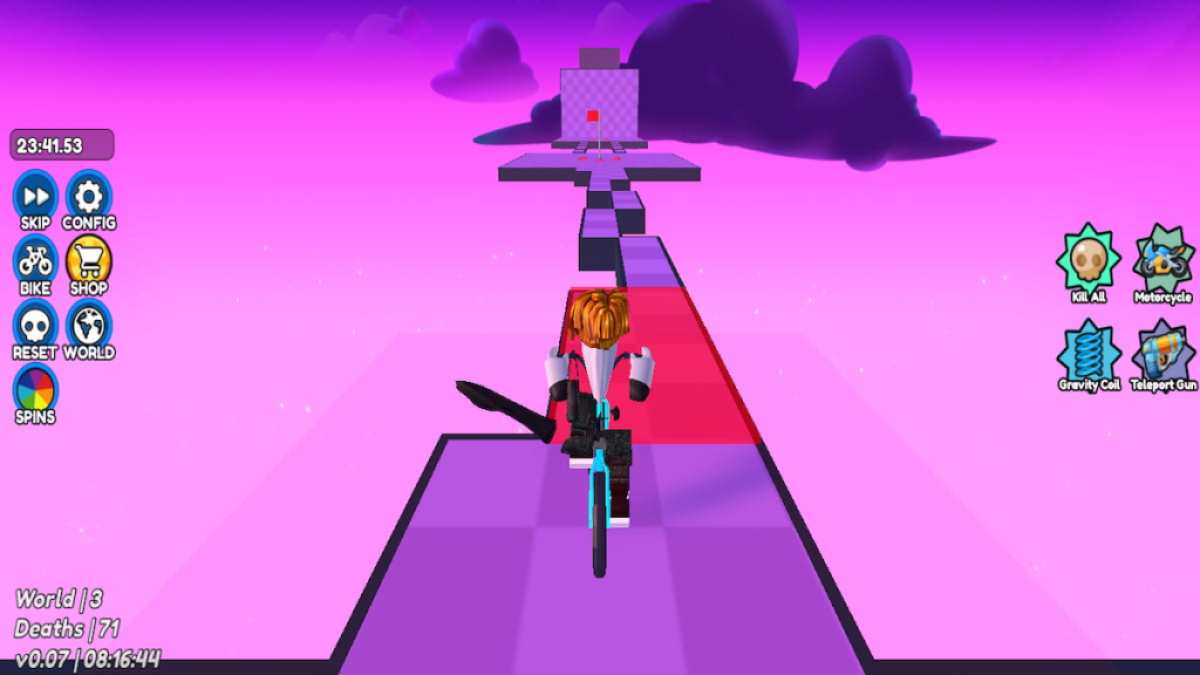 Overall, approach World 3 by analyzing the pace of the given section. If any area is filled with disappearing blocks, go at full speed, or if it has spinning wheels/moving balls, move with caution.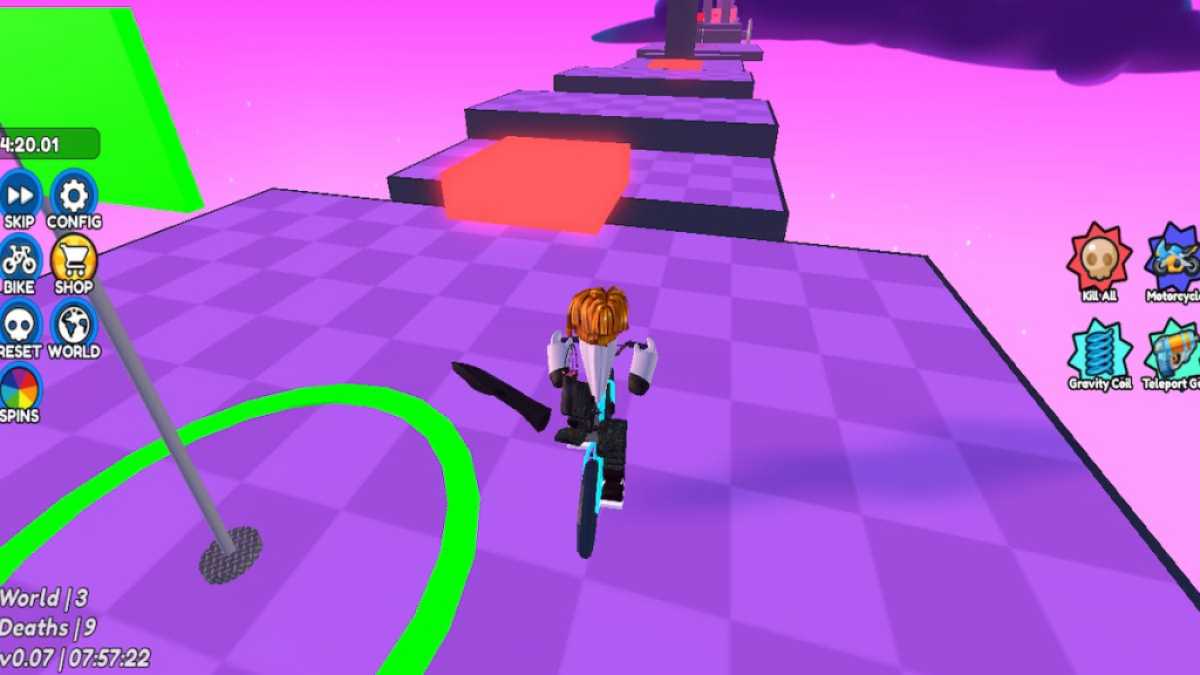 Also, utilize all the previously mentioned strategies from previous stages and apply them here when required.
For more on Roblox, check out No Stop Obby Codes (September 2023) or How to make an obby in Obby Creator – Roblox on Pro Game Guides.