Project Slayers is an open-world anime-inspired experience and an excellent RPG game on Roblox that allows players to adventure, progress, battle enemies, and complete unique quests. Whether you decide to learn the Demon arts or a Breathing style, there are so many skills and abilities you can develop, as well as NPCs to interact with and assist. Completing quests for different characters is one of the best ways to level up and continue your journey, and there are a few controls you will need to know to get there––including carrying.
How to carry things in Project Slayers
In some quests, you may have to carry something or someone to rescue them or to bring them from one place to another. Although this is a relatively easy task, sometimes the object you must carry is in a dangerous area, such as Riyaku. You will need to be quick about picking her up and be careful not to get hit by the enemies nearby. To carry things, approach them and press H on your keyboard. This will automatically put them on your back and allow you to bring them elsewhere.
How to carry on Mobile in Project Slayers
On mobile, you don't have hotkeys to press for each thing, so navigating it is slightly different. To carry something, you must bring up the Carry and Grip menu with buttons to complete the actions. You can do this by tapping once on the screen and then holding it immediately after. This may take a few tries to get the sequence correctly. Once the menu is up, approach what you want to carry, and press the top icon with the carry symbolized within.
Can you fight while carrying things in Project Slayers?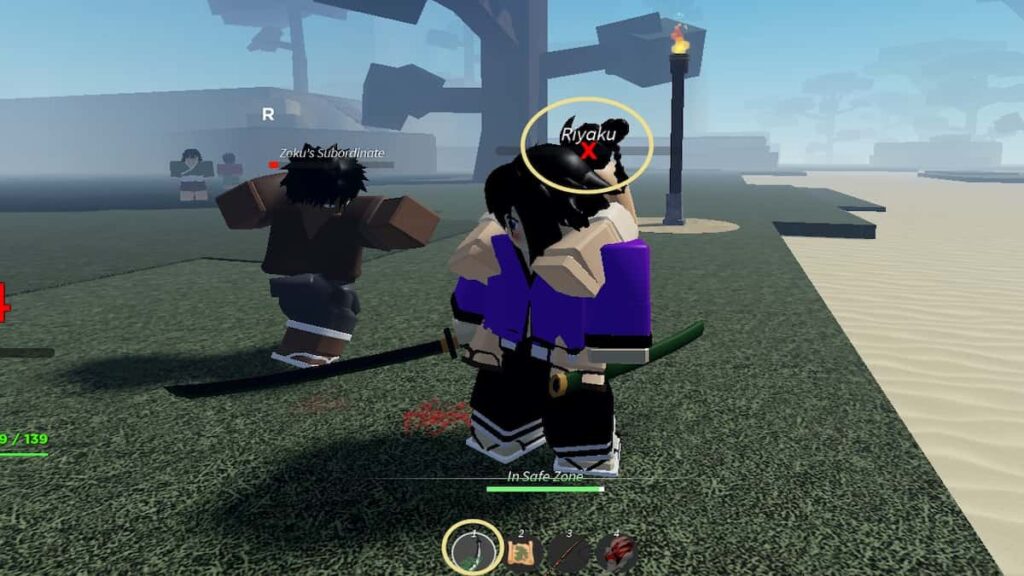 Because you sometimes must carry objects in dangerous locations, you may be forced to fight off some enemies. Don't worry! You can still fight while carrying, but you must be extra defensive. If the enemy hits you while you are carrying, it will make you drop them, and you will have to retrieve them again. Make sure you have a weapon or combat skill equipped from your toolbar. You can still pick up things with H even with these equipped. Then you will want to use block with F as much as possible and only land hits when the enemy is not swinging at you.
How to change the carry hotkey in Project Slayers
If you're having trouble using H as your carry and instead want to use a different button, you can change your hotkeys anytime in your Settings menu. You must press M on your keyboard to bring up the menus and then click on the first button on the list, the gears icon. Here you will see all the controls laid out for each action in the game, and you can change them by pressing the Edit button beside each hotkey. Be careful while doing this that you don't select a hotkey already in use.
This is how you can carry people and things in Project Slayers. Hopefully, knowing this skill, you will be able to carry your allies and friends to victory! Let us know if this was helpful for you in the comments below.
Looking for more Pro Game Guides Project Slayers content? Check out our guides on How to customize your character in Project Slayers or Project Slayers Leveling Guide!