In August 2021, Roblox acquired Guilded—a gaming-driven communication platform. Now, it's been announced that you can link your Roblox to your Guilded account. This will be very useful for players who'd like not to worry about pesky issues like Discord verification. Thankfully, it's very easy to connect the accounts!
Go to Settings
To get started on connecting your two accounts, head to either the Guilded app or website. From there, you will want to go to Settings. The Settings button is located at the bottom-left side of your screen, to the right of your Guilded username. Under the Your Settings column on the left side, click the option that says Connections.
Related: Roblox acquires Guilded, a Discord competitor for gaming communities
Add Roblox Account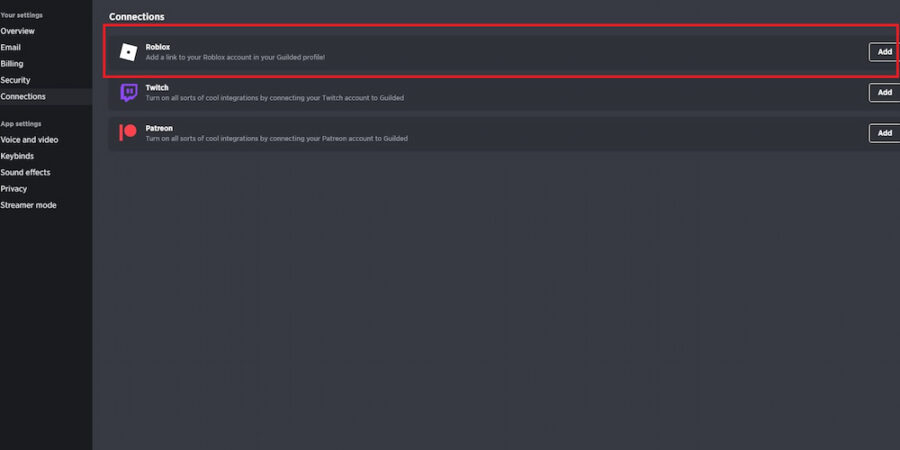 Under Connections, you'll see three options for accounts to connect to: Patreon, Twitch, and Roblox. On the Roblox option, hit Add. This will take you to a new window where you can Accept a prompt to share your Roblox information with Guilded. Complete this process, and you will now have the two accounts connected!
Want to read more about Roblox? Check out How to send and accept a friend request on Roblox? on Pro Game Guides.