There are plenty of new features in Anime Adventures with the Anniversary event, but the feature that most excites me is the new guilds. Guilds give players a whole new way to interact, play, and cooperate together inside and outside of the game, much like the Anime Adventures Trello or Discord pages. Players will be able to join or create their own guilds, then participate in Guild Events to win prizes with their group. Keep reading below for all the details to get started!
How to join a guild in Anime Adventures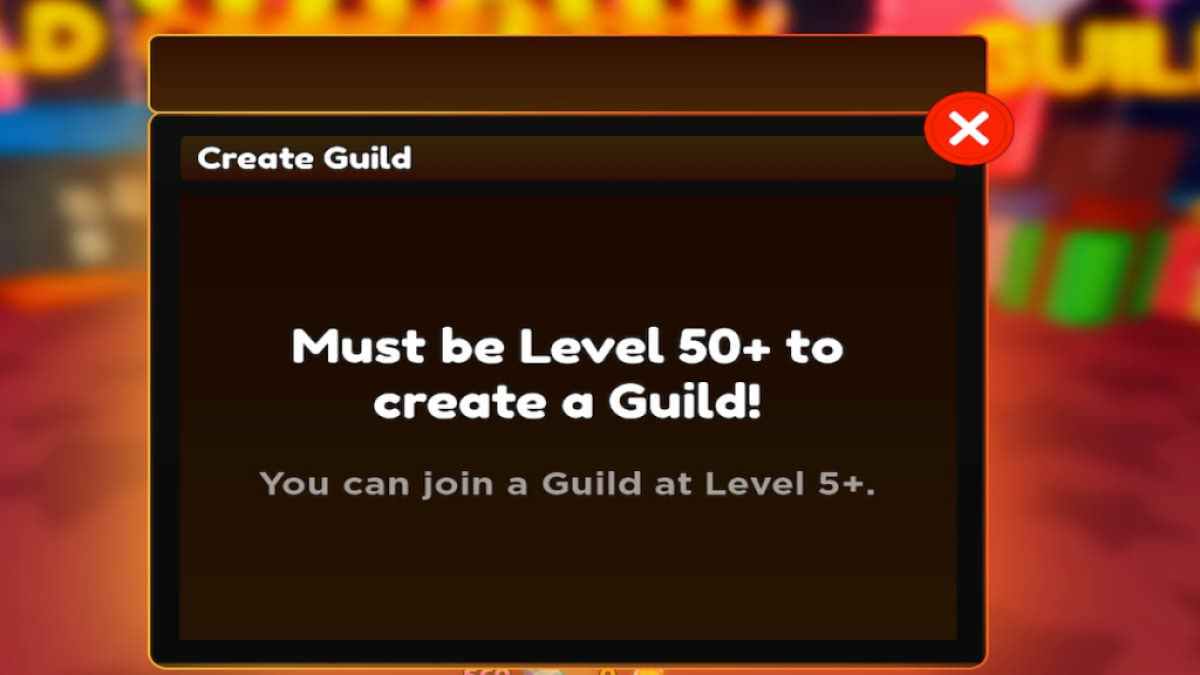 Joining a guild can be done anytime as long as you are level 5+. However, the only way to join a guild is to be invited by the creator. That means you'll need to hop into the Anime Adventures Discord and try to get invited by communicating with any players looking for new members. You can open the Guild menu on the right side of the screen to view guild information.
Related: Anime Adventures Codes – Updated!
How to create a guild in Anime Adventures
If you'd like to start up your own Guild rather than join one, one can be created via the Guilds building branching off from the main lobby. Speak to Melio on the left side, and he will give you the option to start a Guild by using one Guild Ticket. Guild Tickets cost 2,500 Gems to purchase. However, you will also need to be level 50+ to start your own Guild and will be solely responsible for any members that join it. Once the guild is created, open the Guild menu, and you can invite players to join through the Members tab, and you will have a bunch of customizable options as well, such as the profile picture decal, colors, title, announcements, and more.
If you haven't reached level 50 yet, try completing missions and earning XP to get there. You only need to be level 5 to join someone else's group, so hop in with someone else while you grind levels to eventually make your own. Keep an eye on Discord to see when players are looking for new guild members, or reach out to join up as soon as possible!
Looking for more Pro Game Guides Anime Adventures content? Check out our guides on How to increase Worthiness in Anime Adventures – Roblox or How to level up fast in Roblox Anime Adventures!