Project Slayers is a fighting experience on Roblox, drawing inspiration from Demon Slayer, the popular manga series. Players can either become a demon or fight alongside humans to eradicate the demon threat. No matter what you choose, you will be involved in a lot of fighting, leveling up, and earning Wen, the main in-game currency. If you're wondering how to drop some of your hard-earned Wens for someone who needs it more, do not worry. The following is a guide on how you can drop your money in Project Slayers.
How to drop money on the ground in Project Slayers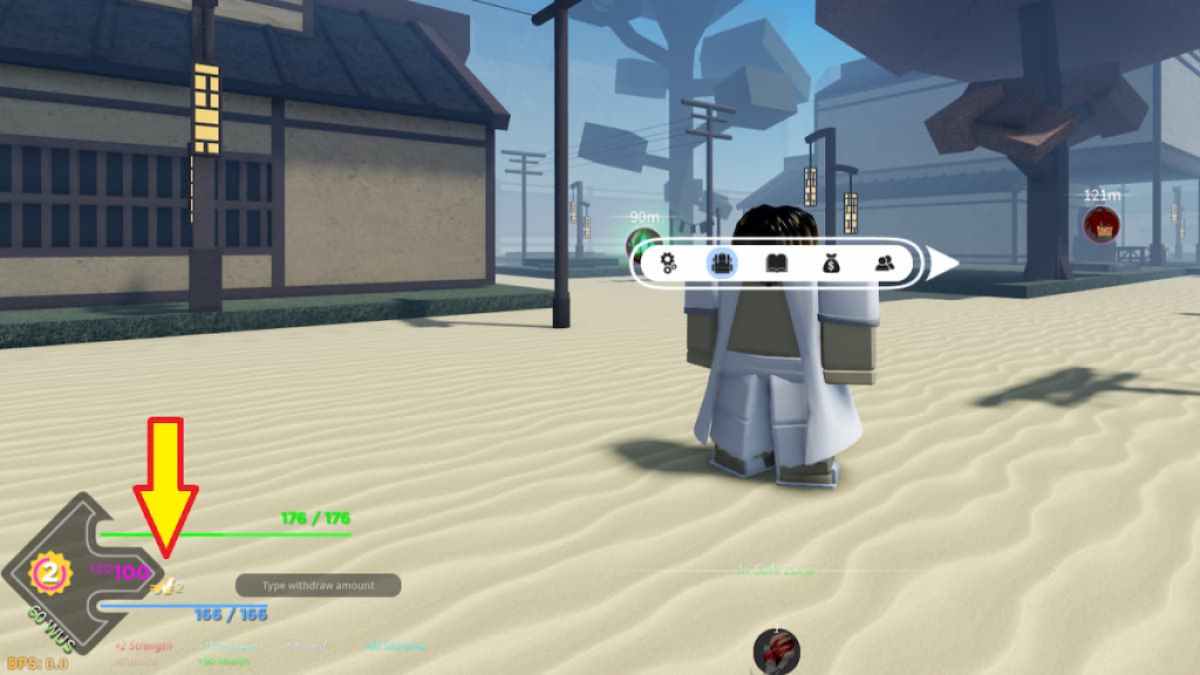 Dropping money in Project Slayers is a fairly straightforward process. Firstly, you must click on the Wen logo at the bottom left side of your screen, which indicates your current balance. Once you click on it, you can choose the amount you wish to withdraw. Type in your desired amount, and then click Enter to transfer the amount of money to your backpack Inventory.
Now, open your Inventory and equip the money as an item. Finally, select the money from your items hotbar at the bottom of the screen, and then press Backspace on your keyboard to drop the money on the ground.
How to earn money in Project Slayers
There are many ways to earn money fast in Project Slayers. Some of the best ways to increase your earnings are defeating enemies, completing NPC tasks, and selling fish. Money, known as Wen in-game, can be used to purchase new weapons and healing supplies that can even help in travel!
Looking for more awesome guides on Project Slayers? Check out How to get Polar Katana in Project Slayers right here on Pro Game Guides.