Happy April Fools' Day from Pet Simulator X! For a limited time only, an April Fools event is taking place inside the experience and players can participate in the fun by opening eggs, collecting adorable new pets, and even completing a few short quests. One of these quests, eating fruit, has been stumping players since the update's debut, so, how do you do it? Continue reading below to find out.
What do fruits do in Pet Simulator X and how do I eat them?
Fruits are a new type of breakable item added with the 2023 April Fools update. Similar to the Mystery Boxes added with the St. Patrick's Day update, these limited-time items are scattered around the Pet Simulator X map and come in six varieties: apple, banana, golden fruit, orange, pineapple, and rainbow fruit. To "eat" one of these fruits, simply click on it. Doing so will direct your pets to "eat" it (or destroy it), and count toward the "Eat 30 Healthy Fruit" quest. Examples of these fruits can be found below.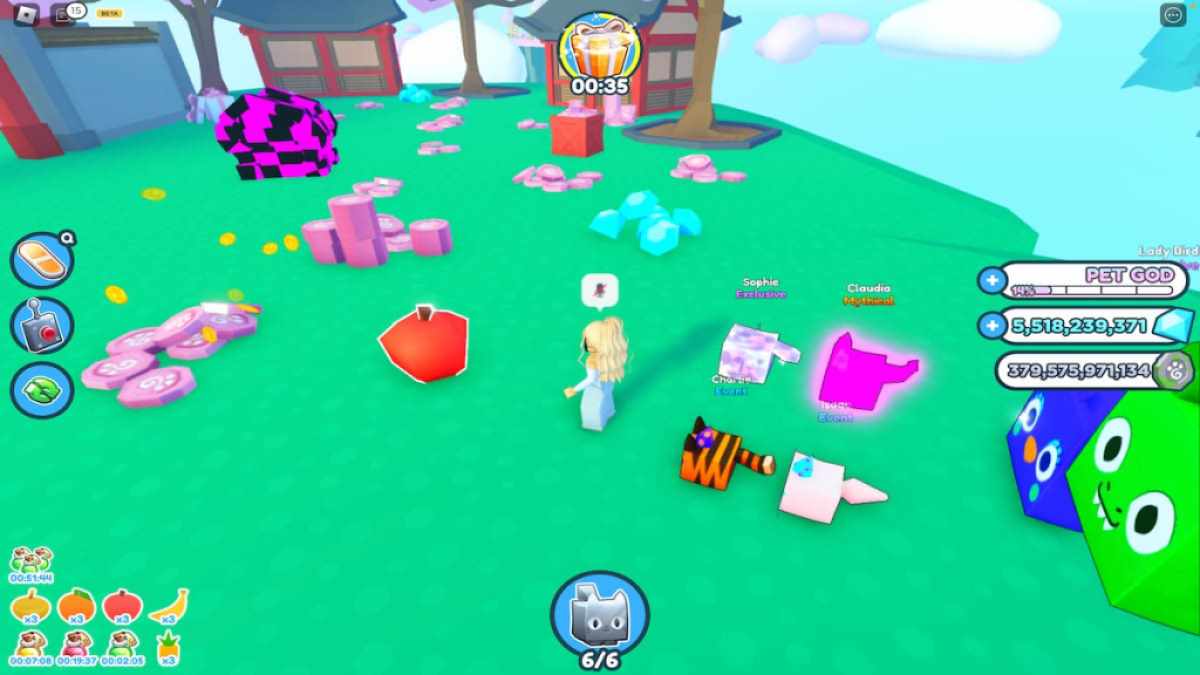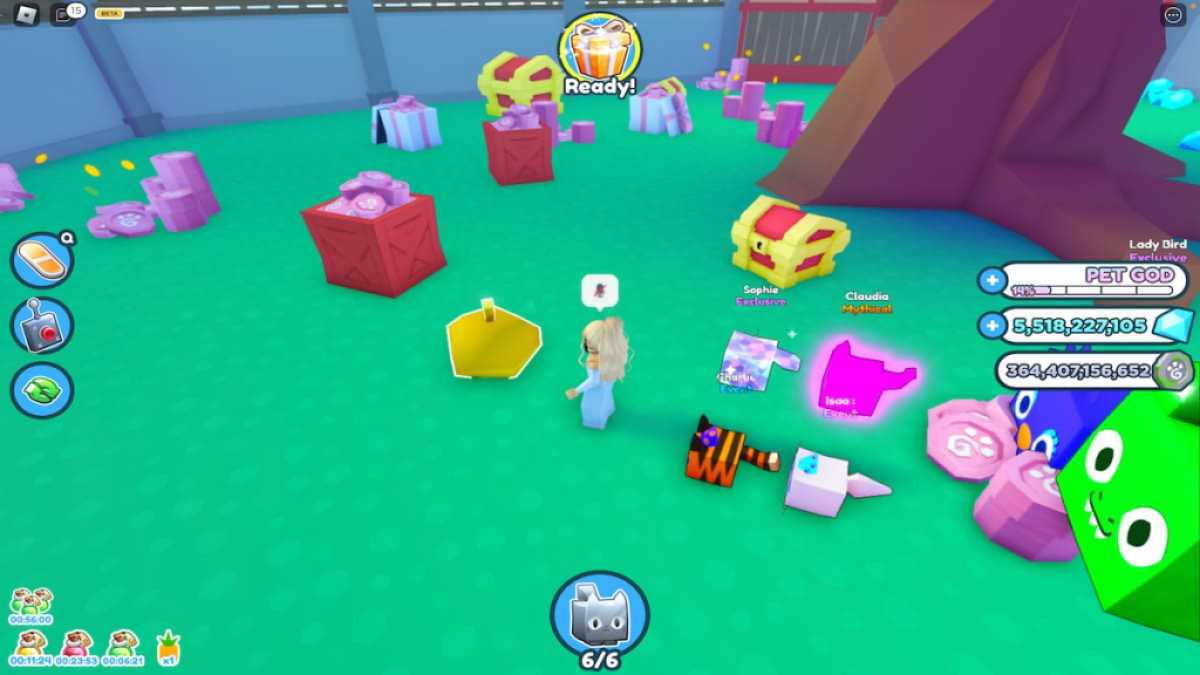 Related: How to hatch the secret Dojo Egg in Pet Simulator X – Roblox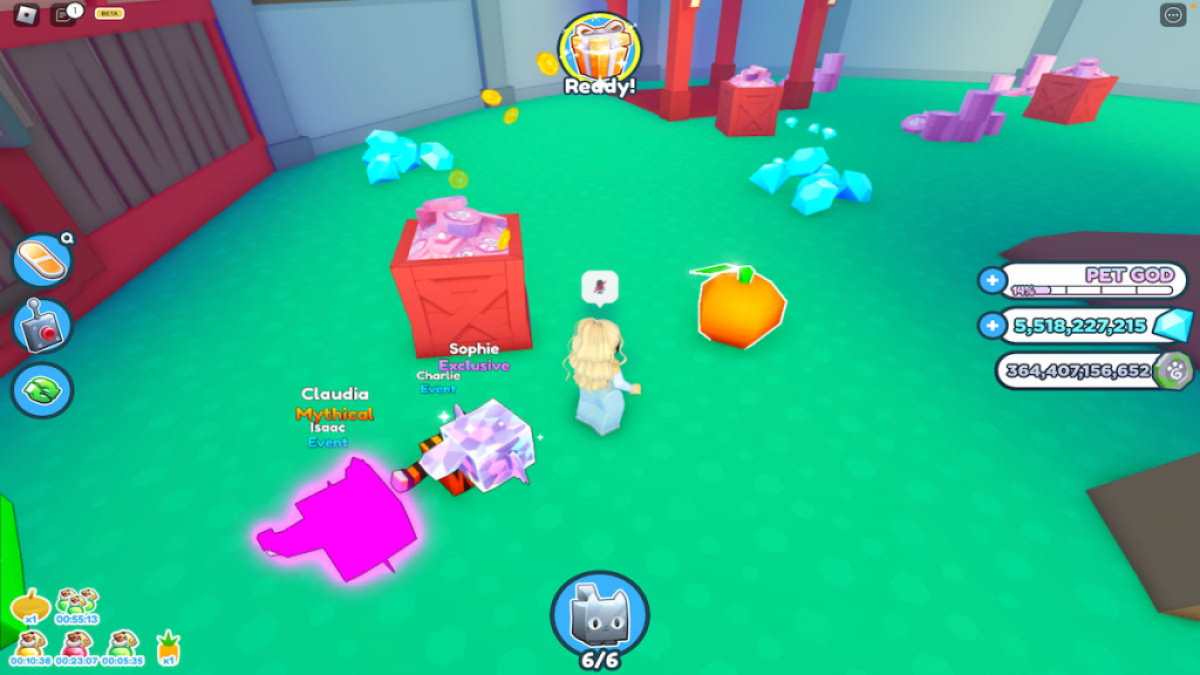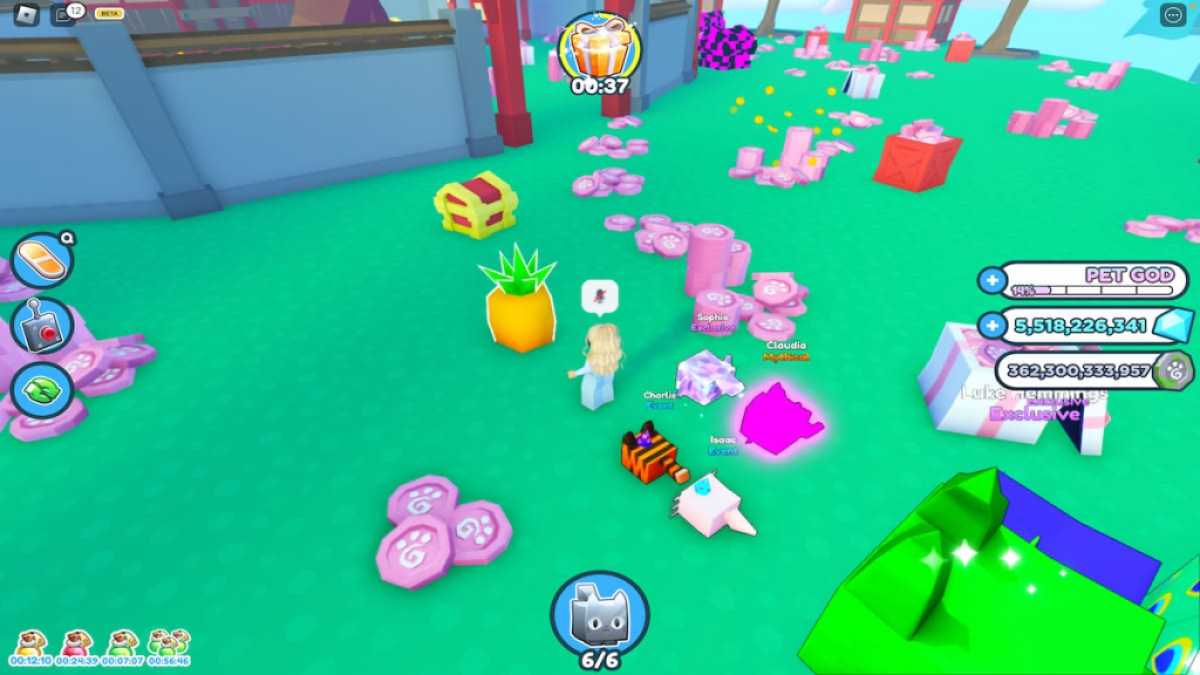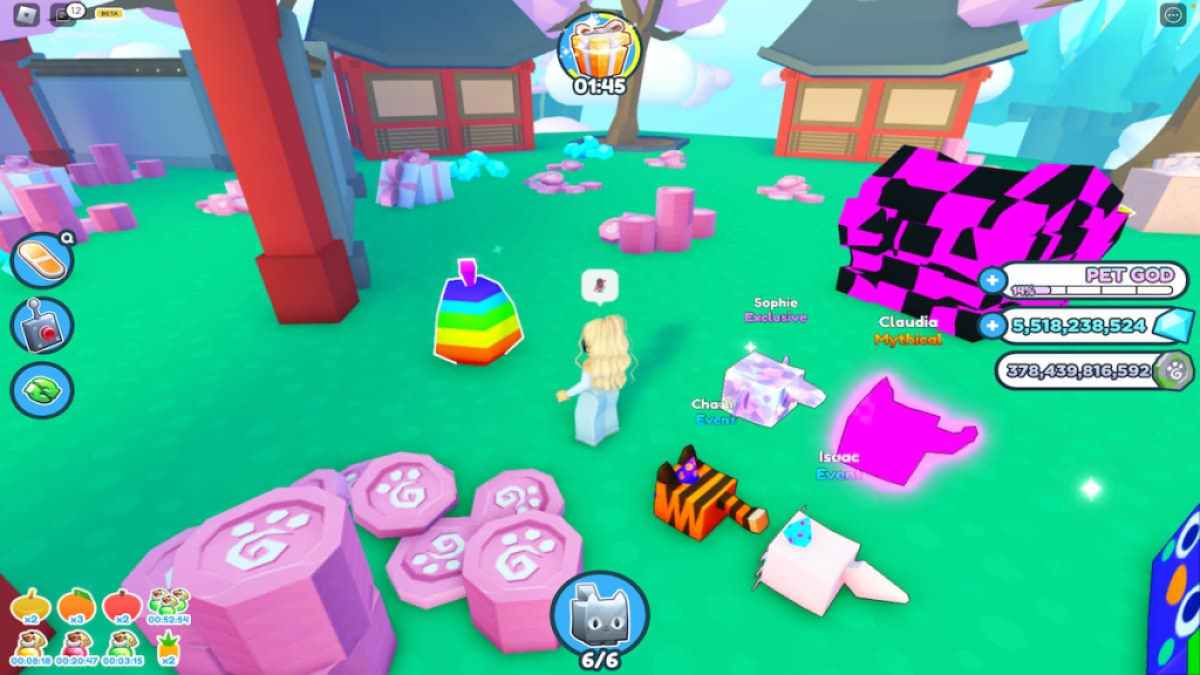 Each of these fruits also has its own stat buff, which applies to your avatar for a limited time when consumed.
Apple = 1.2x Damage
Banana = 1.2x Luck
Golden fruit = 1.1x Coins
Orange = 1.2x Diamonds
Pineapple = 1.1x Speed
Rainbow fruit = All buffs applied
End
That's all there is to it! This quest is likely much easier and less confusing than it may seem. After finishing it, all you need to do is break 25 Error Chests and you're good to go—the April Fools' Day Event area will be unlocked.
Looking for more Pet Simulator X content? Check out our recent guides on How to get the Huge Chef Cat pet in Pet Simulator X – Roblox or Best Pet Simulator X Discord Servers for Trading here on Pro Game Guides!