Having the strongest, rarest, and coolest pets is one of the most, if not the most, alluring parts of Pet Simulator X, and many players will do just about anything to get their hands on them. From remaining in-game for numerous hours, to paying real money for toys that have exclusive codes—the lengths that players will go to get their hands on a special pet can be pretty wild. In the case of the adorable Huge Chef Cat pet, hopeful players will need a highly-successful restaurant, and a whole 'lotta free time!
How to unlock the Huge Chef Cat pet in Pet Simulator X
Unlike most Pet Simulator X pets, the Huge Chef Cat pet cannot be hatched from an egg or purchased with Robux—instead, it's unlocked by playing Pet Simulator X's sister experience, My Restaurant!. In this experience, players create and grow their very own restaurant by interacting with customers, cooking delicious meals, hiring various staff, purchasing new decorations, and more. Upon serving 100,000 customers in My Restaurant!, you'll automatically unlock the Huge Chef Cat pet in Pet Simulator X totally for free!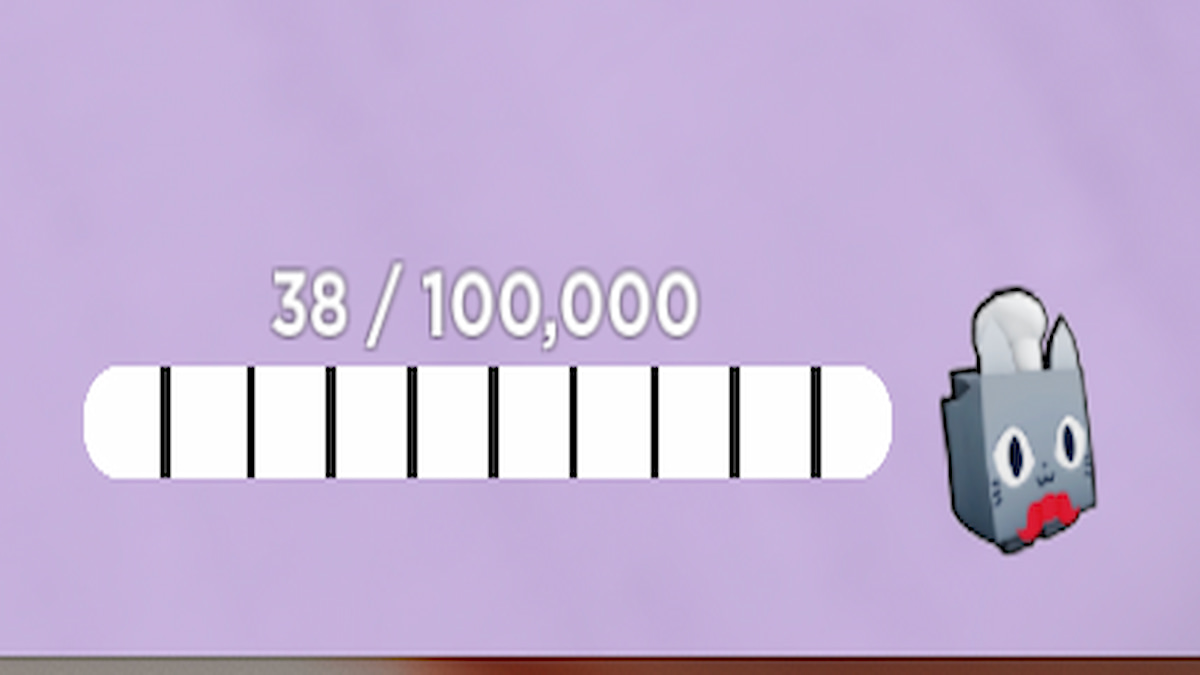 Keep in mind, however, that this promotion is only available for a limited time, so be sure to start it sooner rather than later if you're interested! For a quick look at how to serve customers efficiently, check out the steps below.
My Restaurant! tips and tricks
Greeting customers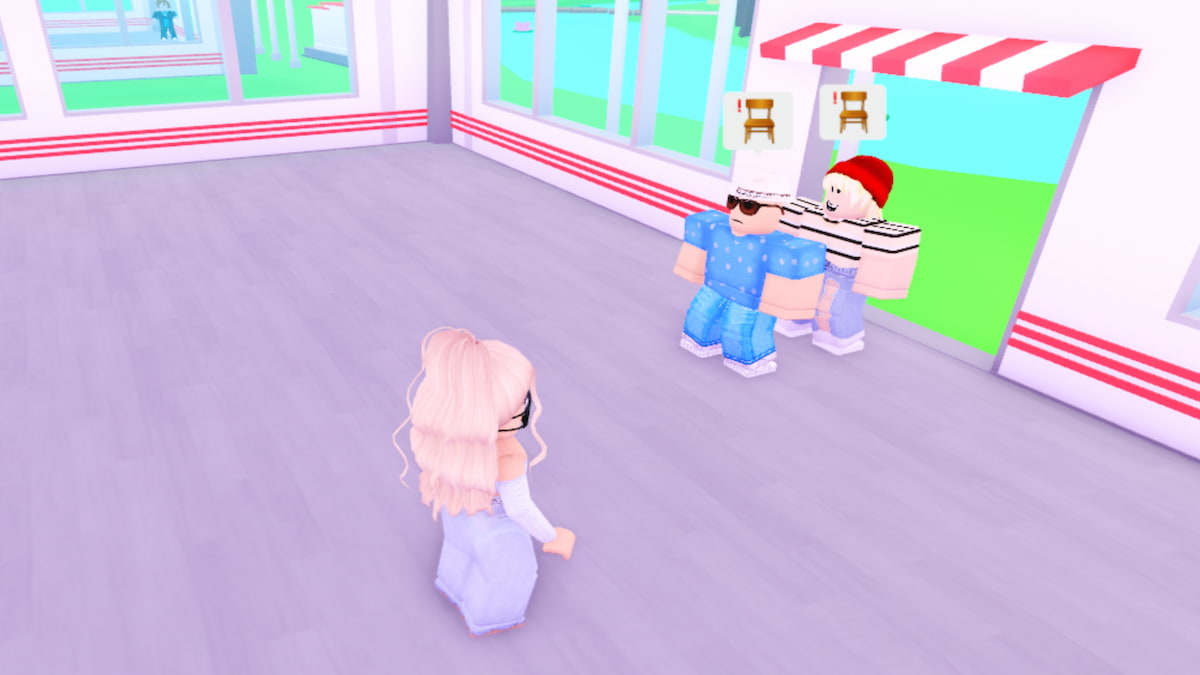 Each time that a new customer or group of customers approaches your restaurant, you can welcome them inside by standing next to them and pressing E. Upon doing do, the customers will seat themselves at one of your open tables. If you don't have any open tables, you'll be forced to wait to greet your customers until one clears out.
Taking orders
Once your customers have seated themselves, they will take a few seconds to look over the menu. When they've decided what they want to eat, a menu icon will appear over their head—this indicates that you can take their order. To take an order, approach a customer with this icon over their head and press E. If you have a staff member preparing your food, the order will automatically be sent to them, and they'll begin preparing it for you. If you don't have a staff member working, you'll need to prepare the order yourself.
Preparing orders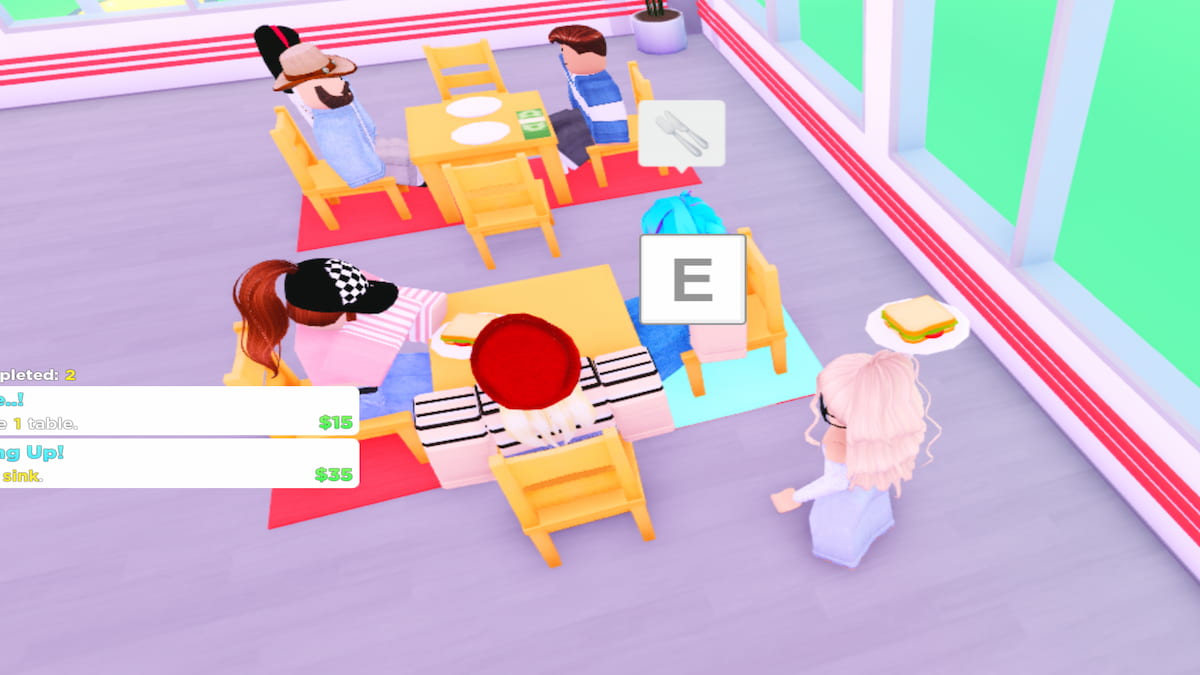 After taking an order, return to your cooking station and either prepare the necessary items yourself or wait for your chef to set them out for you. Once an item has been prepared, grab it by pressing E and follow the line on the floor to deliver it to the correct customer.
Cleaning up
To clean up after a customer has left, walk up to a dirty table and press E—this will automatically dispose of the dishes and leftovers.
End
That's all there is to it! Once you've repeated the process above enough times to serve 100,000 customers, you'll earn the Huge Chef Cat pet. This process will get easier as you become more familiar with the experience, so don't feel discouraged about the high level if you're just starting out!
Looking for more Pet Simulator X content? Check out our recent guides on What is a Diamond Party in Pet Simulator X? – Roblox or How to get the Doodle Hoverboard in Pet Simulator X – Roblox here on Pro Game Guides!