Roblox's Demon Soul Simulator is an anime fighting game based on the Demon Slayer series. You must slay the evil around the world as you attempt to collect different characters, each with their own unique abilities. Collecting souls allows you to unlock new characters, level them up to become even more powerful, and explore new areas. Want to collect souls more quickly so you open more characters? Here's how you get some souls quickly and efficiently so that you don't have to waste time grinding.
Tips and tricks to get souls quickly in Demon Soul Simulator
Fight enemies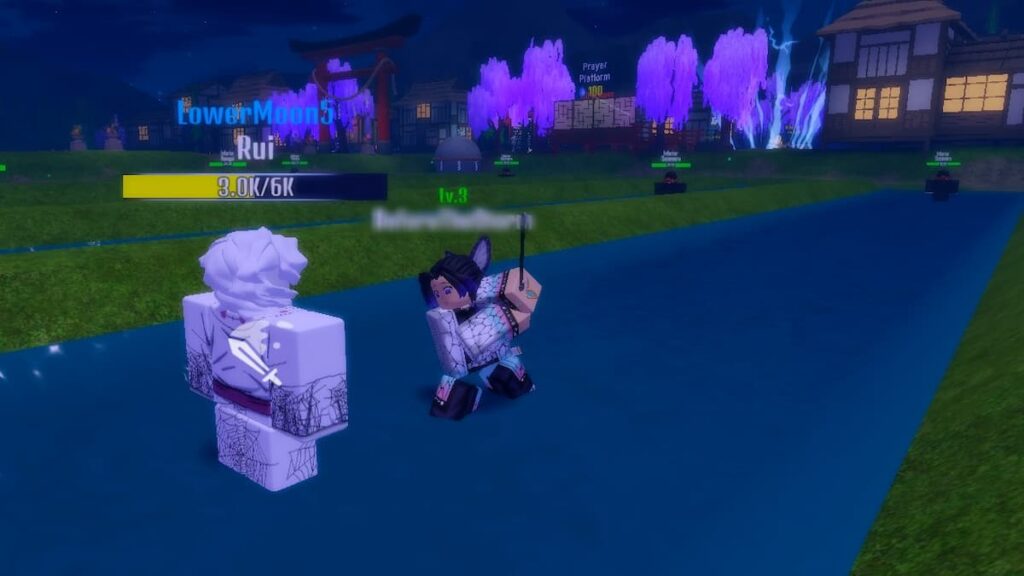 The easiest way to farm souls is to head to the fields outside of the villages and fight some enemies. You get souls for defeating them. Enemies with names in bold colors are stronger but will also give you more souls than the smaller enemies. However, attacking the smaller enemies can be done much faster and might be worth trying if you're looking for a quicker method.
Auto-attack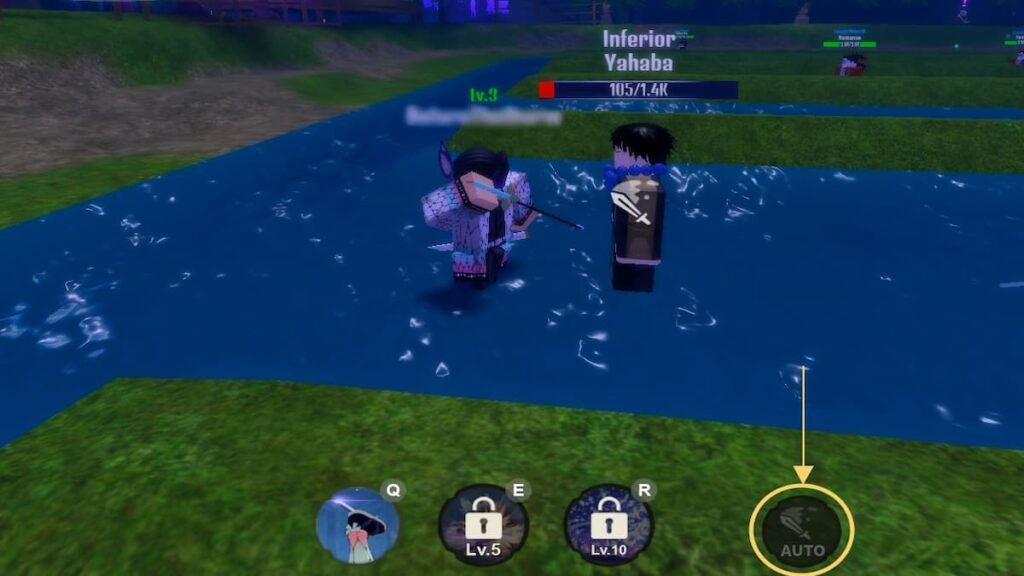 If you're looking for effortless farming to get souls as straightforward as possible, you should get the Auto-Attack feature. You will notice this button on the bottom of your screen to the right of your character's abilities. To unlock it, you need to spend R$ 99, but it will last forever. This makes it so your character will continuously attack the enemies that spawn in and keep collecting souls without you having to push anything.
Related: How to level up fast in Roblox Demon Soul Simulator
Get 2x Souls Boost
If you're looking to increase the number of souls you get to boost your earnings in a short amount of time, you will want to get some boosts. These 2x boosts will help you earn more souls while you're farming and help you get to the amount you want faster.
2x Souls Gamepass
The 2x Soul gamepass is a permanent boost to the souls you earn. You can purchase it for R$ 699 in the Shop menu, located on the left side of your screen as the bag icon. This helps you gain double the number of souls when you fight enemies (or via any other method).
Reward Wheel
You can also spin the Reward Wheel, located on the right of your screen, every five hours for a chance to collect a 2x Soul boost. This version is only temporary and lasts up to ten minutes at a time, so you want to make the most of it by heading straight over to the field to fight. It will double the number of souls you get only for that short time, but it won't cost you anything.
Buy Souls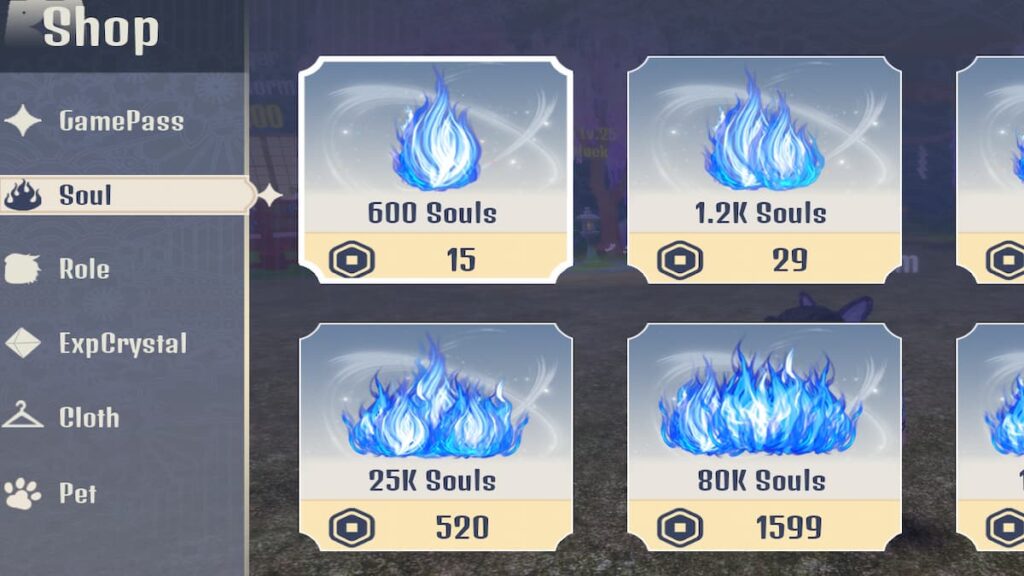 The quickest way to get souls is to head to the Shop and purchase them immediately. However, this method will cost you some Robux. If you have some to spare, you can buy Souls with Robux. Prices vary from R$ 15 to R$ 6,999, depending on the quantity you want.
These are a few ways you can farm and collect souls as quickly as possible in Demon Soul Simulator. Let us know if they worked for you and what characters you managed to unlock with them in the comments below!
Looking for more Pro Game Guides Roblox content? Check out our guides on How to get Akaza in Roblox Demon Soul Simulator and Roblox Demon Soul Simulator Codes (July 2022)!