Roblox has many fantastic free games inspired by anime, such as King Legacy. King Legacy takes a lot of inspiration from the show One Piece, allowing players to travel the seas, exploring unique Islands and defeating powerful enemies. The more you level up, the more you can enhance your skills and discover Devil Fruit which gives rare abilities. You can also come across obscure and legendary monsters, such as the Hydra Boss, that give you amazing loot. Here's how you can find it and defeat it for yourself.
Where to find the Hydra Boss in King Legacy
The Hydra is a special raid boss that only has a chance to spawn every hour. It works pretty much the same as the Sea King but is even more powerful. If the Hydra has generated in your server, you will see a prompt in your text chat that says, "The monster has returned to her island...!" Then you will have to track down its spawn point, which is Legacy Island.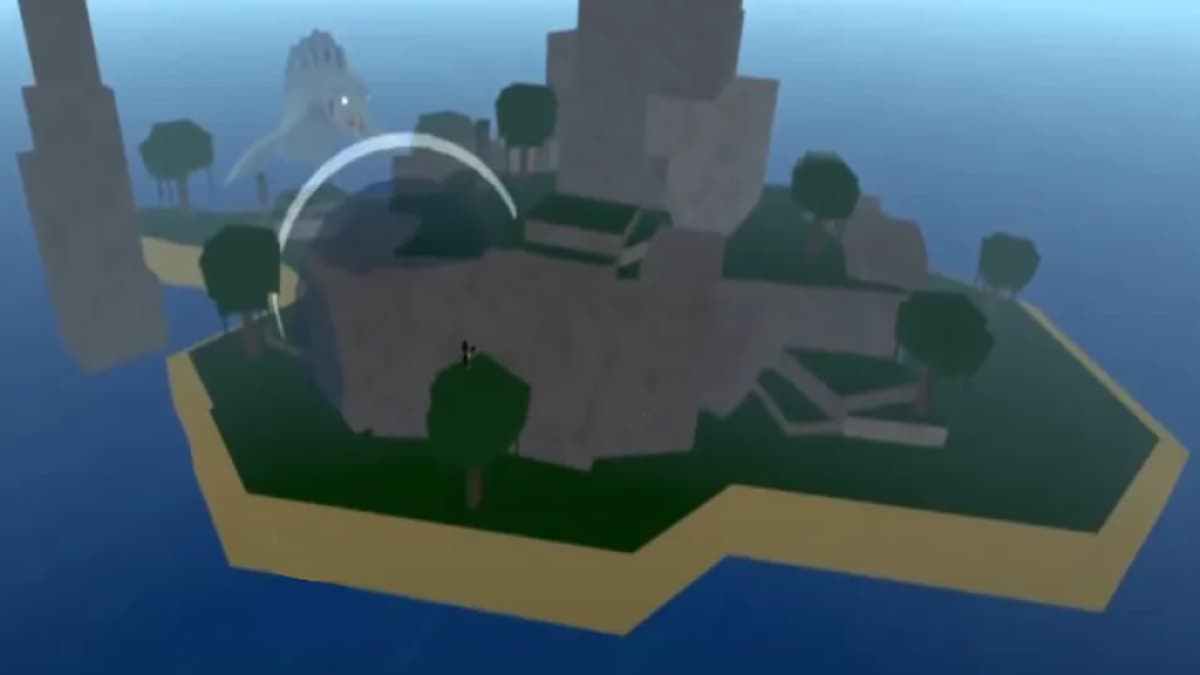 Legacy Island is the usual island that the Sea King spawns in, but with the Hydra, it will look a bit different. It is a much flatter surface to allow the Hydra to stand on. It spawns in a few different random locations in the Second Sea, which means it may take some time to track down. Here are a few places you might be able to find it:
Past Loaf Island
Next to Hibernus Land
Past Floresco Town
Past Skull Island
Past Dead Tundra
If you're having trouble finding it in any of these areas, you can also purchase the Legacy Pose upgrade for a compass that will lead you directly to it.
The Legacy Pose is a great way to find the Island every time it spawns without the extra hassle. You can buy it by heading to your Shop on the left side of the screen and scrolling through the upgrades. It will cost R$ 350 but will be yours permanently.
How to defeat the Hydra Boss in King Legacy
Once you find the Hydra on Legacy Island, the real challenge begins. The Hydra is even more powerful than the Sea King because it has three phases. To defeat it, you will need to take down each phase. Each phase has its own dangers as well. You will want to stay at a distance as much as possible, meaning utilize any Flight abilities as much as possible and dodge any projectile attacks.
The first phase is the Hydra in water, and you should be able to take this phase down quickly if you avoid his attacks, which can be Fire Bombs and Water Beams simultaneously. Phase two will transition to a land version and move onto the Island with more health but the same type of attacks. Then finally, once defeated again, it will transition to phase three, simply the Hydra body.
The third phase spawns two deadly minions with 10B HP each. You will want to try and avoid these as much as possible and focus all your attention on the body. The heads of the Hydra will each be removed as you deal damage to the body, sending out fatal waves of Haki that you will want to dodge. Once you end this last phase, the minions will despawn, and your reward chest will appear.
Hydra Phase I (Water) - 2.5M HP
Hydra Phase II (Land) - 5M HP
Hydra Phase III (Body) - 2M HP
You can get a unique Hydra chest up to Tier 4 quality each time you defeat the Boss. The chest can hold anything from thousands of Beli, Gems, various rarity Fruits, and more. Keep an eye out for the prompt to track it down and try to claim some loot for yourself!
Looking for more Pro Game Guides King Legacy content? Check out our guides on King Legacy Codes (November 2022) – FREE gems & cash! or How to get the awakened Dark in King's Legacy – Roblox!