Neon pets are rare, shiny pets in Roblox Adopt Me that are created in the Neon Cave. If you thought your Peacock was happy showing off its nine feathers, imagine how delighted your Neon Peacock will be to shimmer around Adoption Island. You'll just need to make sure you have the Robux to match.
How to get a Neon Peacock in Roblox Adopt Me
You will need to fuse four fully grown Peacock pets in the Neon Cave, which is located below the main bridge connecting Adoption Island and the Neighborhood. It will require patience to grow these four pets, not to mention your own real world money. A Peacock costs 550 Robux per pet, so this process isn't cheap. But, the end result is well worth it if you are in the market for a new Neon pet.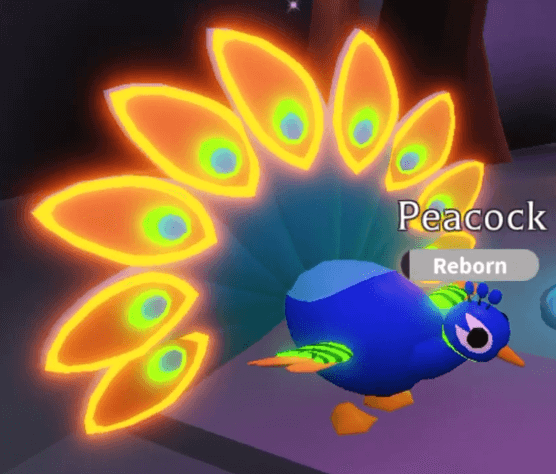 Note: This process will result in losing all four of the regular Peacocks from your Backpack. You will not be able to get those Peacocks back. Make sure you are comfortable losing these pets before going through with fusing the Neon Peacock.
Related: How to Make a Neon Pet in Adopt Me & Mega Neon Pets
After you have completed the necessary chores to fully grow all four of your Peacocks, you will be ready to combine them into one animal. Head to the Neon Cave found below the main bridge to start this process. Once inside the cave, you will see four small, different colored circles and one larger circle in the center.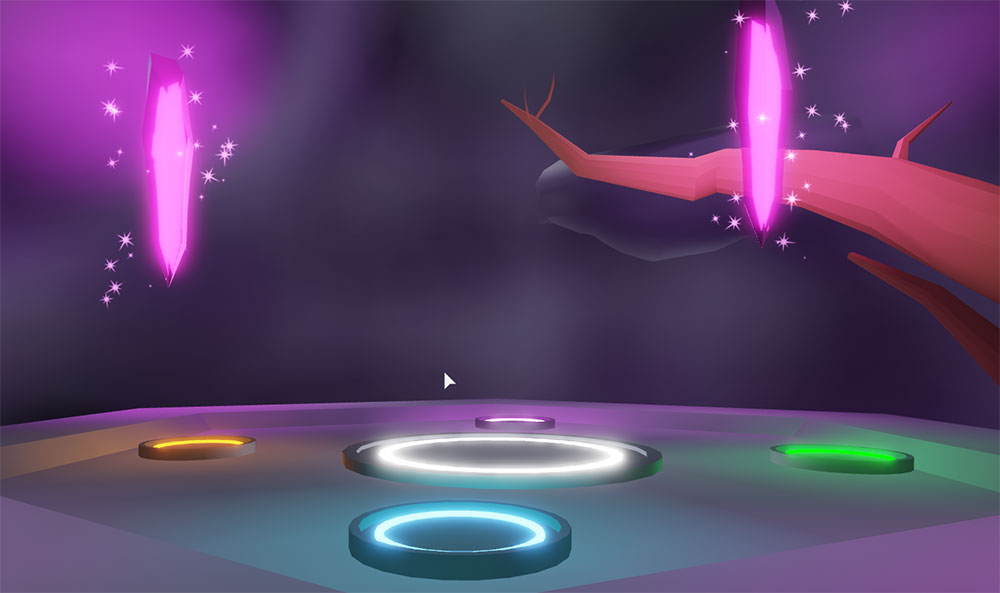 To activate the fusion process, you will need to take out each Peacock from your Backpack and place them on the small, different colored circles—one pet per circle. When the fourth Peacock has stepped on a circle, watch the fusion process begin. The end result? Your very own Neon Peacock.
Your new, shiny friend will once again start out as a newborn pet. Not only do you have boasting rights around Adoption Island, you also have a new pet relationship to develop.
How to get a Mega Neon Peacock
Were you hoping to create a Mega Neon Peacock in Adopt Me? If so, we hope you saved up some money or plan to complete extra chores around the house. To get a Mega Neon Peacock, you will need to take four Luminous (Fully Grown) Neon Peacocks to the Neon Cave and repeat the fusion process explained above.
Remember: it took four Peacocks to get just one Neon Peacock. Those three remaining Neon Peacocks will require 12 additional regular Peacocks in total, not to mention lots of time to train and fully grow all of those pets. We only recommend going for the Mega Neon Peacock if you have the money, the means, and the patience to complete the effort.
Check out our Adopt Me Pets List - Legendary Pets & More! and our Adopt Me Pet Ages - Levels List & Neon Levels! for more great Adopt Me content. Looking for free Roblox rewards? We have a ton of them in our Roblox Game Codes post! You can also get a bunch of free stuff via our Roblox Promo Codes page.