The Peacock pet is a natural performer that is always happy to show off its nine colorful feathers. There is only one way to get this pet in Roblox Adopt Me, and it costs real world cash.
How to get a Peacock in Roblox Adopt Me
To get the Peacock in Adopt Me you will need 550 Robux on hand. You cannot purchase the Peacock with in-game Adopt Me Bucks. Robux are usually purchased on the Roblox client, but Adopt Me allows you to redeem Robux in the game if you don't have enough available.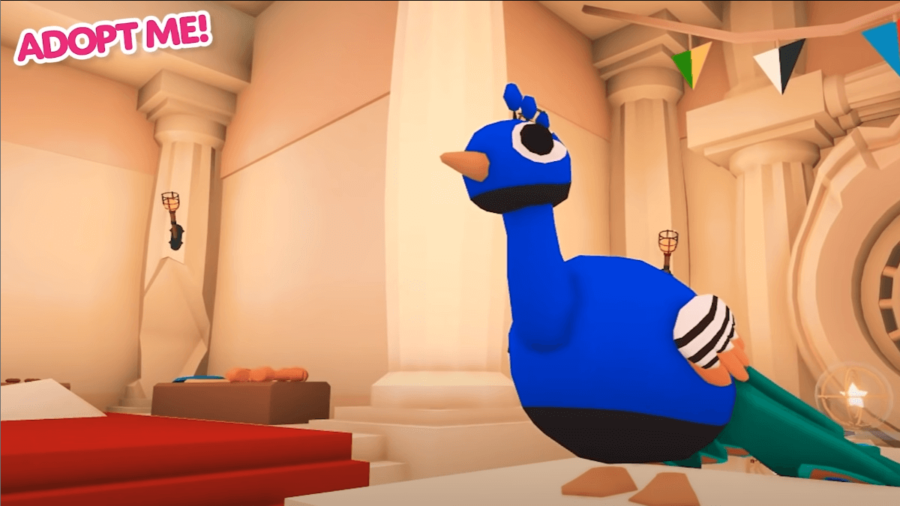 You can purchase the Peacock using two methods: the Shop button or by travelling to the Pet Shop on Adoption Island. The Shop button is located on the right side of the screen. Once pressed, find the Peacock and press Unlock 550R$.
If you have the available Robux on hand, pressing the Unlock button will automatically place the pet inside of your Backpack. If not, you will be prompted to purchase the necessary amount of Robux.
To purchase the Peacock in person, enter Adoption Island and head to the Pet Shop, located in the center of Adoption Island. Once inside the Pet Shop, find the Peacock and press Unlock. The same scenario as above applies, depending on how much Robux you have available.
For more Adopt Me content, check out the Best Eggs to buy in Roblox Adopt Me. Looking for some Roblox freebies? We have a ton of them in our Roblox Game Codes post! You can also get a bunch of free stuff via our Roblox Promo Codes page.