Roblox has many great games inspired by animes, including Project Slayers. Project Slayers is an epic adventure game inspired by the anime Demon Slayer, where you can explore an open map, complete quests, learn new abilities, and level your character. You choose your fighting style, whether you want to be a demon or a demon slayer, and what weapons you'd like to utilize. Here's how you can find the powerful Scythe weapon that will benefit you in your battles.
Where to get scythes in Project Slayers
Scythes are great weapons with a long reach and deadly blades used only by Demons in the world of Project Slayers. You can become a Demon by reaching level 15+ and finding and speaking with Muzan at night in any of his random spawn locations.
Types of Scythes
You can collect three types of Scythes in the game, but to get the two greater versions, you will need to have the base Scythe.
Scythe ( x1.5 Item HP, +3 Weapon DMG)
Metal Scythe ( x2.15 Item HP, +5 Weapon DMG)
Skull Scythe ( x1.25 Item HP, +6 Weapon DMG)
Where to get base Scythe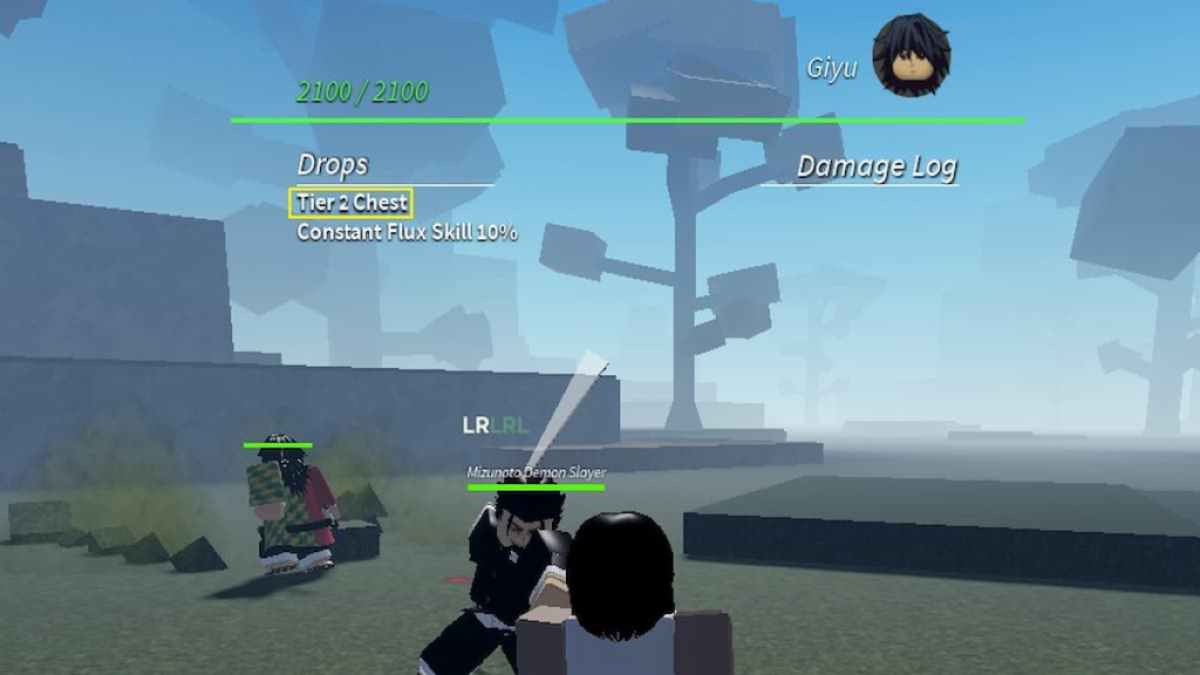 You can get the base Scythe by chance from any chest drop. This means you can fight any bosses in worlds one or two that list Tiered Chests in their Drops menu at the top of the screen. The better the tier, the more chance you will find the Scythe, but also a more difficult enemy.
Where to get Metal Scythe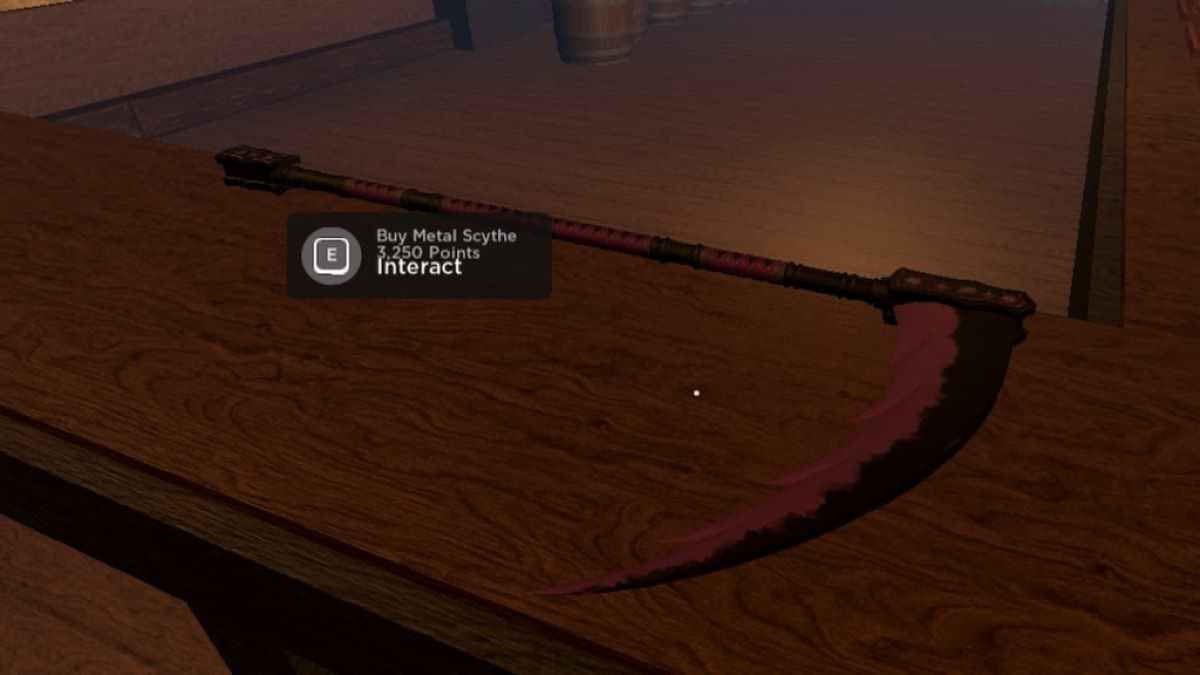 Getting the Metal Scythe is slightly more complicated since it requires you to complete an Arena wave and earn points to purchase it at the Arena Shop. To do this, select Arena on the main menu and join the Ouwigahara mode. You can do this either on competitive or normal.
Each enemy you defeat in these waves will earn you points, and the longer you survive, the better your chance of making more points. Once you die or finish the wave, you can teleport to the Shop to purchase the Metal Scythe. Keep in mind you can only buy the Metal Scythe for 3,250 points if you have the base Scythe in your inventory.
Where to get Skull Scythe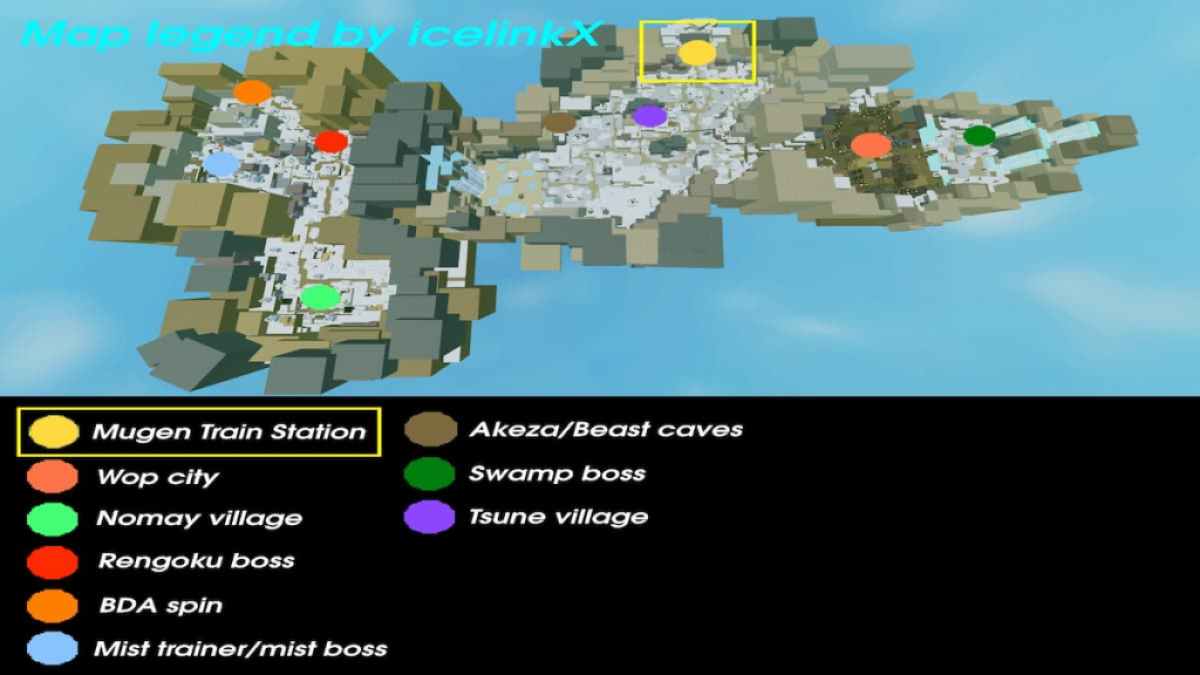 To get the Skull Scythe, you will be required to be level 50+ since you will need to travel to Mugen Train Station in Ouwohana to collect it. You'll need to complete the Mugen Raid for a chance to loot the Skull Scythe, and again will need to have the base Scythe in your inventory. This Raid requires you to defeat multiple waves of enemies and is fairly complex. You might want to team up with a few friends and make sure you are at a reasonable level.
The Scythe can be a powerful weapon to wield, providing long-range and deadly damage increase. It may take some time to collect them all, but they are well worth the grind and look awesome in battle. Let us know which Scythe is your favorite in the comments below!
Looking for more Pro Game Guides Project Slayers content? Check out our guides on How to get every breathing style in Roblox Project Slayers or Project Slayers Codes (November 2022) – Free spins!