Sparks Kilowatt has left us some treasure in Balls during Week 3 of Metaverse Champions. Find out how to get AJ Striker's Crate Drop (available April 28 to May 7) below.
How To Get AJ Striker's Crate Drop in Balls
Getting AJ Striker's Crate Drop in Balls is straightforward, but requires a degree of perseverance. When you first enter a match, you'll see a Crate Drop next to a sign with the instructions. It presents you with the task of being the last person to interact with one of the Crate Drops that drops at the top of the Balls Container.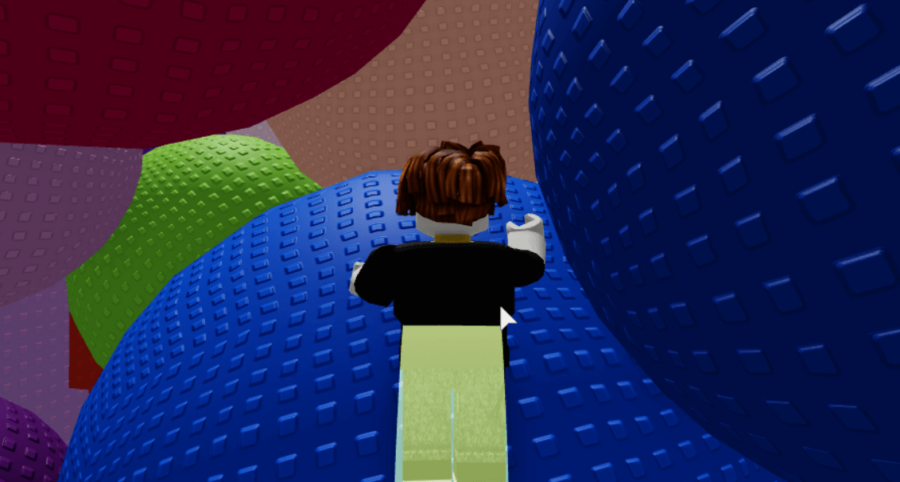 The basic concept of the game is that you need to reach the top of the container in the middle that is being continuously filled with balls. To get the Crate Drop, you essentially just have to play the game. The balls have a vast range of shapes and sizes, and do not fall in a uniform fashion.
If you are struggling to get to the top, you can try using the suggestions below to find a path.
Squeeze through crevices. Your character might not immediately fit through a small opening, but if you approach a hole and repeatedly jump and walk forward, you might squeeze through. This might provide you access to an area that will help you continue upward.
The slopes are generous. While jumping up, we found we could jump just barely above the halfway point of the ball and walk up. If a ball looks like it's too high to jump up, give it a shot anyway.
Stick to the edges. Because of the way the balls fill the space, the edges will have the largest open areas for you to jump, and more balls for you to jump on. Try to stay close to the outer edges of the container to go up easier.
Related: All Roblox Metaverse Champions | Weekly Locations, Games & Rewards
Once you reach the top, you've completed the most difficult part. However, now you have to compete against others to grab one of the Crate Drops that fall.
If you look up, you'll be able to see when AJ's Crate Drops are about to fall. When one of them falls, quickly approach it. You'll notice it has a 20 on it. This number represents how many more times you have to interact with it in order for it to break.
The challenge here is that only one Crate Drops falls at a time, and other players will go for it. Use the guide below to get AJ Striker's Crate Drop! The only person who will receive the reward is the person who interacts with it last when the number hits 0.
There is no technique that helps make sure you get it instead of over people other than to interact with it as fast as you can. The faster you press the interact button, the more likely you'll get the last hit.
Once you have completed everything above, the quest is complete. You'll be rewarded with a badge in-game and AJ Striker's Crate Drop #3 will be in your Roblox inventory.
For all Metaverse Champions Mission Guides, be sure to check back with Pro Game Guides. If you're looking for codes for other games, we have a ton of them in our Roblox Game Codes post! You can also get a bunch of free stuff via our Roblox Promo Codes page.