AJ Striker has left us some treasure in Human Simulator during Week 1 of Metaverse Champions. Find out how to get AJ Striker's Crate Drop (available April 14 to April 22) below.
How to get AJ Striker's Crate Drop in Human Simulator
You won't have any difficulty getting AJ's treasure in this non-competitive Roblox game. When you first join Human Simulator, you'll receive the task to deliver three blocks to each of the four Beacons.
There are two parts to this quest. After AJ gives you this task, you will do the first step. Each beacon requires three blocks, so you will need a total of 12 blocks. When you begin the test, you must go to the button on the hill in the center of the island.
This button makes the tube next to it drop the blocks you need to deliver to the beacons. You can press it as many times as you like. We recommend pressing it about 15 times so you don't have to come back up and press the button again.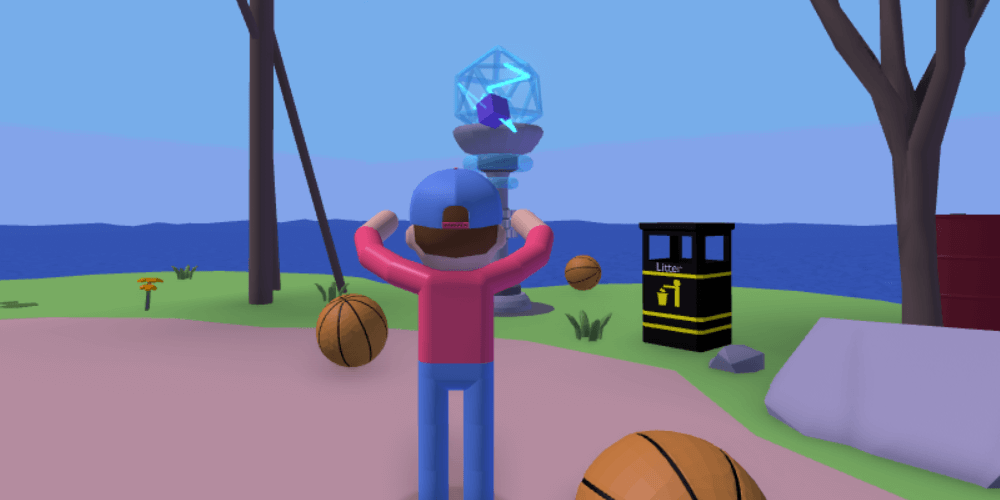 When you grab the block, you need to bring it to one of the four beacons on the island. As mentioned before, each beacon requires three blocks, so once you have brought three of them to one beacon, move on to the next. This is a very straightforward process, and can usually be done in a matter of minutes.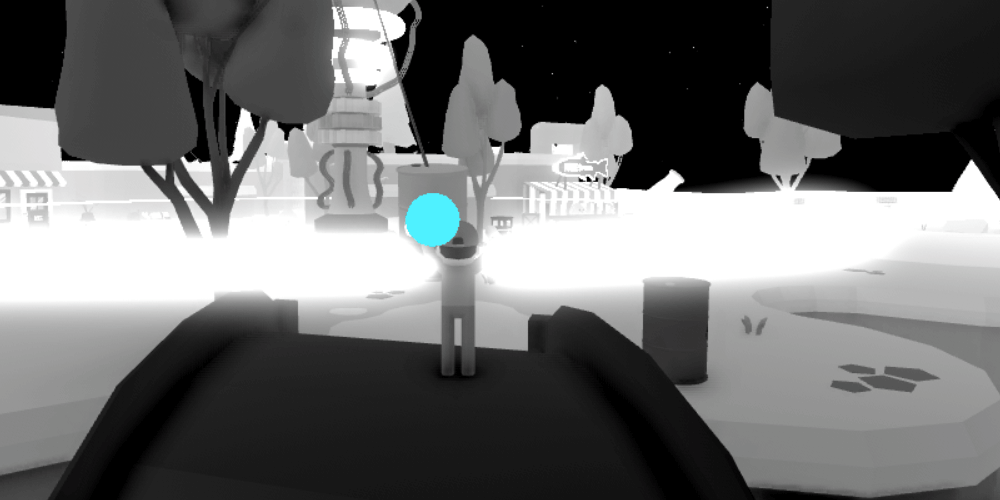 Once you have brought the blocks to all the beacons, AJ will surprise you with another task. The game will turn into a black-and-white screen, and take on an ominous tone. You must now bring several Electrolyte Barrels to the large beacon in the center of the island. But here's the catch: This beacon fights back.
Related: How to get Fey Yoshida's Terror Case in Waterpark Oceanic | Roblox Metaverse Champions - Pro Game Guides
Here are some tips for this part of the quest:
Jump! The wave attacks can be dodged if you jump over them. Time your jumps properly so they don't hurt you.
Ragdoll! If you get hit by the zap attack or the wave attack, you can press the ragdoll key to bring your character back to life. There is no health bar and no game over; you can do this as many times as you like.
Be persistent! Just keep respawning. You'll get it.
Be patient! Sometimes the barrels don't spawn as soon as you deliver one. Circle the island a couple times to find the next one.
Once you have delivered all the Electrolyte Barrels, you'll complete the task! AJ Striker will reward you with his Crate Drop in your Roblox Inventory, and you can move on to the next Metaverse quest!
For all Metaverse Champions Mission Guides, be sure to check back with Pro Game Guides. If you're looking for codes for other games, we have a ton of them in our Roblox Game Codes post! You can also get a bunch of free stuff via our Roblox Promo Codes page.