Fey Yoshida has left us some treasure in Waterpark Oceanic during Week 1 of Metaverse Champions. Find out how to get Fey Yoshida's Terror Case (available April 14 to April 22) below.
How to get Fey Yoshida's Terror Case in Waterpark Oceanic
You won't have any difficulty getting Fey's treasure in this non-competitive Roblox game. When you first join Waterpark Oceanic, you'll receive the task to slide down 10 slides to get Fey's Terror case.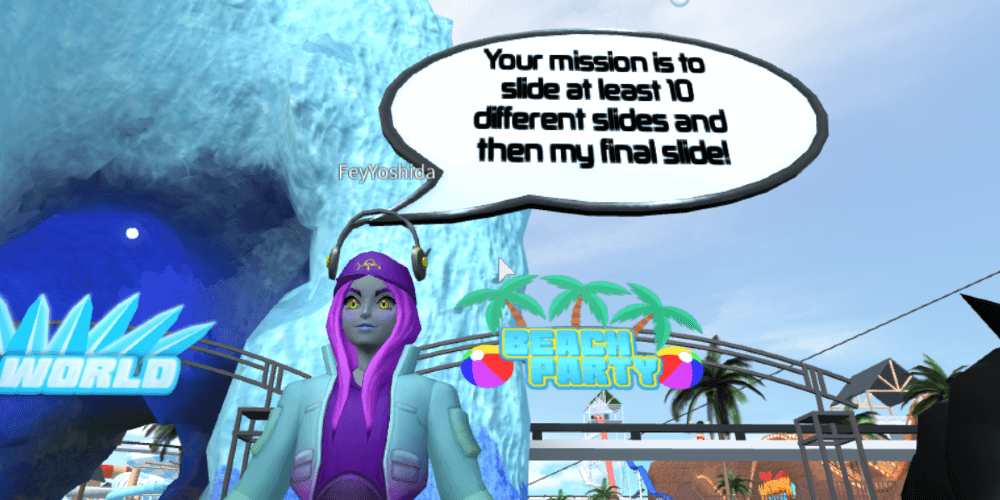 Related: How to get Wren Brightblade's Treasure Chest in Werewolf Within | Roblox Metaverse Champions - Pro Game Guides
Once you have gone down 10 slides, you must then go down Fey's slide. We'll explain this a little further down in the guide, but first, we'd like to offer a few tips for this very simple (and fun!) challenge.
Have Fun! These slides are surprisingly fun. Don't think of this as a grind; enjoy them!
Some slides don't work. Any slides that are in areas meant for small children don't work. You must go down full slides for it to register. You can't go down the same slide twice, it must be ten different slides.
Going backwards works, but is a waste of time. The point in which applicable slides register on the slide count is usually at the halfway point of the slide. Running up the slides is slower than just climbing the stairs and sliding down, so you might as well actually ride them!
Go to the Western themed area. There are five slides here that have starting points next to each other. This is a quick way to get five slides down out of the ten that you need!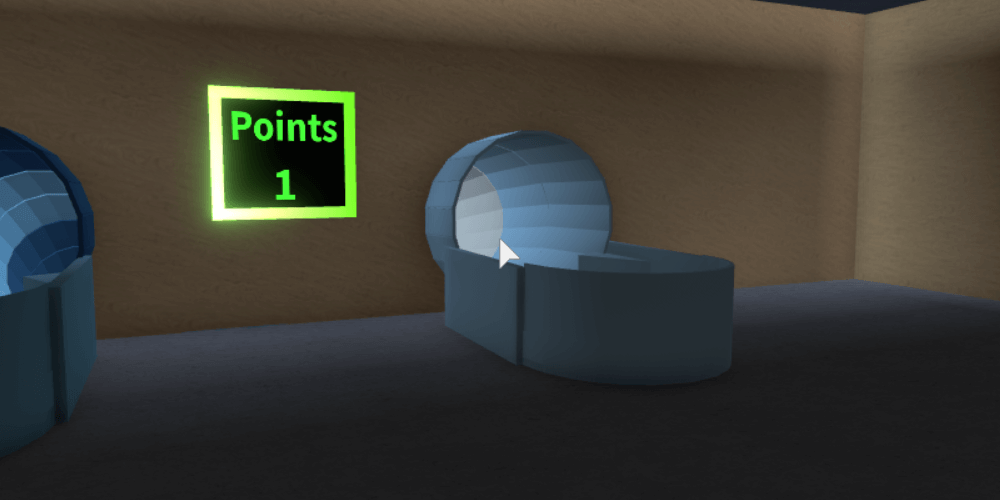 The image above shows you what the start of a slide will look like. The sign next to it that says Points does not apply to Fey's run. All slides only register as one point in Fey's Challenge.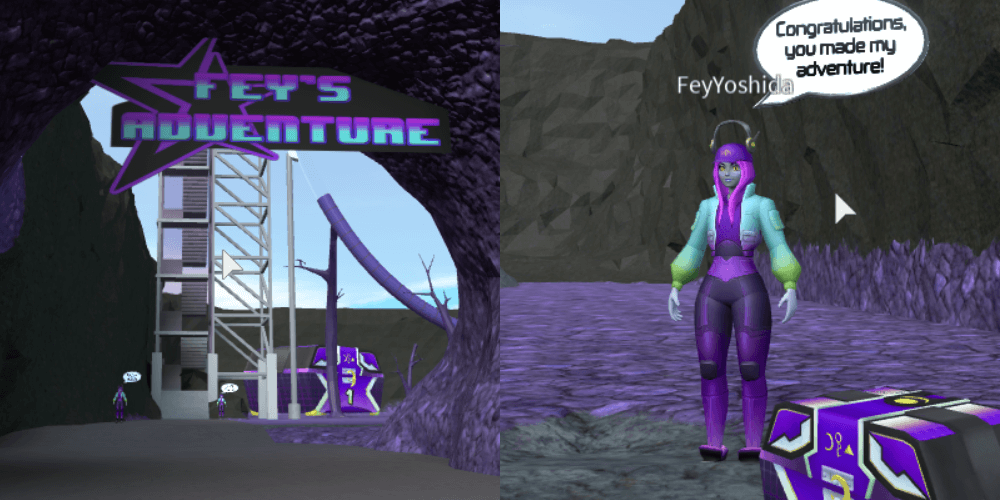 When you finish riding 10 slides, you must then go to the back of the park (straight across from the entrance) to go down Fey's final slide. This is the final part of this quest. When you go down this extremely fast slide, you'll find Fey at the end next to her Terror Case. Approach the Terror Case and you'll be awarded the badge for completing this Metaverse Challenge!
For all Metaverse Champions Mission Guides, be sure to check back with Pro Game Guides. If you're looking for codes for other games, we have a ton of them in our Roblox Game Codes post! You can also get a bunch of free stuff via our Roblox Promo Codes page.