AJ Striker has left us some treasure in Make a Cake during Week 2 of Metaverse Champions. Find out how to get AJ Striker's Crate Drop (available April 21 to April 30) below.
How to get AJ Striker's Crate Drop in Make A Cake
Make a Cake is a non-competitive Roblox game where you build a cake from scratch by putting it through several conveyor belts. There are six steps to complete before you make one cake, which is when you can feed it to the giant head at the end of the line.
To get AJ Striker's Crate Crop, you must complete this process 10 times. Use the images and instructions below for more information.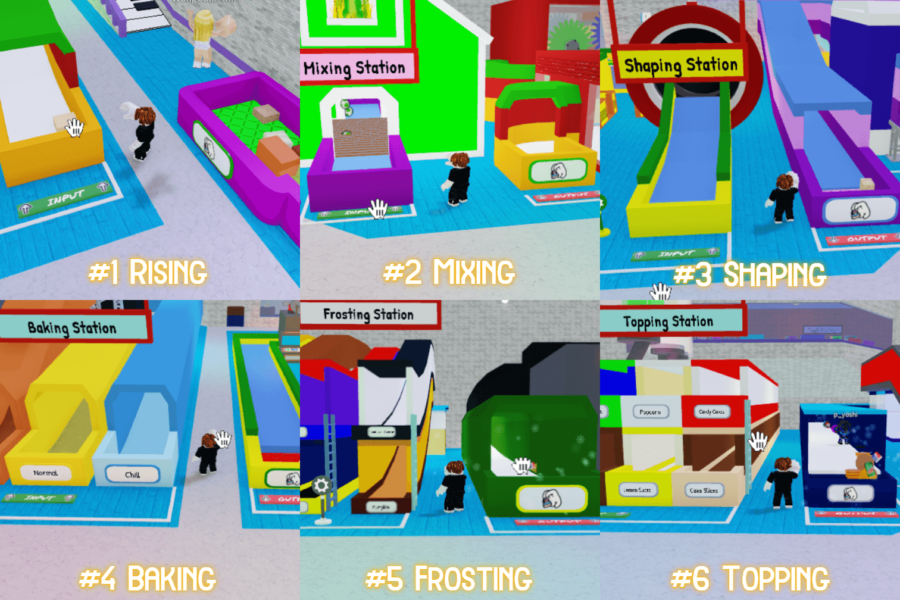 Related: How to get AJ Striker's Drop Crate in Survive a Plane Crash
In each step, you need to transfer the cake from one conveyor to the next by clicking on it. When you click it, a box frame will form around it, indicating that it's in your hand. Then, place it on the next conveyor to push it down the line. Here is each step of the process listed in order.
Rising Station: Rises the dough to correct size.
Mixing Station: Makes the dough the correct consistency.
Shaping Station: Changes the bread to be the correct shape.
Baking Station: Bakes the cake until its edible. Any baking station option works for the quest.
Frosting Station: Adds frosting to the cake. Any frosting station option works for the quest.
Topping Station: Adds toppings to the cake. Any topping station option works for the quest.
Once you have completed all six steps above, place the cake on the conveyor to feed it to the giant head. Repeat this process 10 times to receive the AJ's Crate Drop.
Some tips:
All the cakes can be the same. You do not need to make different types of cakes. This quest is as simple as moving the cake to the conveyor next to you.
Start all the cakes at once. Instead of going back and forth in the factory, just put all 10 cakes on each conveyor at the same time. This makes it so you only have to go through the process once. Watch out for other players that might steal your cake, though!
Now you've fed a very hungry cake-eater and completed the quest! Once it says you completed the badge in-game, AJ's Crate Drop will be in your Roblox inventory.
For all Metaverse Champions Mission Guides, be sure to check back with Pro Game Guides. If you're looking for codes for other games, we have a ton of them in our Roblox Game Codes post! You can also get a bunch of free stuff via our Roblox Promo Codes page.