AJ Striker has left us some treasure in Survive a Plane Crash during Week 2 of Metaverse Champions. Find out how to get AJ Striker's Crate Drop (available April 21 to April 30) below.
How to get AJ Striker's Crate Drop in Survive A Plane Crash
In Survive a Plane Crash, your goal is to do exactly what the title says. The plane you're in will malfunction and you'll start plummeting toward the ground. You need to find one of the many options available to survive the crash. To complete the quest for AJ Striker's Drop Crate, you only need to survive one plane crash.
This task requires a lot of waiting, but is relatively straightforward. When you are on the plane, you will see several prompts that tell you what is going on. After several minutes, there will be a malfunction with the plane, and you will have a limited amount of time to seek ways to survive.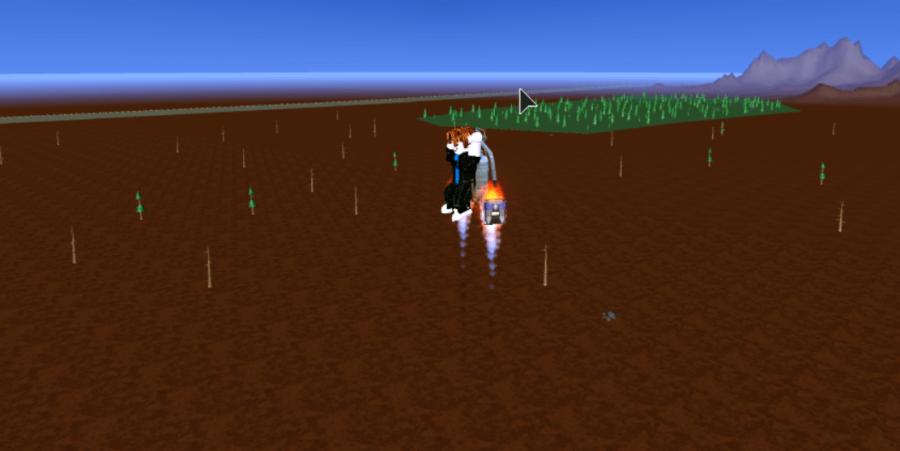 Related: How to Get AJ Striker's Drop Crate in Mega Noob Simulator
The following list explains the three easiest ways to survive the crash. If none of these are available, your primary goal is to find an object that you think you could use to survive.
Glider: If you find a glider, you can use it to glide safely out of the plane. Towards the end of the event, the doors can be opened. When they open, you must interact with them (Q on the keyboard) to open them. Jump out of the plane with your Glider equipped and glide safely to the ground.
Jetpack: Like the Glider, you can use the Jetpack to safely land after jumping out of the plane. Escape through the doors with your Jetpack equipped and use it before you hit the ground to land safely.
Safe: In the back of the plane are two safes. When you have access to them, approach them and spam the J button on your keyboard until they open. Get inside one when it's open and you will land safely when the plane crashes.
After you have survived the plane crash, the quest is complete. You will receive a badge and AJ Striker's Drop Crate will be in your Roblox inventory!
For all Metaverse Champions Mission Guides, be sure to check back with Pro Game Guides. If you're looking for codes for other games, we have a ton of them in our Roblox Game Codes post! You can also get a bunch of free stuff via our Roblox Promo Codes page.