The 2022 Video Music Award (VMA) nominees have been announced via Twitter and among them are three artists, duo Twenty One Pilots and soloist Charli XCX, who are far from strangers to the Roblox platform. Nominated for the category "Best Metaverse Performance," these artists are known within the Roblox community for their fully virtual, in-game concert events that players can now vote on inside of The VMA Experience. To learn more about this experience, including how to earn two free avatar items, continue reading below.
How to unlock all items in The VMA Experience
MTV Guitar
The MTV Guitar is a bit of a hit-or-miss item, sometimes it's earn-able and other times it's totally glitched. When it's not glitched, this item can be earned by participating in all three of the minigames that are inside of this experience. For a quick look at each minigame, and the quests that go along with them, continue reading below.
Dance in front of the stage for the entirety of one song

To complete this quest, walk across the red carpet that leads away from spawn and enter the VMA stadium. As soon as you step onto the dance floor, your character will automatically begin a dancing animation and enter a QTE minigame. You don't necessarily have to participate in this minigame to complete the dancing quest, but it does make the time go by faster! After you've fully listed to a song, you can leave the stadium and return to spawn.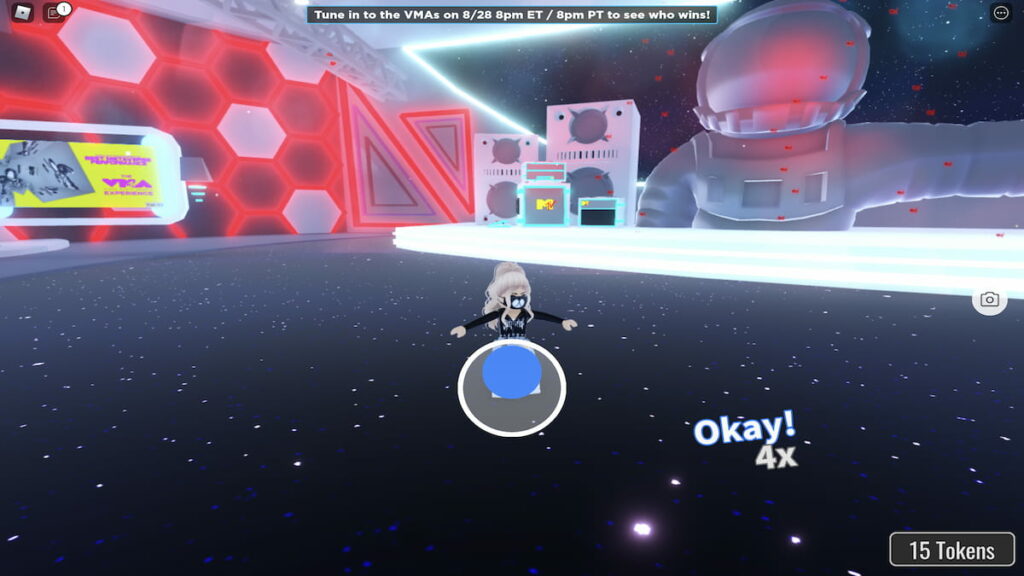 Complete the in-game obby

To participate in this obby, head to the building labeled Race to the VMAs and enter it
As you travel through this obby, you'll collect records that will serve as checkpoints

If you die at any point during this obby, you will reset at your most recent checkpoint

At the end of the obby is a teleporter that will take you back to spawn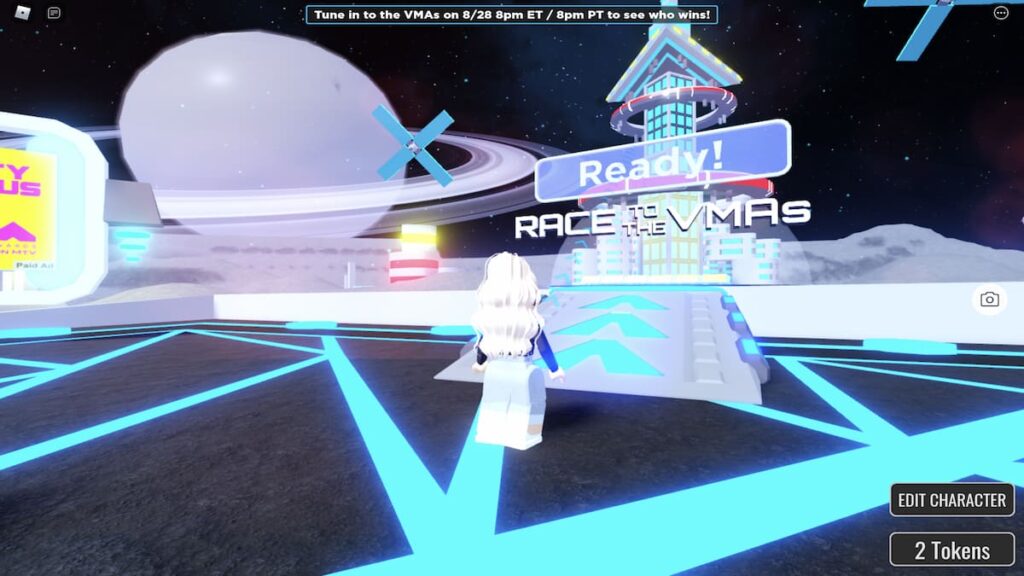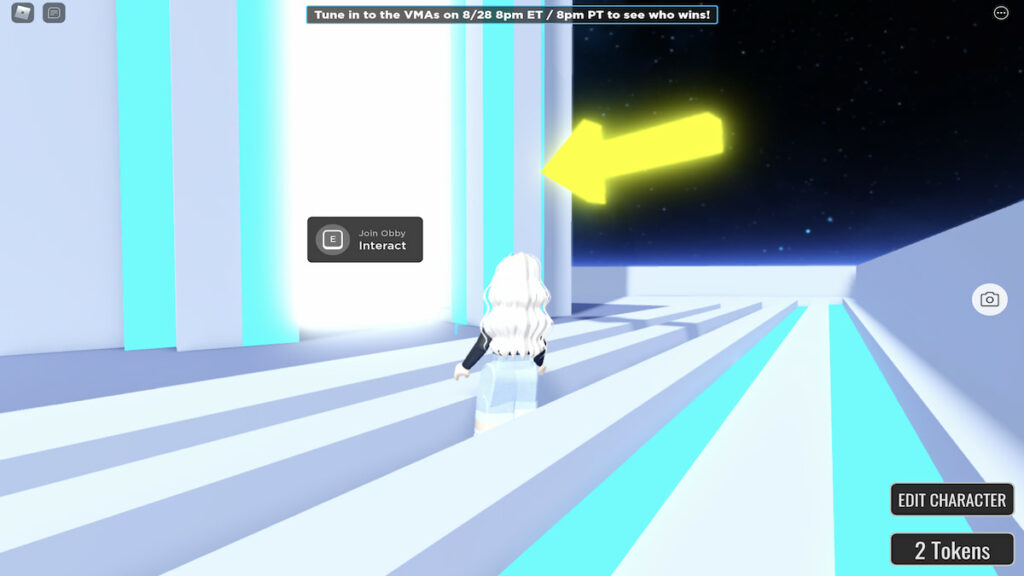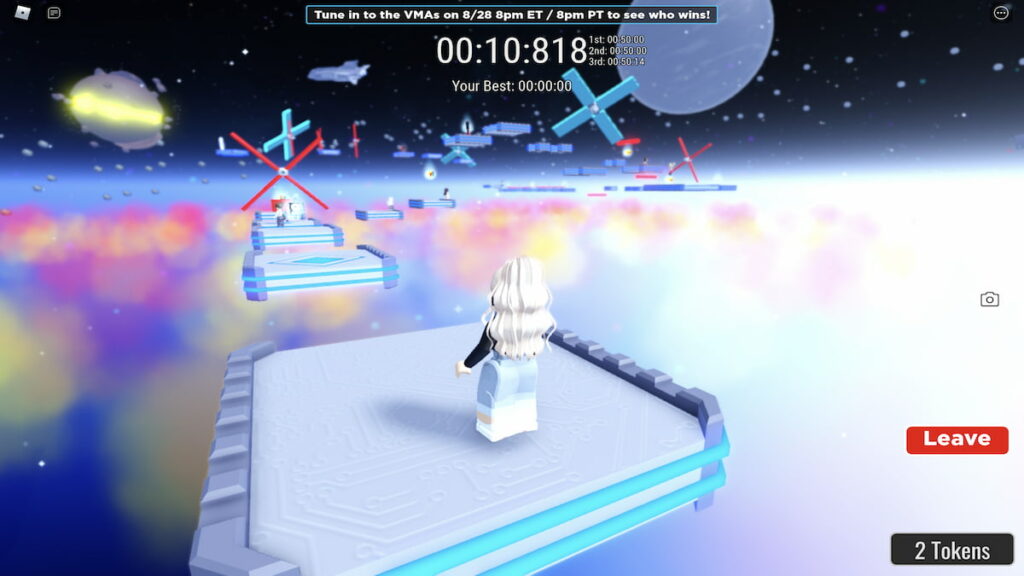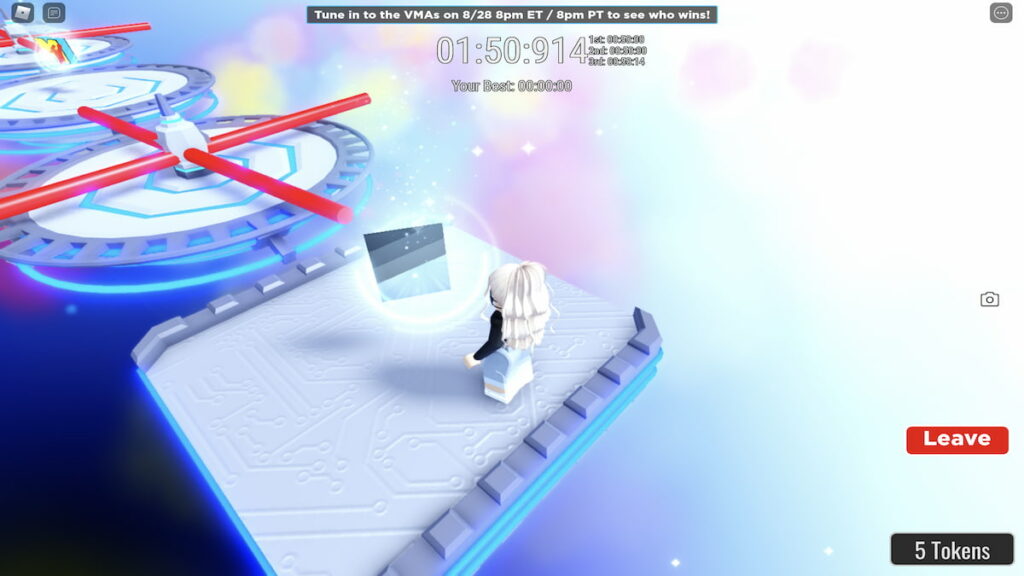 Play at least one instrument in the studio

To complete this quest, head toward and enter the VMA Studio Session building
Once inside the studio, approach the Music Maker and press the play button of your choosing to play an instrument
That's it!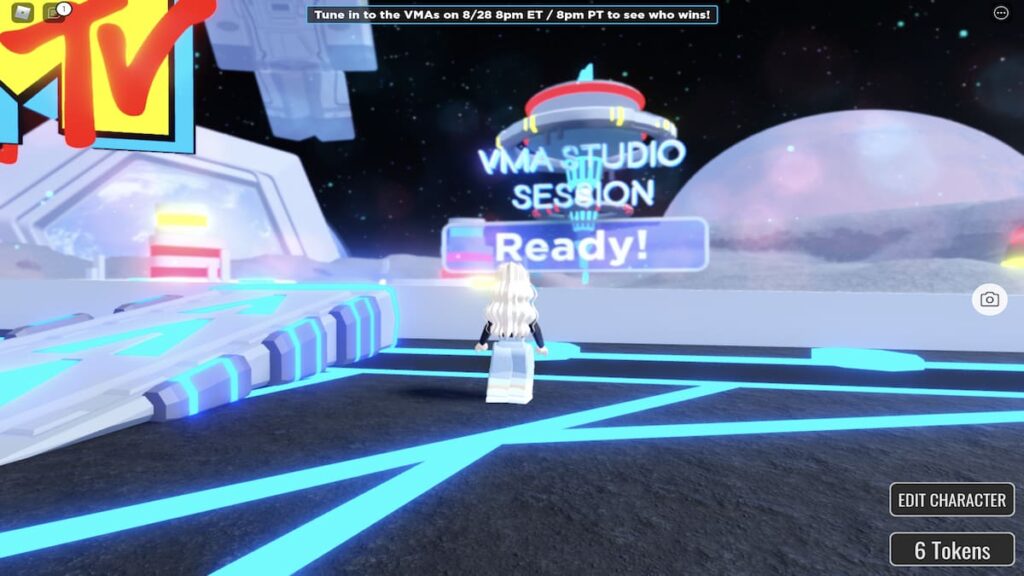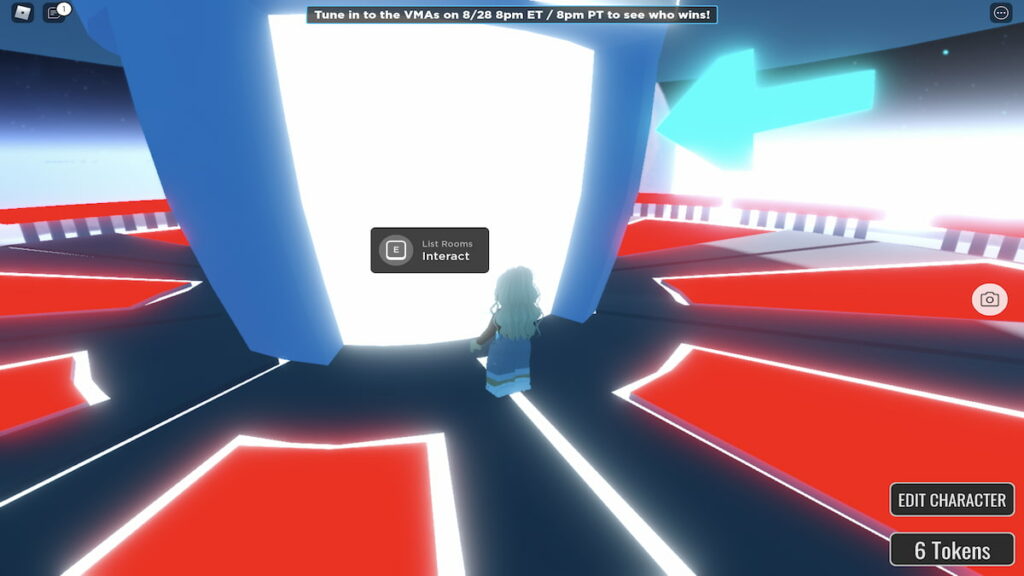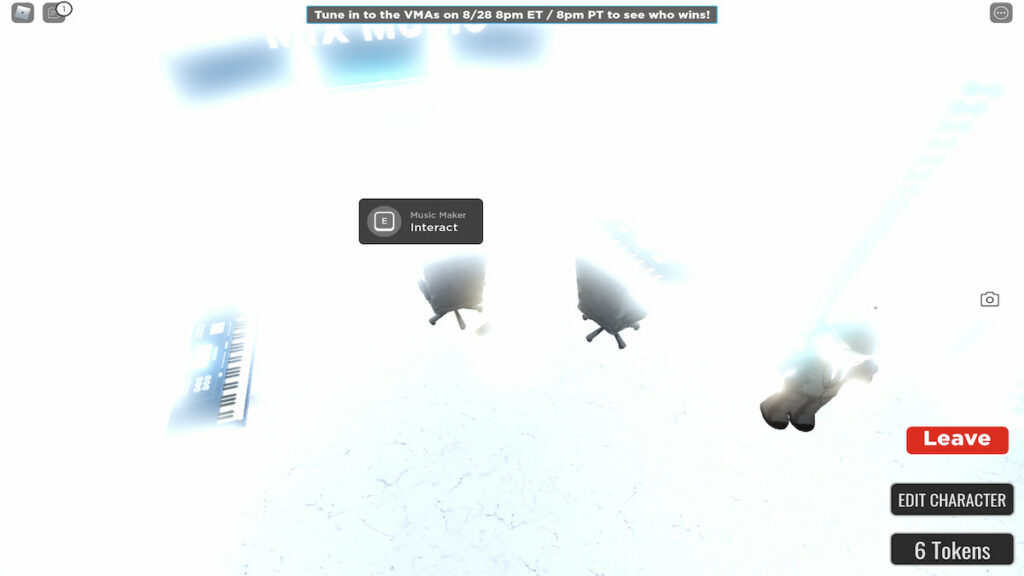 MTV Pin
To earn the MTV Pin, all you need to do is vote for the "Best Metaverse Performance" at least once. To do this, join Roblox's The VMA Experience and collect 10 MTV Tokens. These tokens, pictured below, can be collected along the red carpet or earned by dancing in front of the VMA Stage. We'd recommend just collecting the tokens on the red carpet as they respawn—dancing can be super glitchy.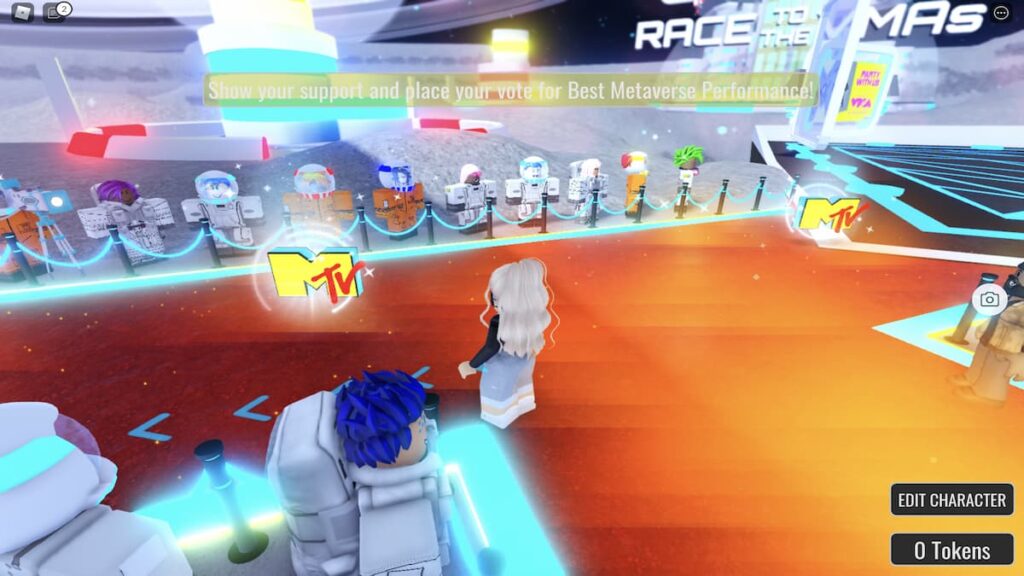 Once you've collected 10 tokens, head to the voting booth that's located on the VMA stage and press E to vote when standing next to it.
Related: Roblox Promo Codes List (August 2022) – Free Clothes & Items!
Upon doing so, the voting menu should open where you can select any nominee of your choice and vote for them. Be sure to press Buy Vote before you make your selection, however, otherwise you won't be able to submit your vote!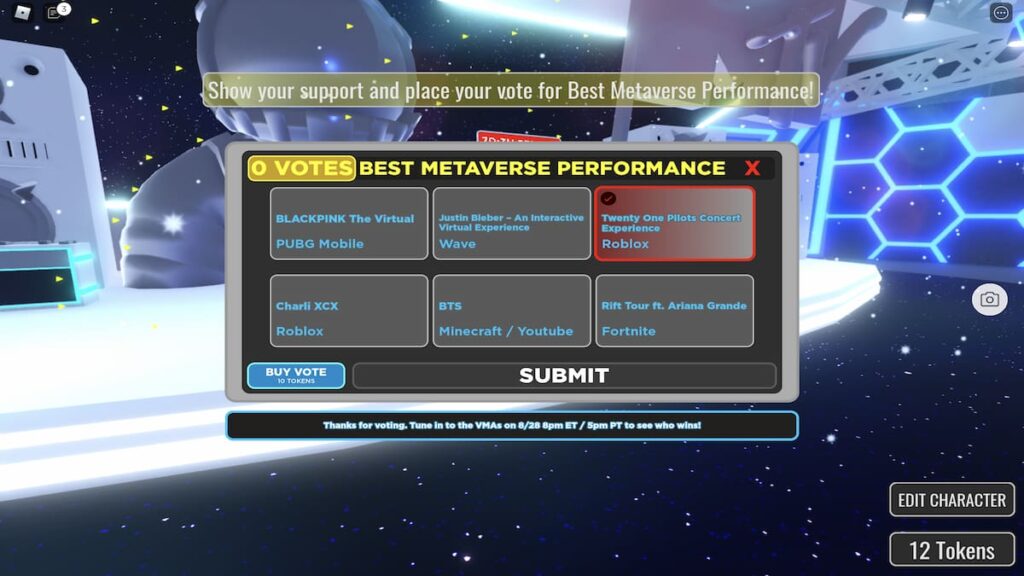 After submitting your first vote successfully, you will earn the MTV Pin and corresponding badge. Keep in mind that these items can only be obtained until Sept. 3, 2022, so it's best to claim them sooner rather than later!
Looking fore more Roblox content, including free items? Check out our recent guides on How to get all free items in Roblox School of Sport or How to get all free items in Roblox Beatland here on Pro Game Guides!