The Championships, Wimbledon, has joined the Roblox Metaverse with their tennis-themed collab, WimbleWorld. Experience the excitement of virtually attending and participating in the oldest and most prestigious tennis tournament in the world with the help of Roblox. Before exploring Wimbledon, however, be sure to read the brief guide below so that you can be ready to claim all of its free avatar items!
Earning all free items
At the time of this article's publication, there are currently three free avatar items that can be earned inside of WimbleWorld: the Wimbledon Cap, 1880s Racket, and Sir Andy Murray's Cap. As more free items are added to this experience, we will update this guide accordingly.
Wimbledon Cap
In order to earn the Wimbledon Cap, players need to complete the tennis ball scavenger hunt by collecting all seven of the glowing tennis balls that are scattered around the experience's map. If you're having trouble finding any them, check out the hints below.
In front of the Tradition gate
Inside of the Wimbledon store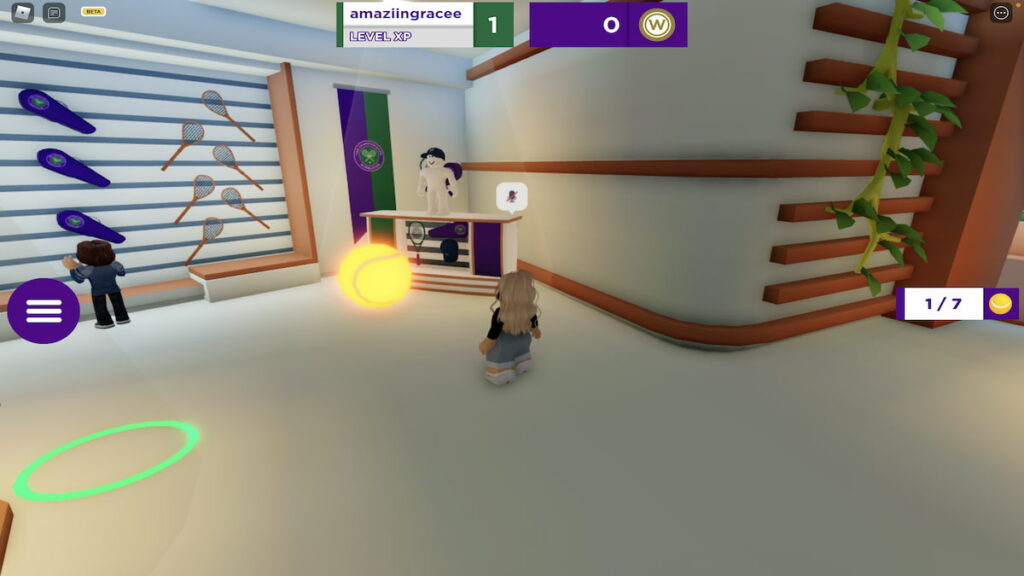 In the back corner of the tennis courts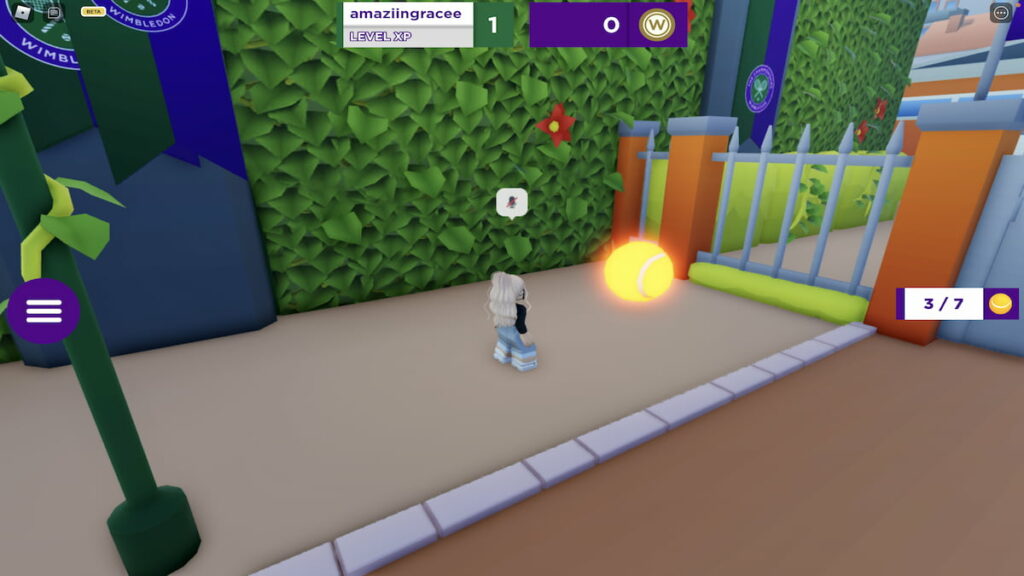 Across from the jumbotron and near the previous tennis ball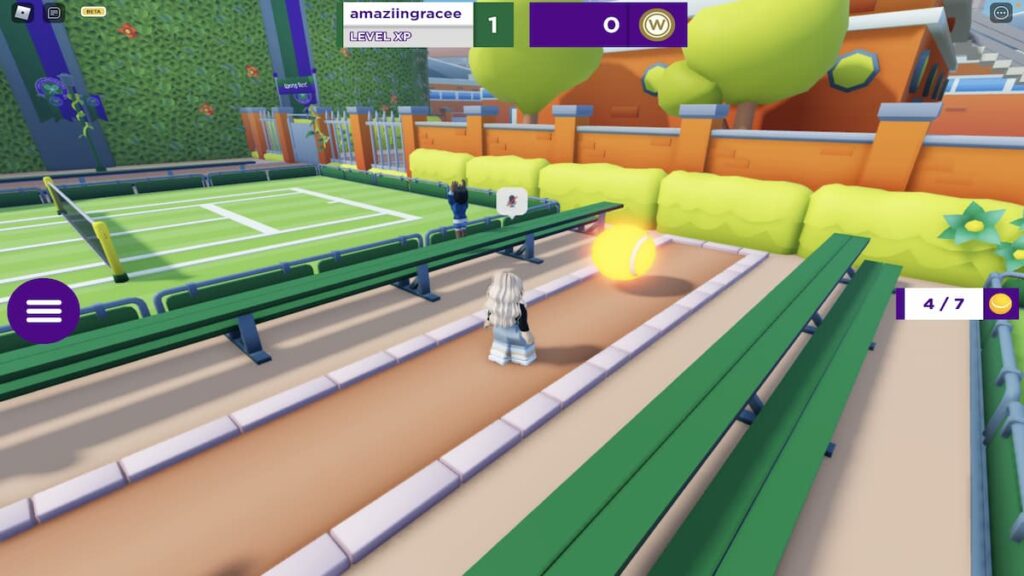 Inside of Wimbledon Stadium
Related: Roblox Promo Codes List (June 2022) – Free Clothes & Items!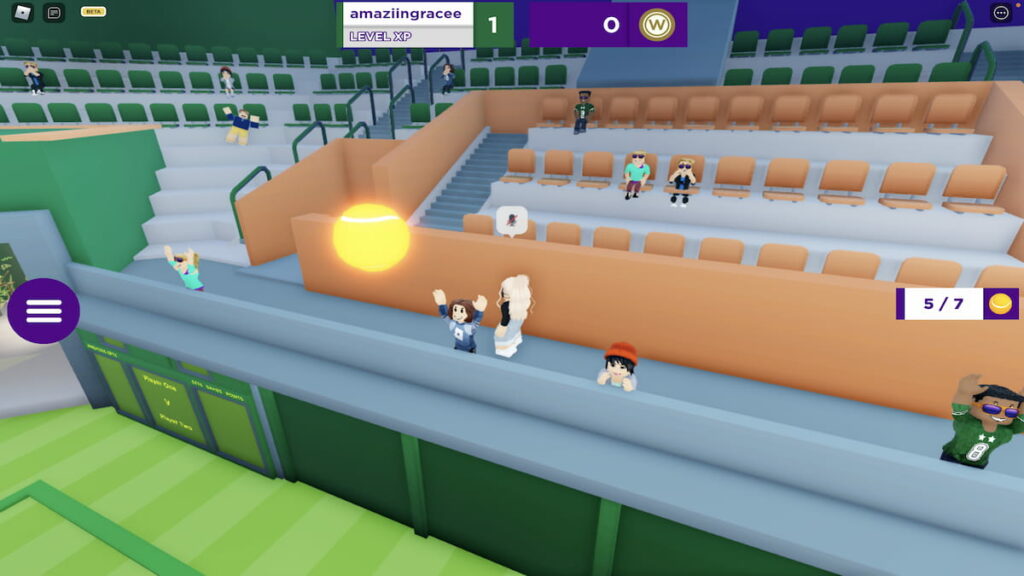 In front of a garage across from the Wimbledon queue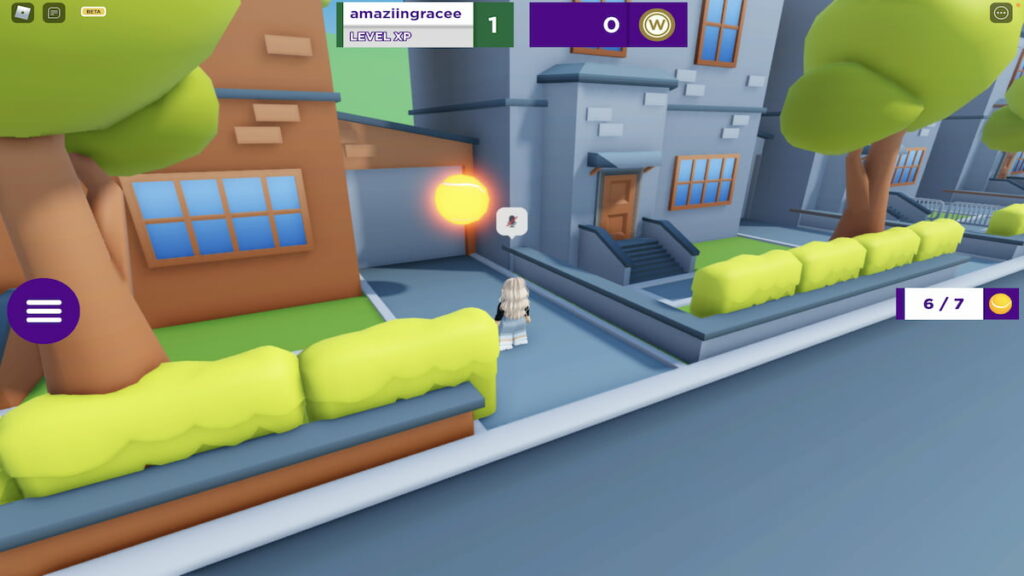 Once you've collected the final tennis ball, you will unlock the Wayfinder badge, Wimbledon Cap badge, and Wimbledon Cap item!
1880s Racket
In order to earn the 1880s Racket, players need to earn enough XP to become level four. The easiest way to earn XP is by participating in tennis matches. To join a tennis match, look for one of the yellow tennis balls pictured below that says Play and step onto it.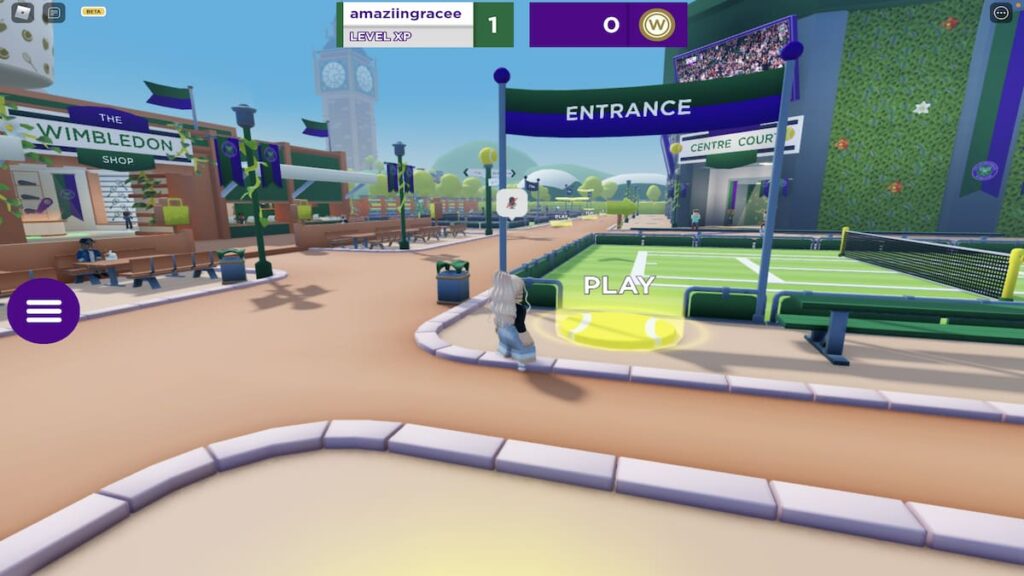 Doing so will teleport you to the tennis court of your choice where you can either play against an AI or another user in the server. Once it's time to play, press Spacebar to serve, use the arrow keys or WASD to move, and click the left mouse button to swing your racket.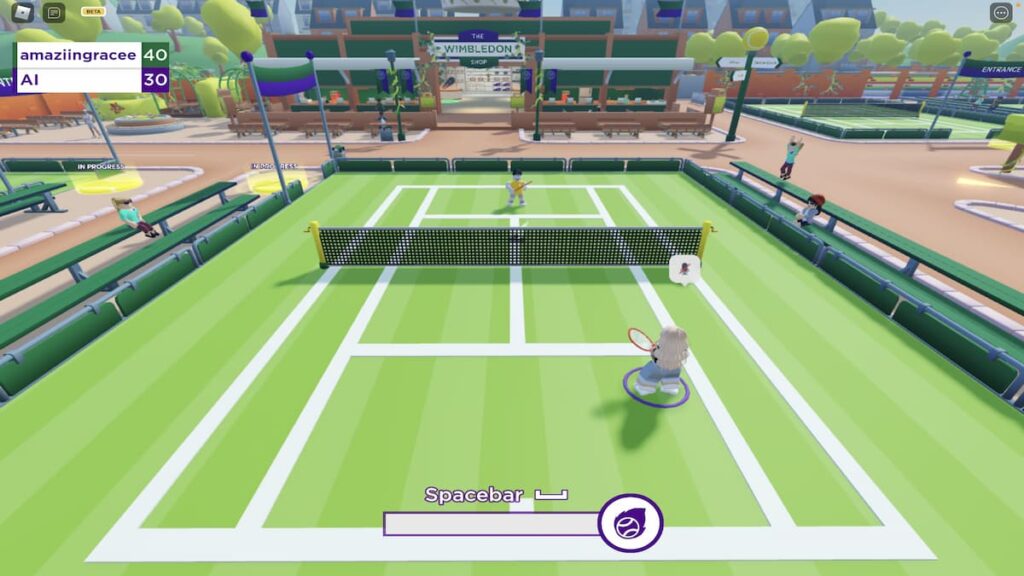 Once either player earns 40 points, the match will end. Don't worry if you didn't win. However, you still earn a chunk of XP anyway! The more matches that you play and the more that you win, the more XP you will earn. After reaching level four, the pop-up below should appear that congratulates you for unlocking the 1880s Racket!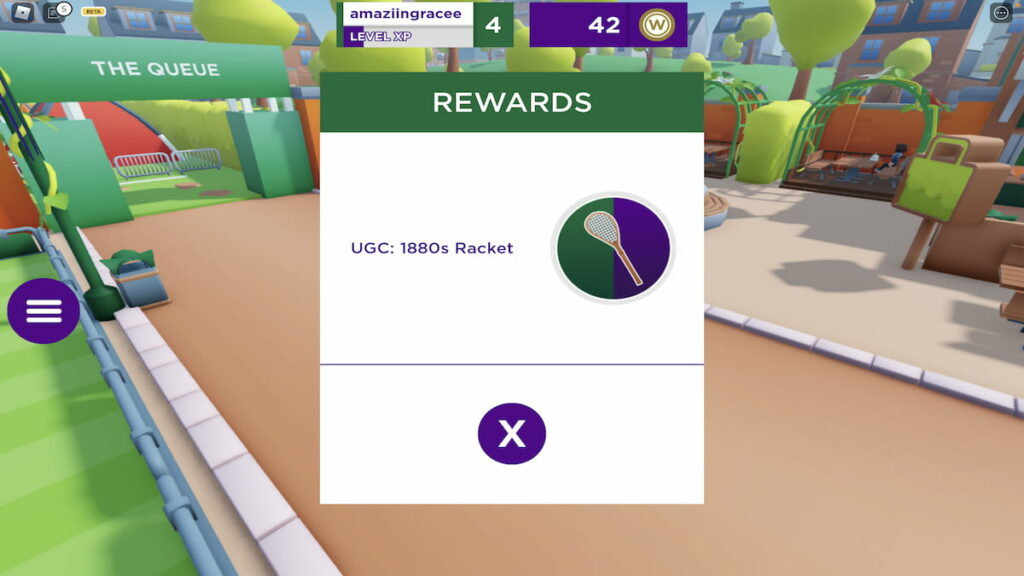 Sir Andy Murray's Cap
In order to earn Sir Andy Murray's Cap, players will need to participate in the Strongman Simulator x WimbleWorld crossover event. To do this, either join Strongman Simulator from the Roblox launcher, or find the Strongman Simulator portal that's located inside of WimbleWorld.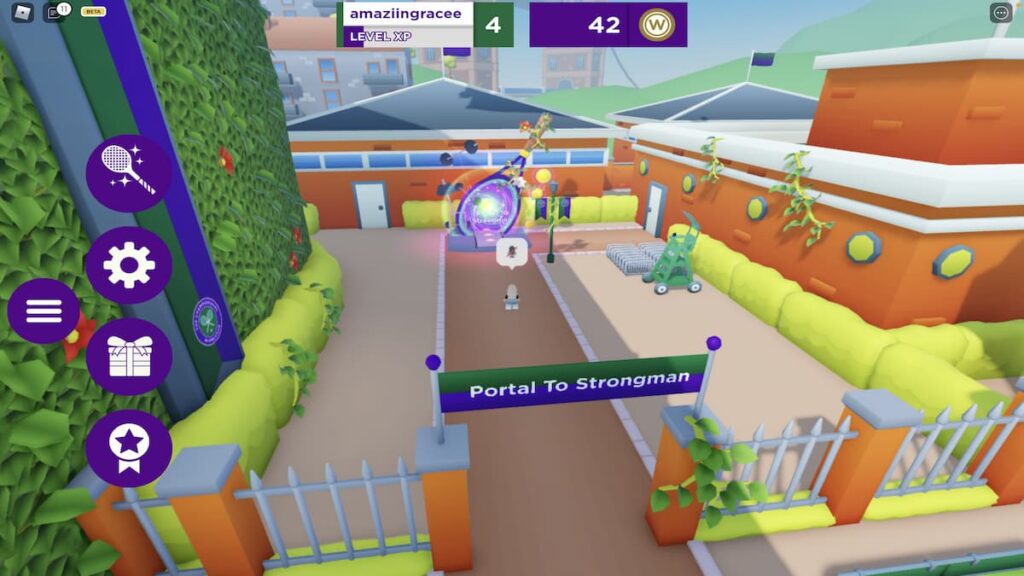 Once inside of Strongman Simulator, look for the Wimbledon logo pictured below and approach it.
Behind this logo should be a trophy that you can equip to your avatar by pressing E. In order to earn Sir Andy Murray's Cap, you'll need to equip this trophy and cross the finish line in front of you 300 times.
Each time that you cross the finish line with the trophy, you will earn a Wimbledon Token. When you earn 300 of these tokens, you can purchase the Sir Andy Murray's Cap from the in-game store!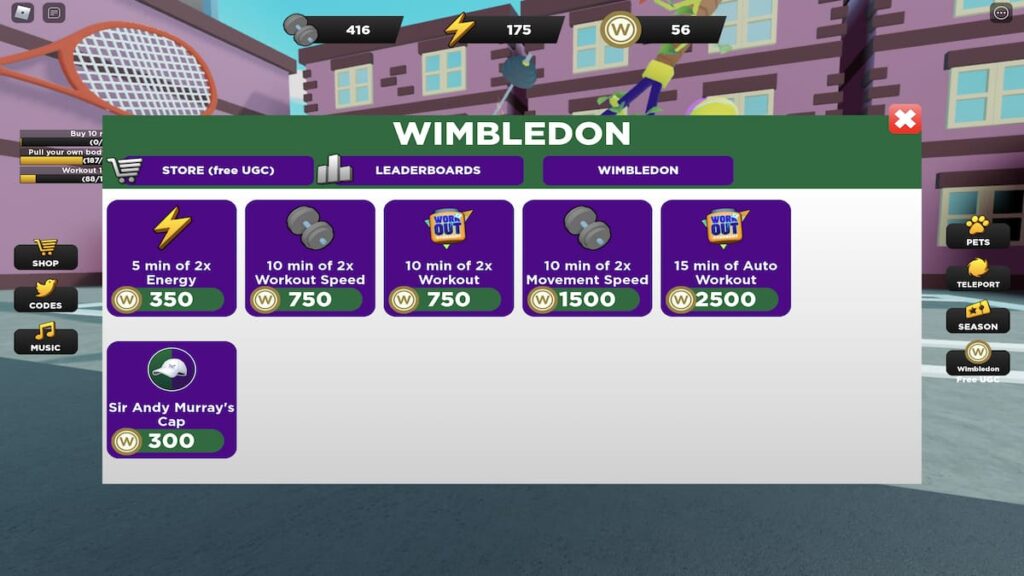 End
That's it for our brief guide on how to unlock all of the free items inside of WimbleWorld! As mentioned in the first graph of this article, we will update it accordingly as more free items are added.
Looking for more Roblox content, including free items? Check out our recent guides on How to get all free items in Roblox Duolingo Game Hub or How to get all free avatar items in Roblox Samsung Superstar Galaxy!