Claire's ShimmerVille, similar to Adopt Me or Livetopia, is an RPG/lifestyle experience that allows players to adopt adorable pets, buy and customize their own house, work their dream job, and so much more. For a limited time, this experience is also offering two UGC avatar items that players can collect totally for free! To learn more about how to unlock these items, continue reading below.
How to unlock all free items in ShimmerVille
Burdy Backpack
The Burdy Backpack can be earned by visiting Orb For Sale and claiming a free, in-game pet. To claim your free pet, spawn into ShimmerVille and follow the purple arrows that appear on your screen. If you don't have purple arrows, that's ok! Activate them by pressing the car button on the right.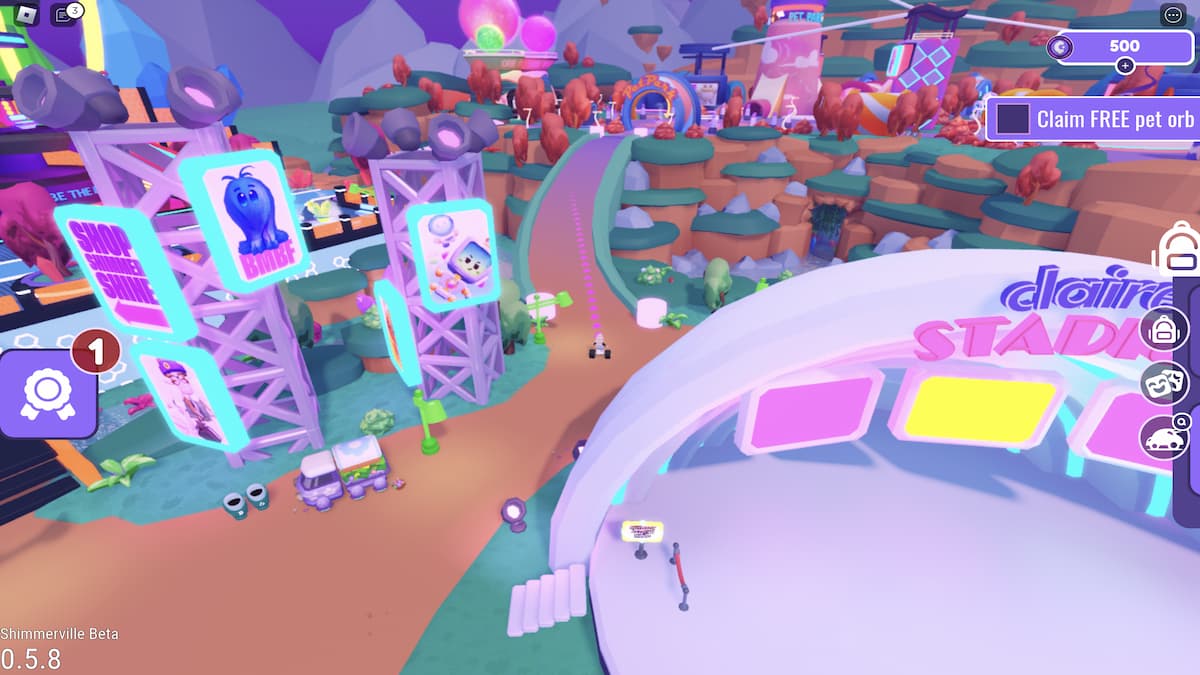 Eventually, these arrows should direct you to the Orb For Sale store.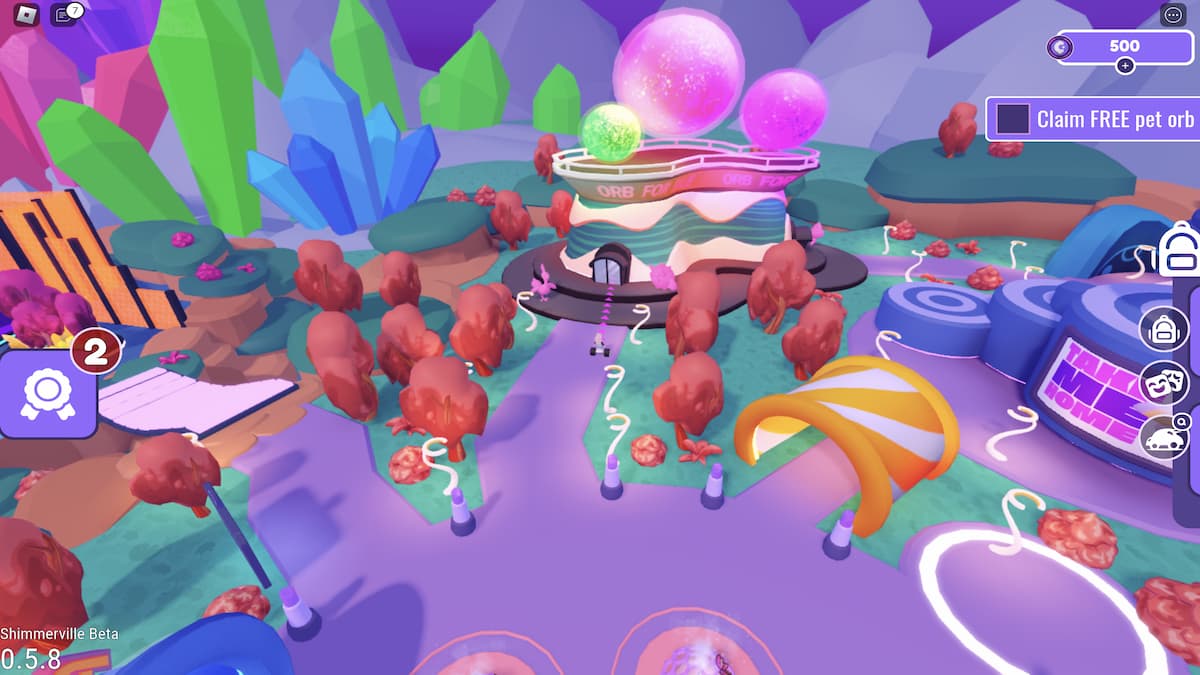 Upon entering this store, you should see the Cashier NPC pictured below. Speak to this NPC to open the store's menu.
Related: How to get the Kuromi Backpack in My Hello Kitty Cafe – Roblox
With this menu open, select the Mossy Pet Orb and then select Claim.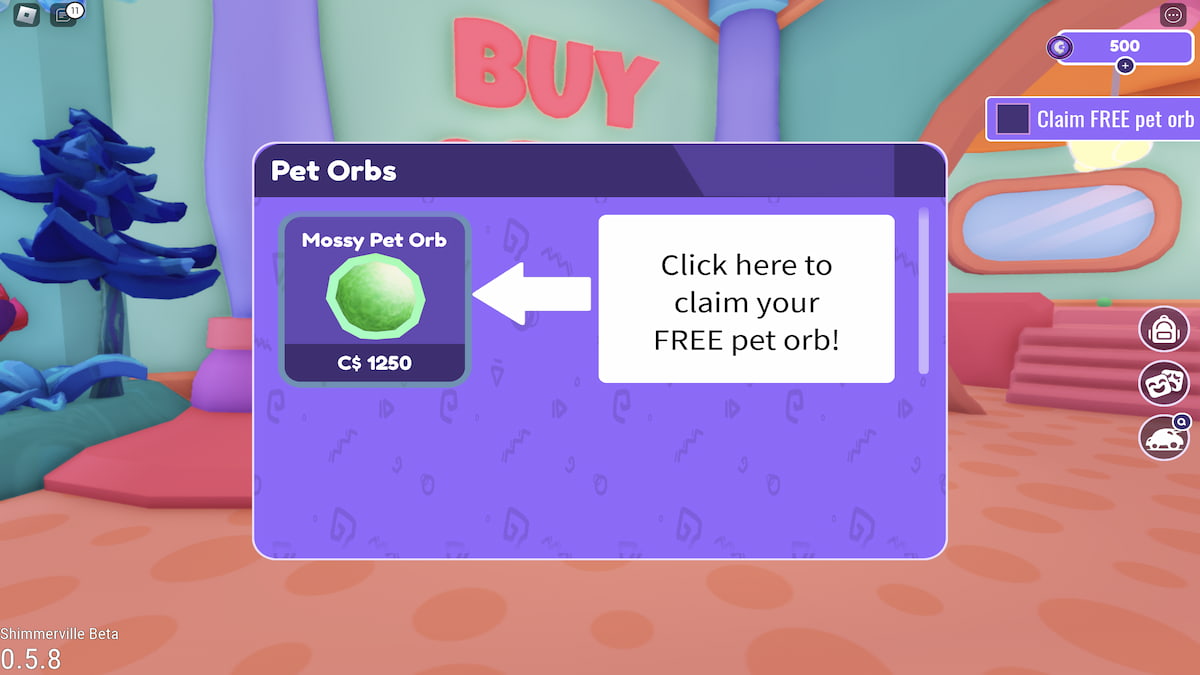 After a brief cutscene, you should automatically receive the Opened Pet Orb badge and Burdy Backpack item.
Stuffy Cat Hat
The Stuffy Cat Hat is earned by playing the Claire's Cafe minigame. To find Claire's Cafe, look for the massive dessert-themed building pictured below.
As soon as you enter the cafe, you should notice a green circle that acts as a loading area for the Cafe Barista (Easy) minigame. Enter this circle to be teleported inside of the minigame.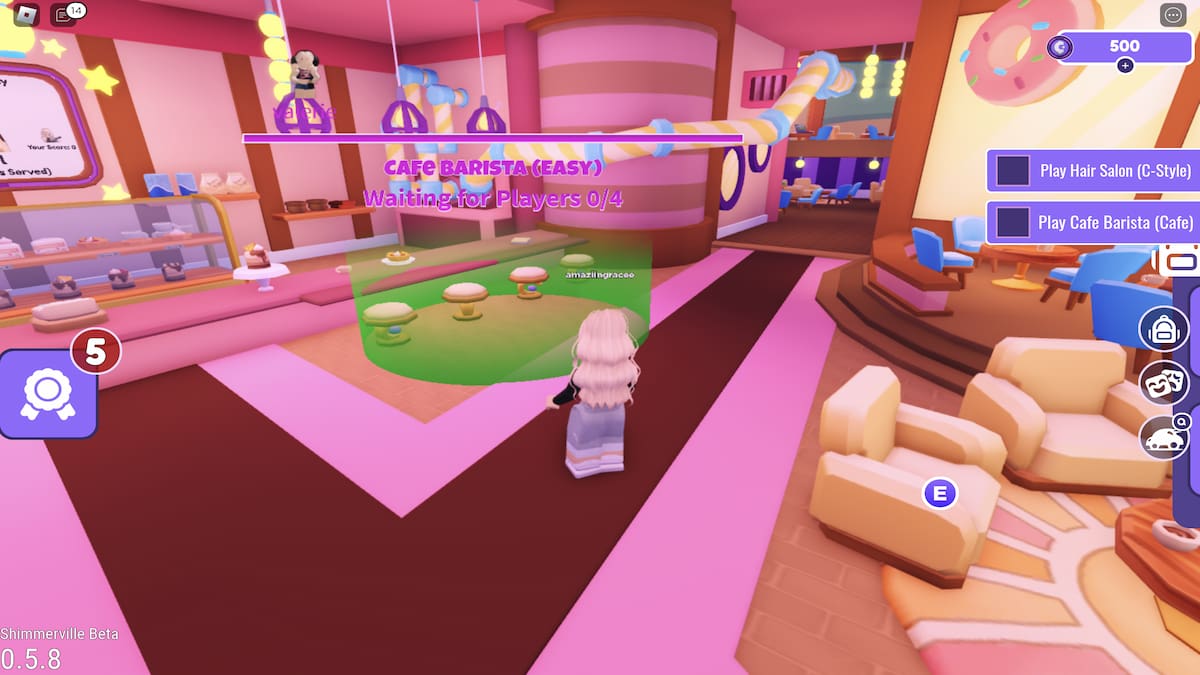 Once you've loaded inside of the minigame, you should automatically earn the Played a Minigame badge and Stuffy Cat Hat item!
End
That's it for our guide on how to earn all of the free items inside of ShimmerVille! If/when more items are added to this experience, we will update this guide accordingly.
Looking for more Roblox content, including free items? Check out our recent guides on How to get all free items in Roblox Sunsilk City or How to get all free items in Roblox Ultaverse here on Pro Game Guides!