Roblox's Survive the Killer brings horror movies to life with this thrilling slasher survival game. One player is chosen at random to be the cold-blooded killer while the rest of the players must work together to escape their deaths. There are many unique customization options that you can use to spice up your character as you play, such as knife skins, various creepy killer skins, and more. All you have to do is collect Coins and Gems in-game. Here's how to get some as quickly as possible so you can style your character like a pro!
How to get Coins fast
Buy them in the Shop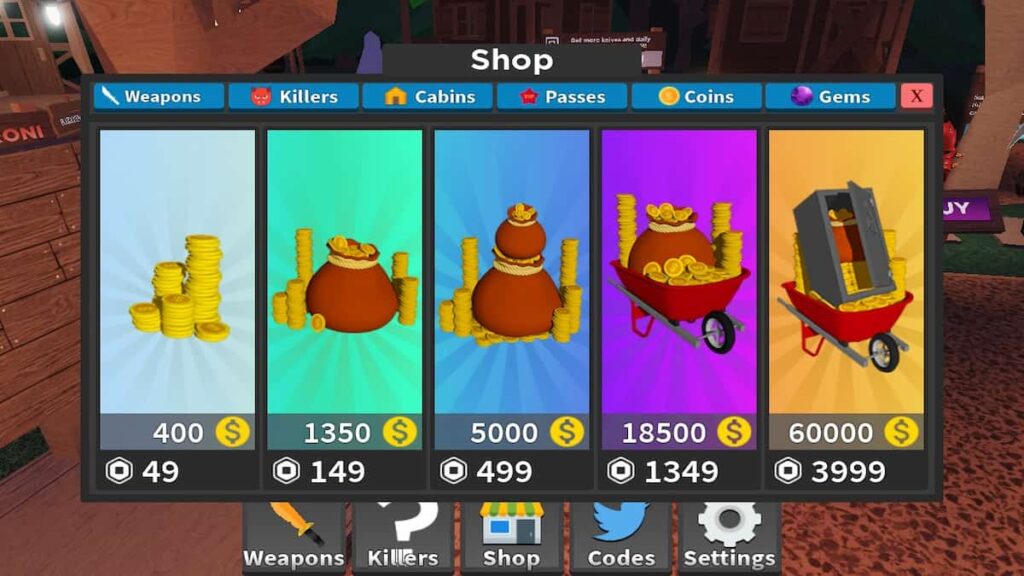 The fastest way to collect Coins in Survive the Killer is to head to the Shop located at the bottom of your screen. You can head over to the Coins page and use some Robux to exchange for large amounts of Coins instantly. What's great about this is that it doesn't require any grinding, and the prices are reasonable––you can get 400 Coins for just R$ 49!
Related: Roblox: Best Scary Games – Roblox Horror Games! (2022)
Pick up items to sell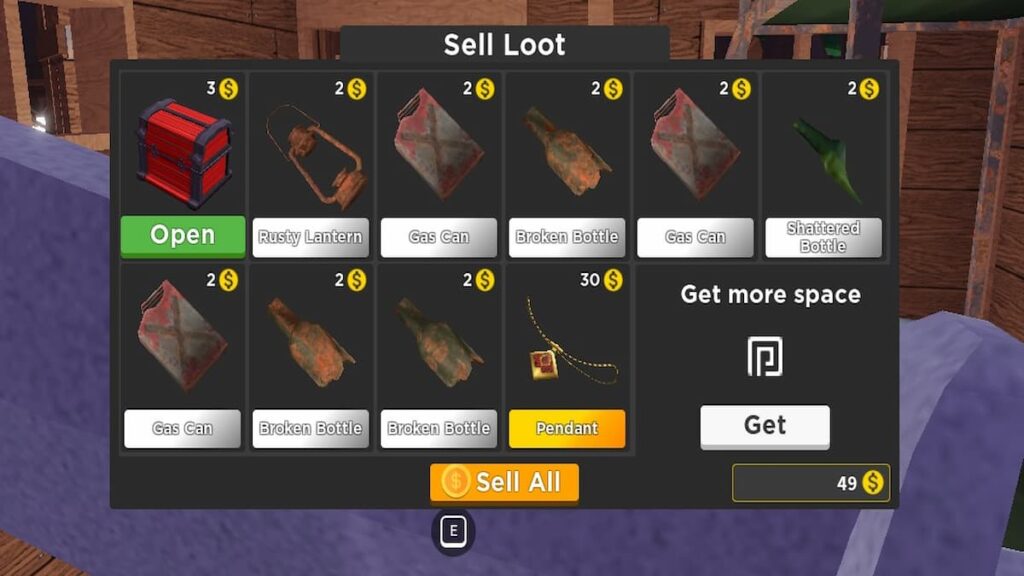 If you don't have any Robux to spare, it's okay! You can still rack up some Coins quickly by completing tasks in-game. A great way to earn some Coins fast is to make sure you're picking up loot found around the map. You can sell this loot at the end of the round for Coins, and based on the rarity of the items, you can make significant amounts of Coins each time.
You can only carry ten pieces of loot at a time unless you decide to upgrade your space with Robux. This limited space means you really want to pay attention to the rarity of items so you are making the most Coins each round as possible. When you approach an item on the ground, keep an eye on the color highlight that appears around it. This displays the rarity before you pick it up and use up a spot in your backpack. Then, you can pick it up by pressing E on your keyboard. The golden and purple items are the best to look for and will make you the most Coins when sold.
Level up
Another great way to earn some easy and fast Coins is to level up. You can gain XP just by playing rounds, and each time you level up, you are rewarded with some Coins. You can level more quickly by making sure to sell loot and revive your teammates. Also look out for that Double XP sign, which will help a lot.
Related: Best Roblox survival games
How to get Gems fast
Buy them in the Shop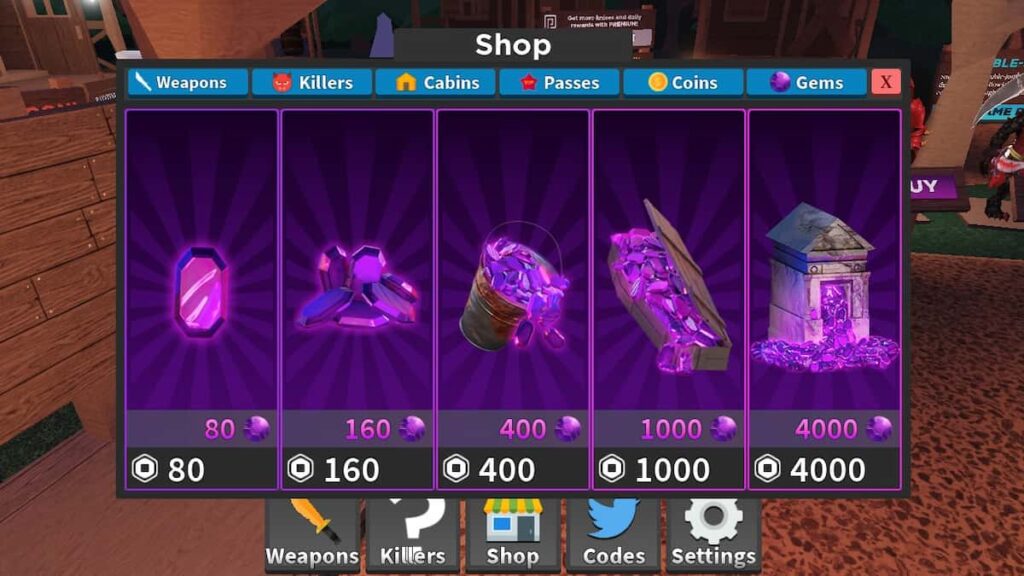 Gems are a little trickier to collect than Coins because they are a more significant currency used to buy the more remarkable items available. It takes a bit longer to save up large amounts of Gems, but there are ways you can get them more easily. The best way to get Gems quickly is to purchase them in the Shop. Like purchasing Coins, you will need to spend some Robux in exchange. The nice thing about buying Gems is that you get the exact amount of Gems per Robux used––80 for R$ 80.
Do Daily Objectives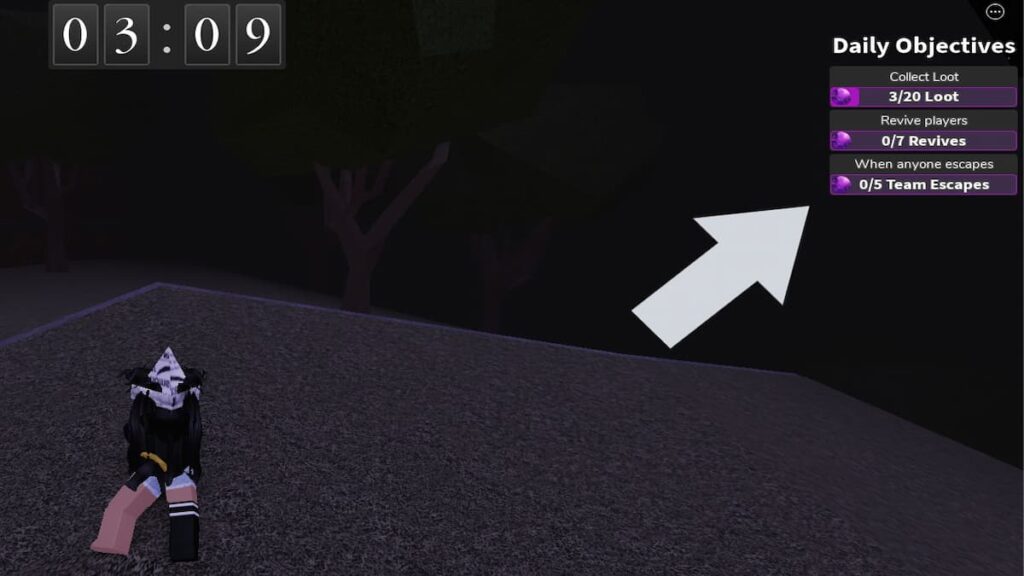 Another way to get some fast Gems is to complete the Daily Objectives. These are easy tasks to do as you play, such as collecting loot or reviving players. You will gain a Gem for each job completed. These objectives refresh every day, so you can jump onto the game to gain some Gems each day.
These are some ways you can collect Coins and Gems more quickly as you play, but you are sure to rack them up the more you play the game! You might also want to keep an eye on the Survive the Killer Codes available every so often that occasionally give you some Gems, Coins, or even some special gear.
Looking for more Pro Game Guides Roblox content? Check out our guides on How to get all free items in Roblox Tommy Play or How to get Gems fast in Roblox Clicker Simulator!