There's something oddly satisfying about getting your blood pumping with a truly terrifying playthrough—whether you prefer jump scares or a slow buildup, immersive ambiance, or chilling silence, our picks for the best scary Roblox experiences will have something for every horror fan. The experiences mentioned below made it onto our list because of their continued dedication to the horror genre and their impressive effort to push the bar for Roblox experiences in general—so be warned, some of them are not for the faint of heart! After reading this article, let us know in the comments below what experiences you would have added to this list!
Roblox Horror Games List
Here's a quick overview of our list:
If you'd like to learn more about each game, continue reading below!
The Mimic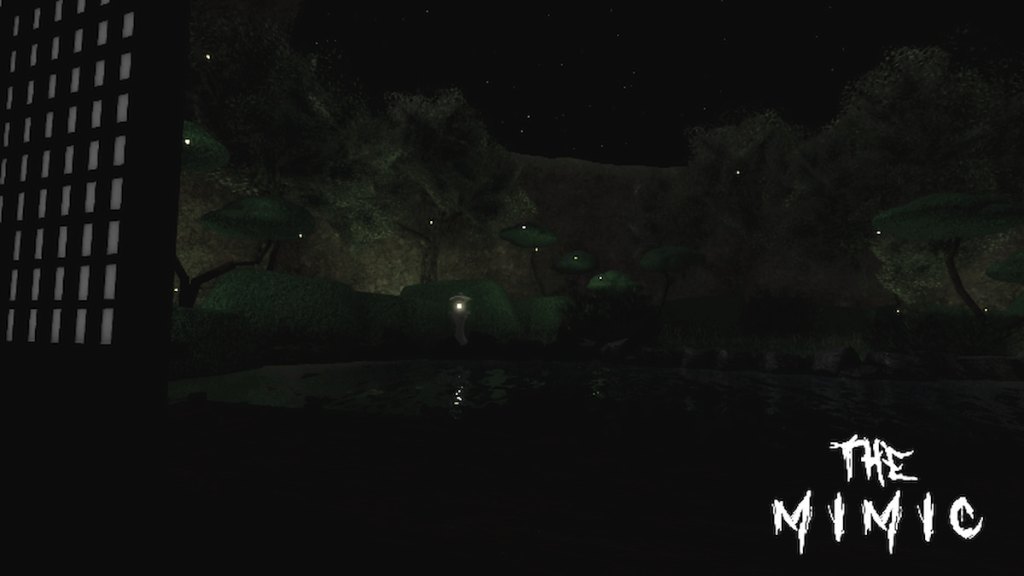 It's not very often that truly terrifying experiences are uploaded to Roblox, so when The Mimic grew to massive popularity in 2021, it made perfect sense. With chillingly realistic sound design, multiple thought-out chapters, a map massive enough to make you feel insignificant, and plenty of jump scares, The Mimic stands far above many other horror experiences on the platform and should be played by any fan of the genre. The person standing behind you right now thinks so too!
The True Backrooms
If you're looking for a horror experience that builds its fear by getting yourself in your own head, The True Backrooms is for you. The place where everyone swears that they've been before, whether it be in a dream or in some distant memory, the backrooms is a look into another reality—an infinite assortment of hallways where people get lost in their own madness. The Roblox experience The True Backrooms drops players into this reality and challenges them to not only escape the maze, but also escape themselves in the process.
Three Nightmares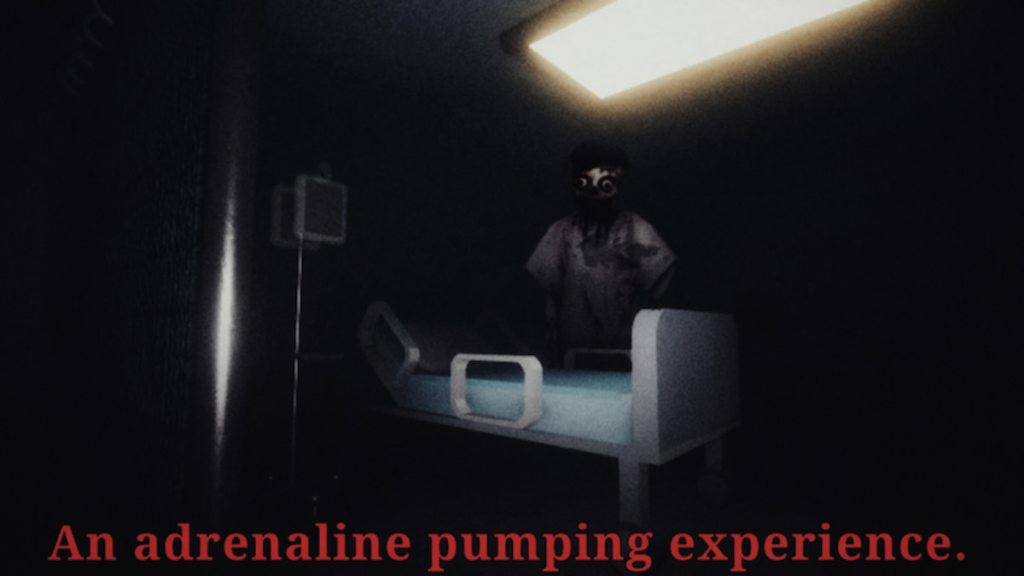 Three Nightmares allows players to choose and play through three unique horror stories, each with their own setting, mystery, suspense, and enemies. This game is not for the faint of heart as it incorporates flashing lights, exceptionally loud noises, sudden jump scares, and other visuals that may be too much for the average Roblox player. On top of that, Three Nightmares is designed to appear as if you're watching an old VHS tape, so the entire experience is covered in a crackling, static-y filter—great!
Alone in a Dark House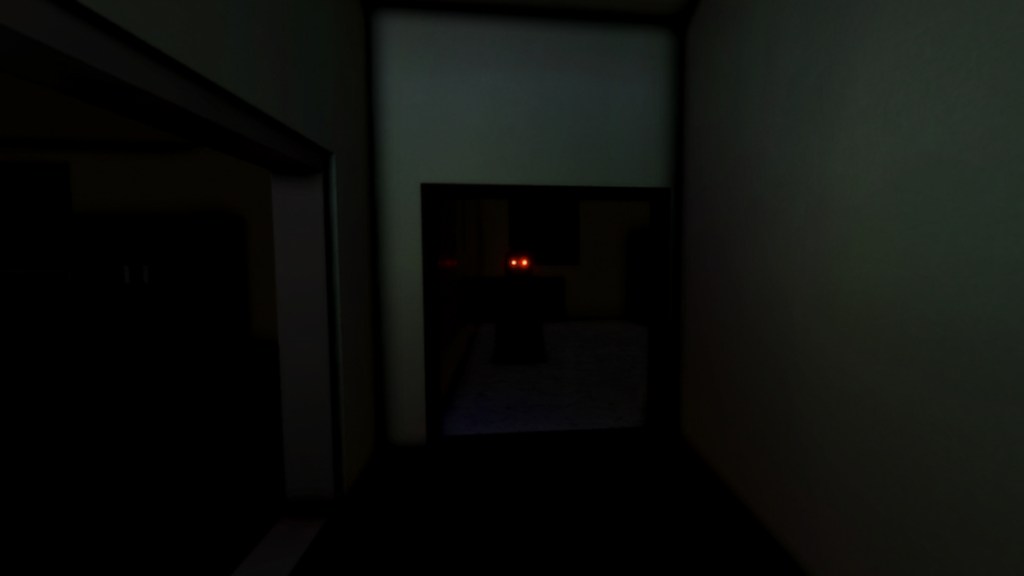 On the surface, Alone in a Dark House (AIADH) may seem like just another murder mystery experience—work as a private investigator, explore the creepy murder house, solve the case, win. Whether fortunately or unfortunately, depending on how you look at it, this couldn't be farther from the truth. AIADH pushes players to solve puzzles, work with their teammates, and tackle various fears including ghosts, the dark, tight spaces, and being truly alone.
The Maze
The Maze is a terrifyingly perfect mix between the thought of what lurks in the distance at any moment, and what's breathing down your neck once you enter claustrophobically close quarters. With the use of a camera's flash as your character's main light source, The Maze makes exploring an abandoned mining cave that much more horrifying, even if you get to do it with 11 of your friends. In fact, keeping track of other players in this experience is exceptionally difficult due to the cave's twists and turns, so sometimes hearing footsteps near you, or seeing the glimmer of a light around a corner, does more harm than good!
Dark Corners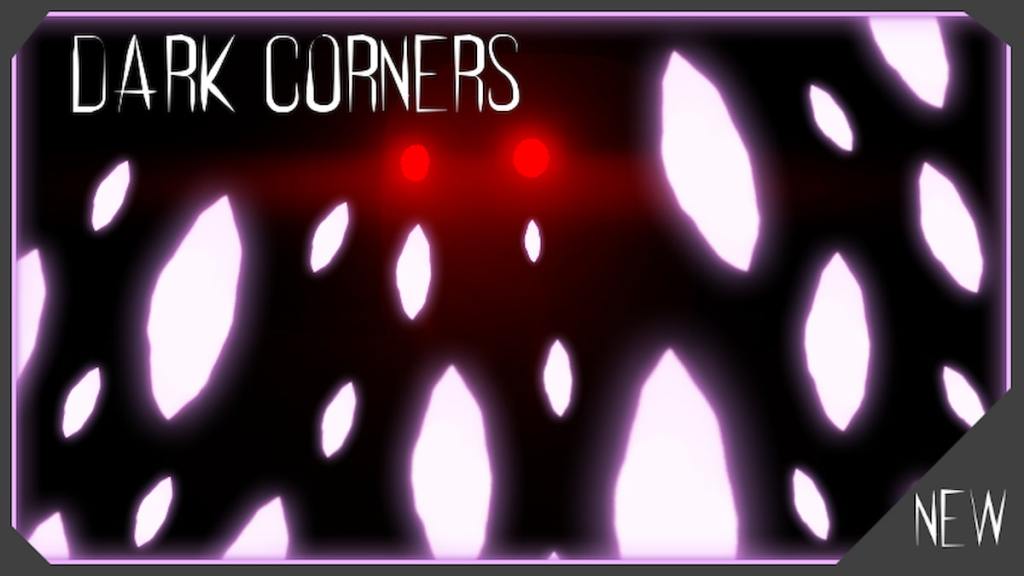 Collect shards, complete multiple levels, escape—seems simple enough, right? Not quite. As a majority of horror games do, Dark Corners aims to scare you, and they don't pull any punches in doing so. With an insane amount of pop ups, loud noises, and sudden changes, this experience leaves everything on the table, and sometimes that's all a horror fan wants! If you're looking for an experience to play with friends that'll invoke screams, laughs, and plenty of scares, Dark Corners is the one for you.
The Library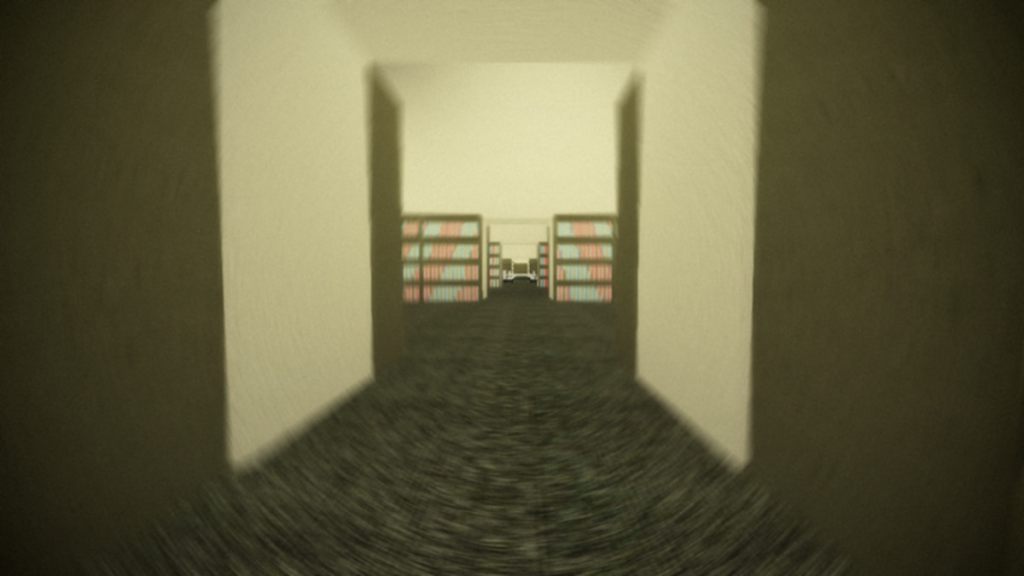 With a description that offers little to no insight as to what this experience is, The Library is all about going in blind. The story of this experience is also nonexistent, so it's completely up to the player to figure out how to win or, in this case, escape the library. Avoid enemies, solve puzzles, become extremely frustrated by how impossible both of these requirements seem—it's all apart of the creepy fun!
Cult of the Cryptids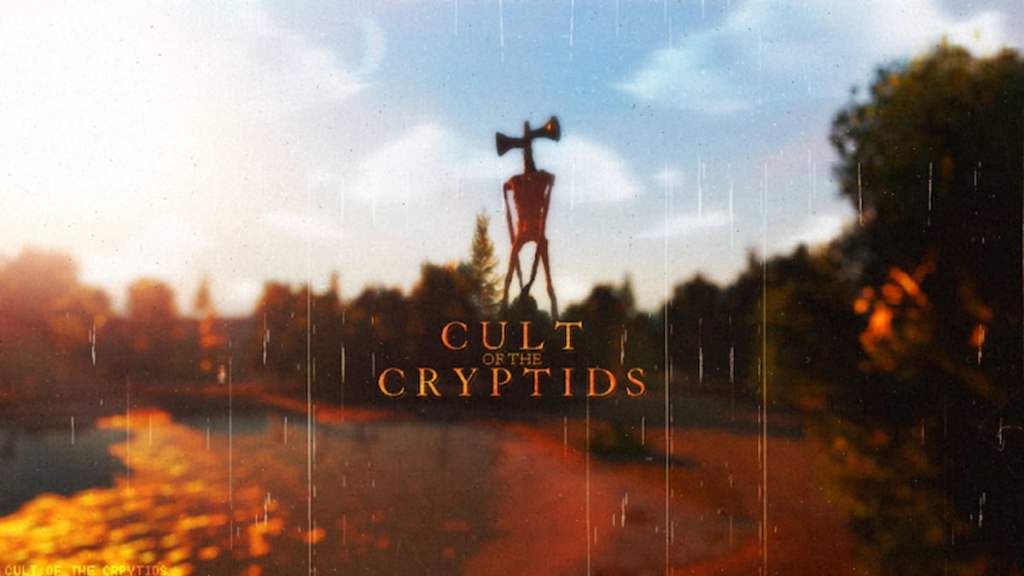 A truly independent, open world experience, Cult of the Cryptids (COTC) is not for those who find comfort in linear story telling or the random rooms in haunted houses that have their lights on—a play through of this game would be best suited for those who enjoy a challenge, and having their hands sweat and heart pump. With appearances from Siren Head, Cartoon Cat, Mothman, Wendigo, The Rake, La Llorona, and more, there's never a non-exciting, or terrifying, moment in COTC!
IMAGINE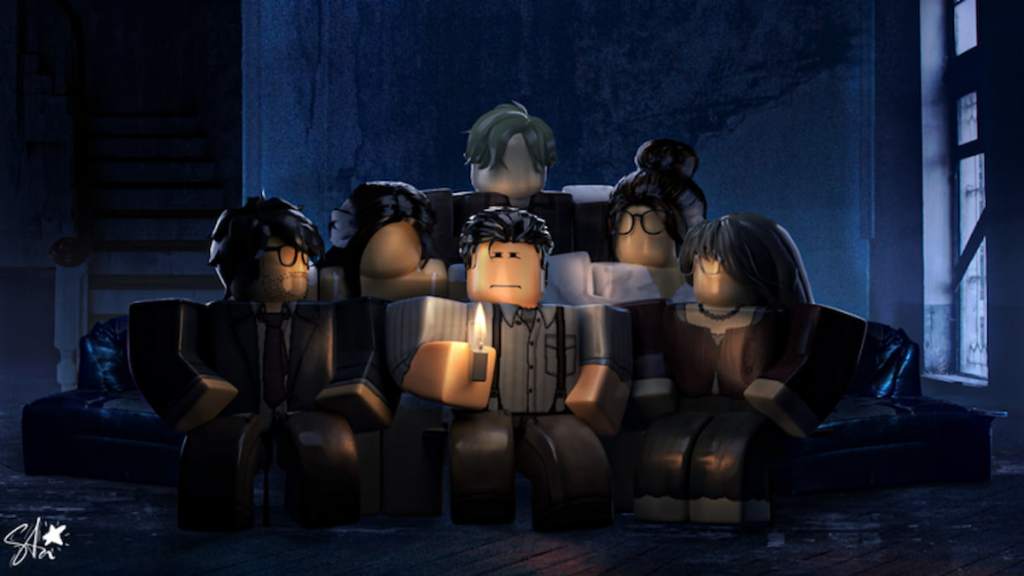 Similar to Alone in a Dark House, IMAGINE invites players into another family's home to help solve the mystery of their death. With realistic-feeling graphics and impressive spatial audio, IMAGINE is a slow burn of a horror game that's worth every extra second. This experience is also updated in a unique way that keeps it feeling fresh—each time that a new chapter is added it focuses on a different member of the Williams family, unlocking more to their mysterious story.
BEAR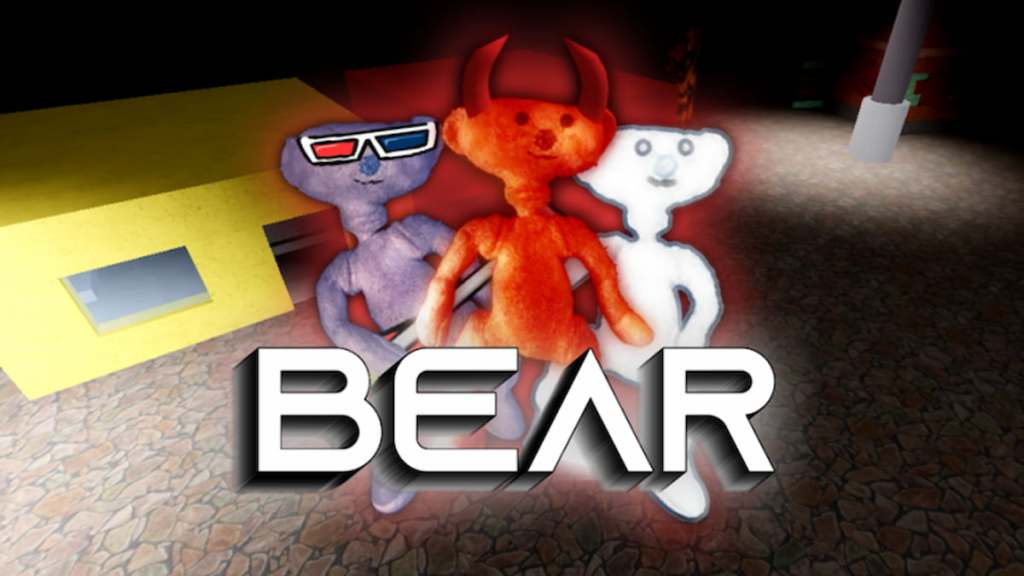 One of the more fun experiences on this list, BEAR is a one versus all escape the enemy experience where one player in the server is turned into Bear, and the other nine players must escape and defeat them. Surprinsgly terrifying, Bear is fast, loud, and has a horrifying jump scare screen, so don't go into this experience expecting a simple kid's game—rookie mistake! Players can also customize their Bear skin that appears when they're chosen to transform, and we'll just say that some of them do not resemble cute and fluffy teddy bears!
Piggy
Piggy is a horror puzzle survival, where players vote a location and game mode for each round. They can choose for a random player to be chosen as the beast, Piggy, or other choice skins, or the beast can be replaced by a bot. The victims must then try to collect keys and items needed to escape the location successfully, without falling into Piggy's hands or worse, whacked over the head with their bat. With plenty of unique maps and various modes to try, this game is a thrilling experience that will entertain you for hours.
3008
3008 is all about living out your childhood fantasies of building a base in a massive store like Ikea and staying overnight. However, when the lights go out, things take a twisted turn. You must survive in your base, collecting water bottles and food for energy, as rampant Ikea workers prowl the store. They are scary fast and make escaping them a difficult task to accomplish. Try to get to high ground or crawl low behind furniture and shelves to survive. They won't ask you to leave, they'll just make you pay… with your life.
Specter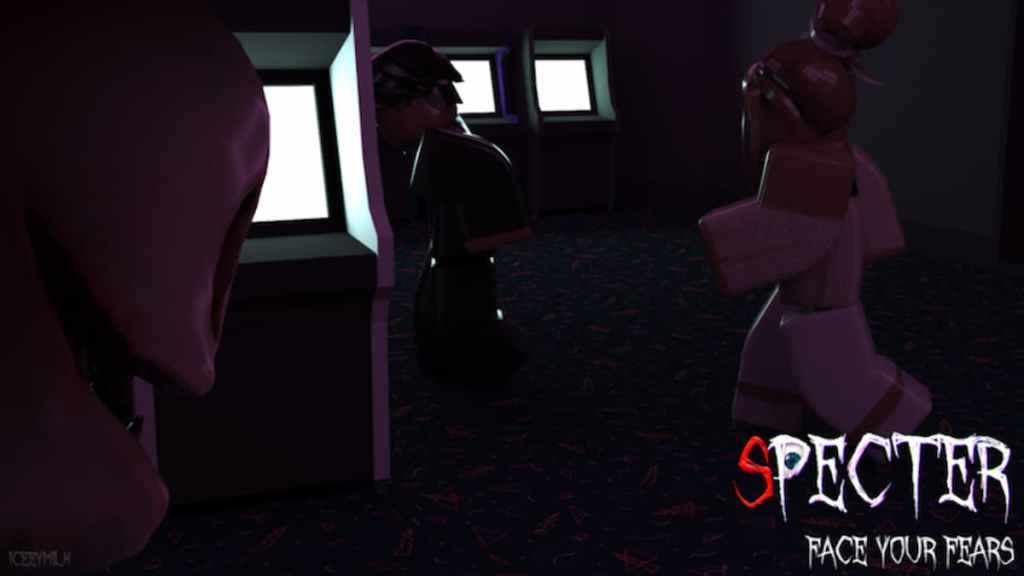 Inspired by the game Phasmophobia, Specter allows you to delve into the darkness like a ghost hunter to explore the supernatural. You and a group of other friends must go into a haunted location and use special equipment to find evidence of the paranormal and find out what type of ghost is roaming the grounds. This is not an easy task. Some ghosts are most hostile than others and will attack you with frightening jumpscares and kill you if they feel threatened. Be wary in the dark alone or you may just be the ghost's next muse.
Survive the Killer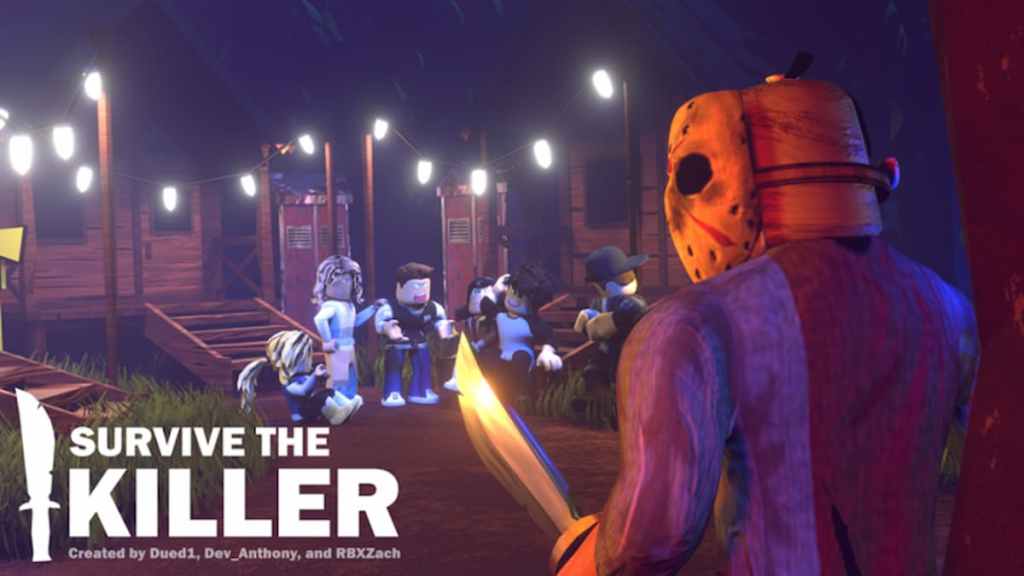 Survive the Killer is a one versus all horror chase game where one player is chosen to be the killer and the rest must attempt to hide from them. If their teammates are fallen they can play the hero and attempt to rescue them but may put themselves at risk in doing so. Once the time ticks down, the exits will open and all players must try to escape without being killed. Players can also collect loot around the location to sell at the end of the game for coins to buy different customizations, such as shiny new knives.
Judy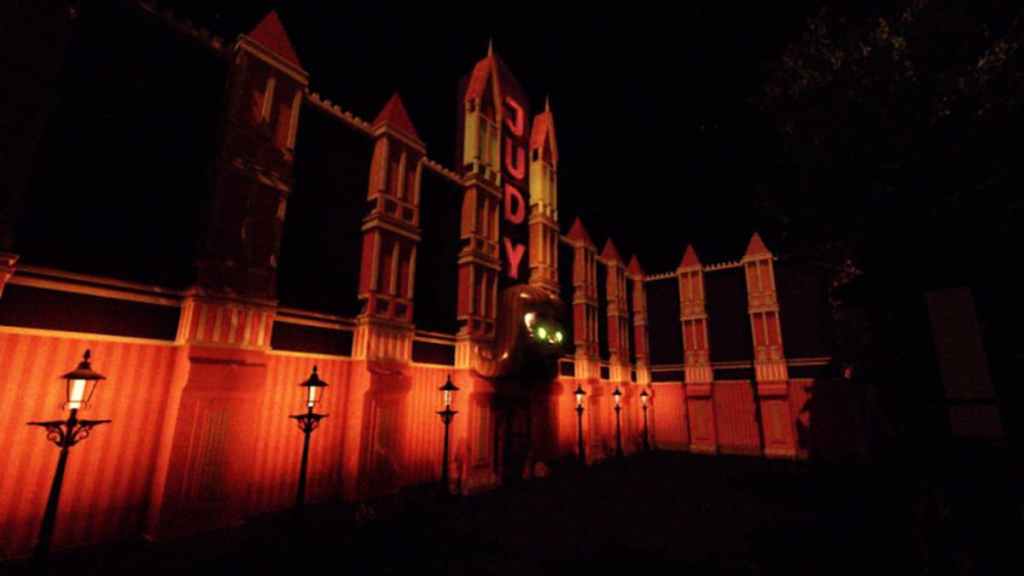 Experience several chapters of fright in the game Judy, as you explore Judy's past in an abandoned theme park from the 70s, a haunted mansion, and more creepy locations. You and your fellow investigators will come face to face with evil animatronic creatures ready to jumpscare you. Help find the items needed to escape and successfully make it through Judy's twisted past. You might even be able to save her if you can first save yourself.
Granny
Usually visiting Grandma is a pleasant experience for all, but with this Granny, it is an entirely different story. Play with friends, five survivors, and one enemy, as you find keys and items needed to escape your kidnappers' clutches. You can earn points to customize your own terrifying version of Granny and Grandpa to scare your friends or use practice mode to improve your escape plan. You'll be in for a treat.
Frigid Dusk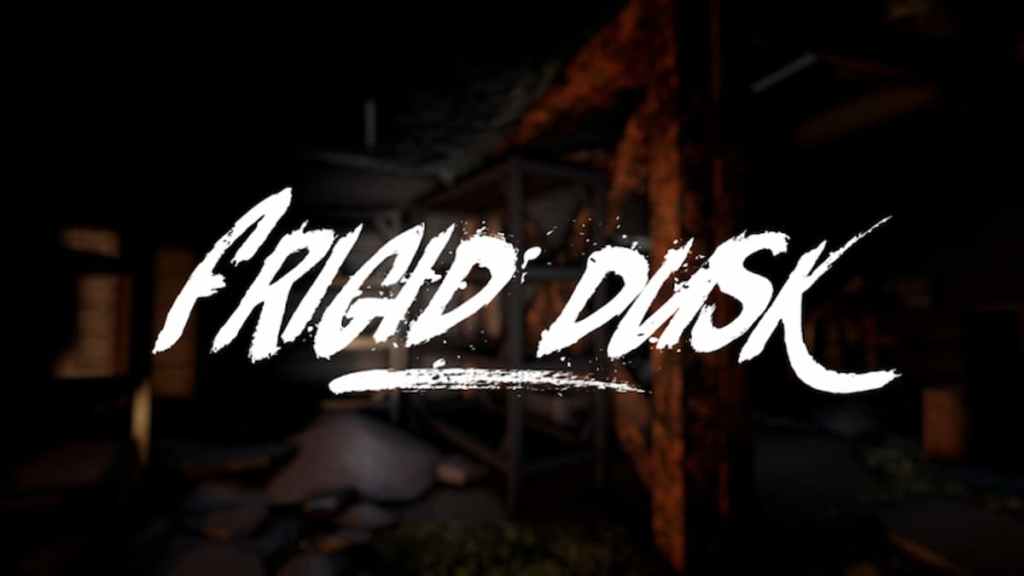 Frigid Dusk has stunning graphics and a compelling storyline that will quickly make you forget you are playing Roblox. Delve into a deep dark mine among a frozen tundra and uncover the secrets hidden below as you and your fellow scientists attempt to recover your bio-weapon. This game is full of horrifying jumpscares and nightmare fuel materials that are the perfect concoction for a chilling horror experience. Do you have the guts to unravel the mystery and face the darkness of this tale?
The Rake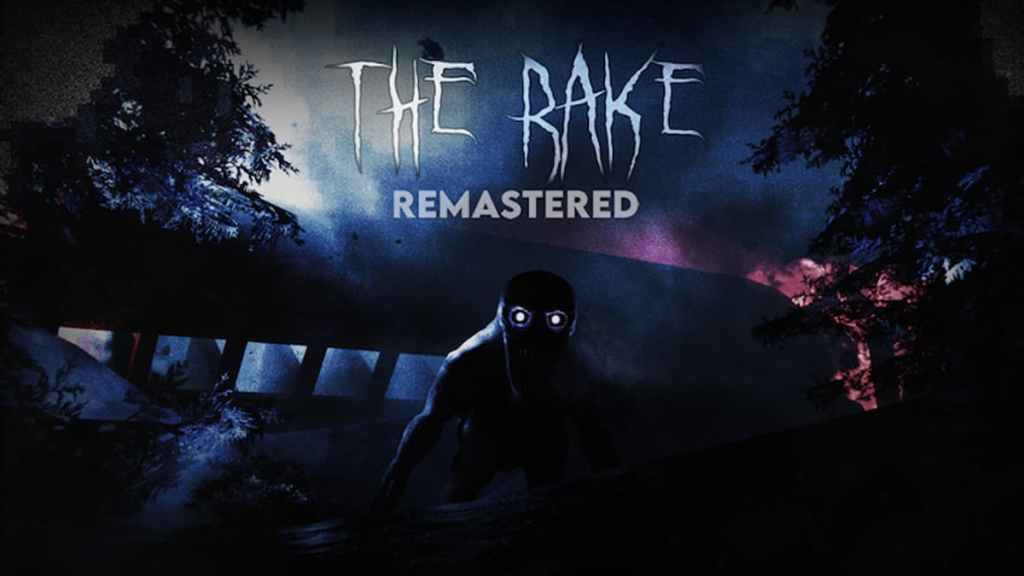 You are thrust into a pitch-black forest as you enter this horrifying experience of The Rake, and must try to survive along with your fellow Robloxians as the beast hunts for unexpecting victims. Venture the dark, eerie forest around you as you try to survive the night and put an end to The Rake's bloodfest. This game has quickly ranked as one of the top Horror games due to its remastered visuals, sound, and mechanics. It's a truly horrifying and heart-racing time only for the fearless to accomplish.
Escape the Darkness
Escape the Darkness is a thrilling round-based horror game where one player is selected as the killer, and the others are tasked with fulfilling multiple objectives in order to escape. What makes this game more unique than others with similar plots is that players can activate special load-outs with perks that assist in their survival. They can have increased healing or stealthiness, which can mean the difference between success or death. However, the killer can also equip perks to help with his goal of slaughtering all the survivors. Team up with others and attempt to escape the facility to gain points and collect other perks. Only the strongest will escape the darkness.
Nanny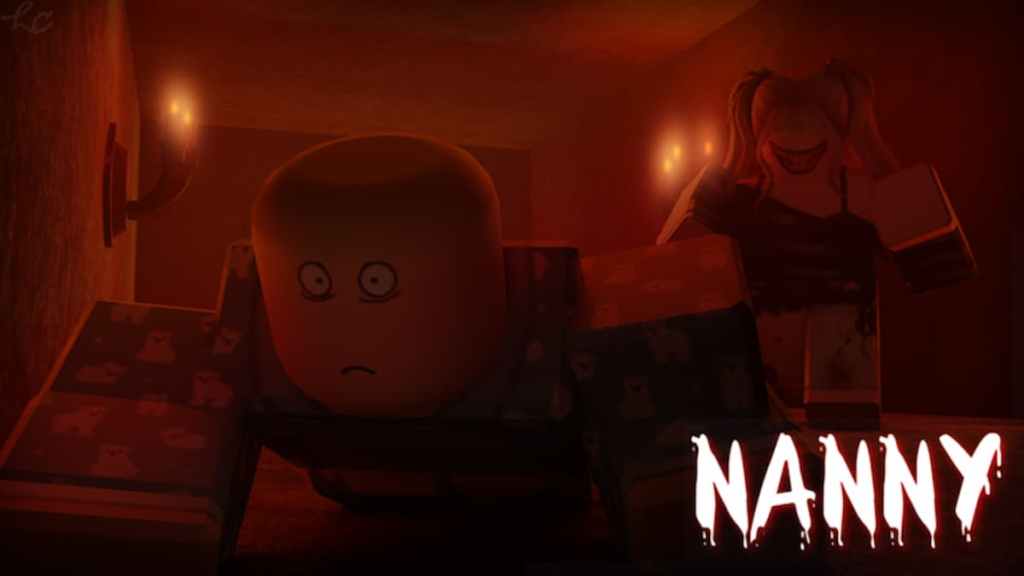 Nanny is a terrifying babysitting adventure where all players morph into a baby, and one is selected for the evil Nanny. Babies must find keys to unlock doors and find a way to escape various spooky maps, and attempt not to be caught by the Nanny. Use your sonic scream to stun the Nanny and help your fellow babies get away. You can wrack up points to customize your appearance. With the horrifying Nanny, the thrilling chases, and the jumpscares, this experience is definitely something to cry about.
ELMIRA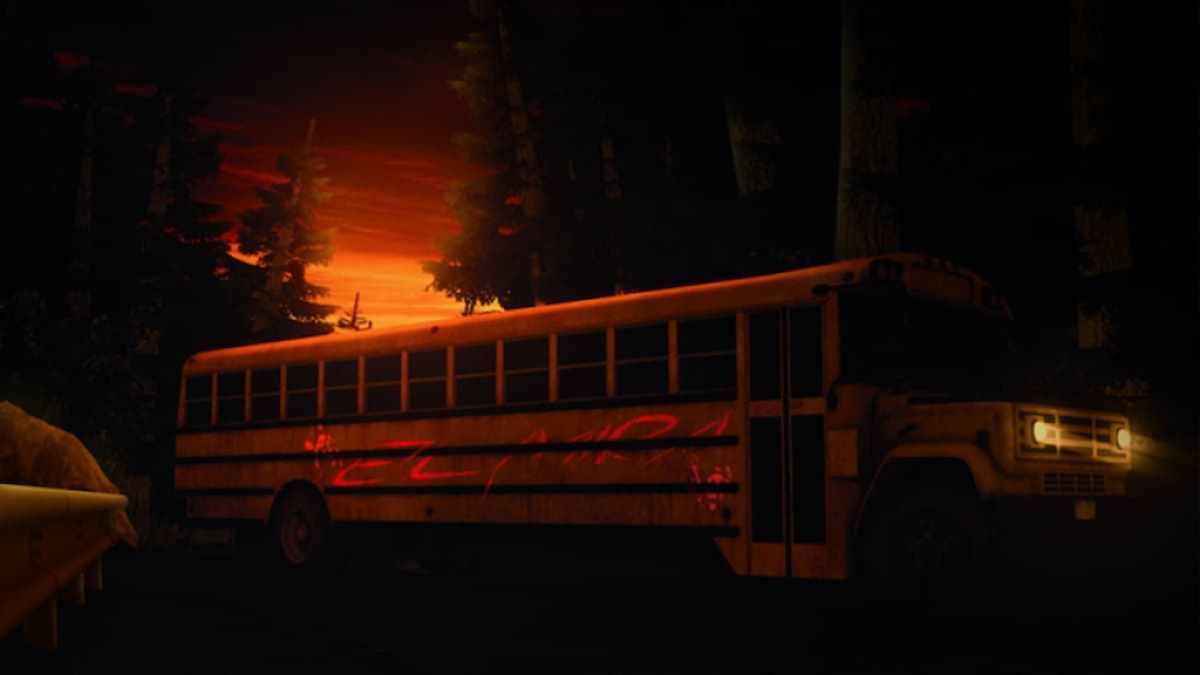 On this bizarre school trip, you fall asleep on the bus. Once you wake up, you'll find that all your schoolmates have disappeared and you are left alone at an abandoned hospital. ELMIRA is a dark tale loosely based on the legend of the black eyed children, where you must delve deep into a nightmarish location and try to reunite with your fellow peers. With several chapters to navigate, there is plenty of scare available in this experience.
Apeirophobia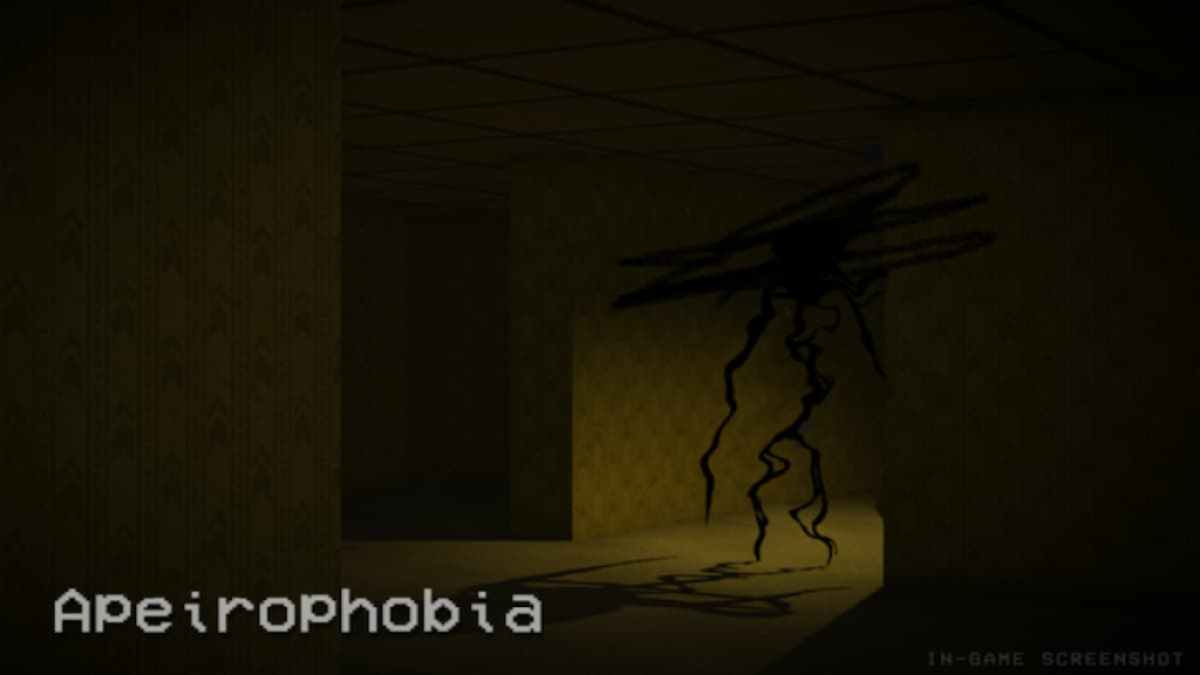 Inspired by the Backrooms, Apeirophobia is a horrifying experience all about exploration and documentation of the supernaturally unknown. Navigate through the endless rooms and corridors and discover the horrors that await in each corner. There are plenty of puzzles to solve and chases to escape. This game is sure to terrify and make you question reality. Is someone watching you?
nico's nextbots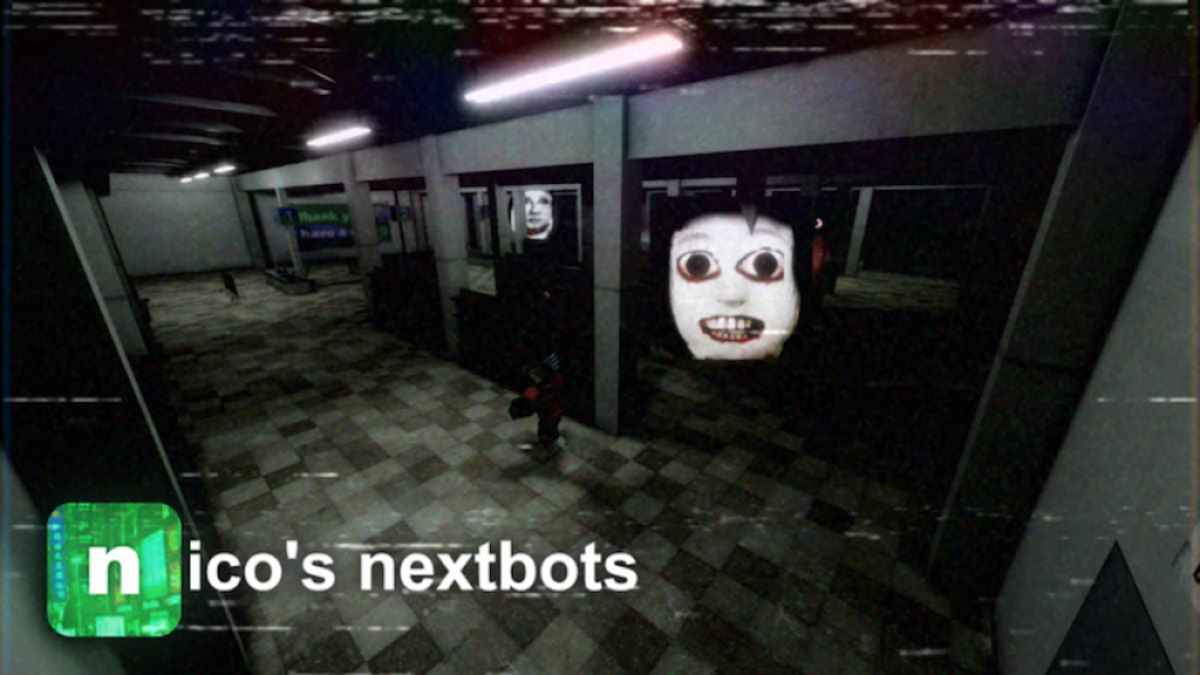 In a slightly unique take on a horror game, inspired by the game gmod, nico's nextbots is all about the thrilling chase and escape that horror has to offer. Giant-sized pngs with ear-splintering voice clips chase you through various locations and are out for blood. Team up with fellow players as you attempt to avoid them and survive the rounds. You might not be scared yet, but wait until it's floating right behind you.
DOORS
If you think you've seen all that horror has to offer, think again! Doors is a truly unique experience with plenty of new tricks and terrors to witness. In a hotel, you must explore and unlock doors to your escape by finding the proper keys. However, behind each door could be a monster waiting to attack, which you will have to figure out how to survive. Team up with friends and complete the experience together as you open doors to new horrifying realities.
Eyes The Horror Game
Eyes The Horror Game is a more classical horror experience, in which you explore a haunted mansions filled with all sorts of dark entities and mysteries. Attempt to uncover the secrets hidden in each location and survive the monsters that roam the halls. There is plenty to discover and challenges to face in this thrilling alternative game of hide 'n' seek.
End
That concludes our picks for the best scary Roblox experiences at the moment! Let us know in the comments below if you agree and/or what your favorite scary experience is right now!
Looking for more specific Best of lists? Check out our picks for the best Roblox games for girls or the best Roblox anime games!