Fey Yoshida has left us some treasure in Fishing Simulator during Week 2 of Metaverse Champions. Find out how to get Fey Yoshida's Terror Case (available April 21 to April 30) below.
How to get Fey Yoshida's Terror Case in Fishing Simulator
Fishing Simulator is a non-competitive Roblox game in which you must collect fish to level up. To collect Fey Yoshida's Terror Case you'll be going to a specific event area call Cyber City to catch fish. You can do this regardless of your level and equipment.
If you've never played this game before, the first thing you'll need to do when you join is speak to Mr. Rodney, who will provide you a Fishing Rod. Follow the red line in at your character's feet to go to his house. After that, you can go to the Green Egg Balloon that's on the spawn island, speak to the pilot, and select the option to go to Cyber City.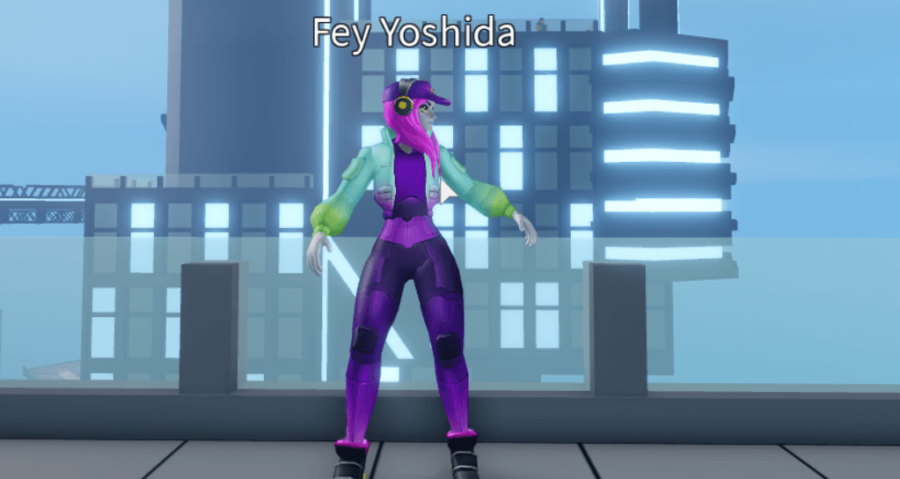 When you first reach the area, you'll see Fey Yoshida next to you. Speak to her to see what you need to do to get her Terror Case. She will tell you about the Bank Guard that is on the roof of another building and tell you to go talk to him.
Related: How to get Fey Yoshida's Terror Case in Esgoto De São Paulo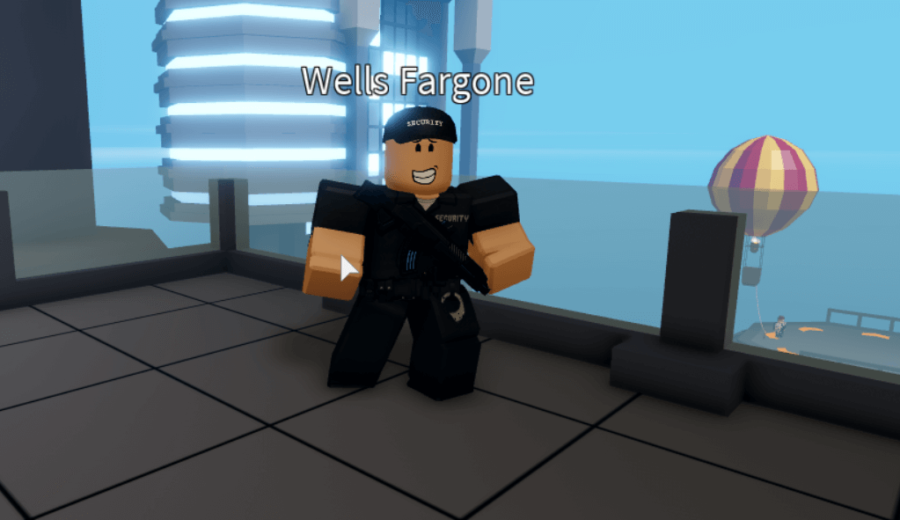 When you speak to the guard, he will tell you to bring him 20 fish if you'd like his Key Card. Doing this will take a lot of walking, but is relatively straightforward. If you're a new player, you're only able to hold five fish in your inventory at once, so you'll have to return to him four times.
Catching a fish is relatively simple. Jump down to the platform above the water and cast your line into the water. When bubbles appear, click/tap to reel in your line. Continue clicking repeatedly to keep the black bar in the green area. After several seconds, you'll catch the fish. Do this five times every time you go down, then bring the fish up to the bank guard.
When you receive the key, take it to the bank building, which has a large green dollar sign above the door. Enter the building and proceed into the vault with the keycard. Here, you will see several red lasers blocking your path. This is a relatively simple obstacle course, and can be passed by jumping over the lower sections of each laser.
Once you have done everything above, you'll have access to Fey's Terror Case inside the vault! Approach it and interact with it to open it. Time to move on to the next quest!
For all Metaverse Champions Mission Guides, be sure to check back with Pro Game Guides. If you're looking for codes for other games, we have a ton of them in our Roblox Game Codes post! You can also get a bunch of free stuff via our Roblox Promo Codes page.