Insect Breathing is a colorful swordsmanship style in Roblox Demonfall. This is a useful breathing style to learn for Demon Slayers that prefer longterm battles as opposed to swift deaths. The four abilities in the skill tree allow players to toy with their opponent, and victory requires true patience.
To get Insect Breathing in Demonfall, players must visit Shinobu in the Slayer Corps. base. Shinobu sits atop the roof of a building found within Slayer Corps. Rather than complete a trial or defeat a powerful boss, Shinobu requires 10,00- yen in exchange for the Insect Breathing style and the Insect sword.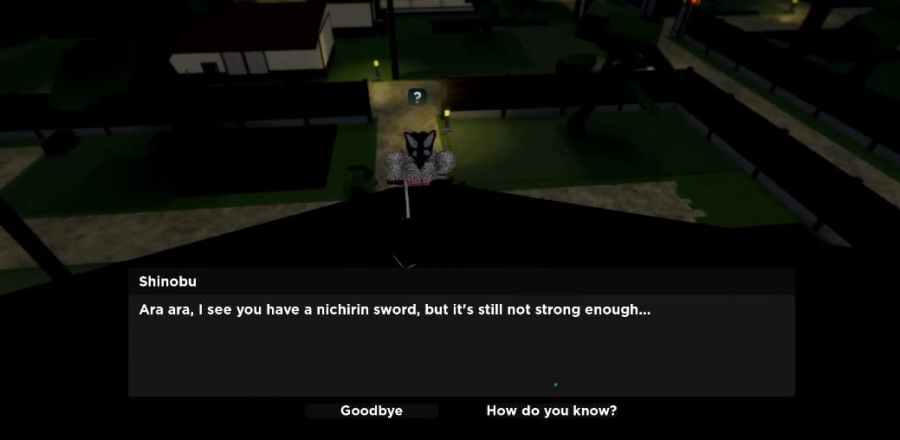 Many players might find this asking price steep, but there are plenty of ways to make money fast in Roblox Demonfall. Players can farm and sell trinkets, mine Sun Ore and Iron Ore, and open Crystal Boxes, to name a few methods. If the money isn't available up front, it might take a couple hours to grind out the yen, but it is worth it in exchange for Insect Breathing.
All Insect Breathing Abilities
| | | |
| --- | --- | --- |
| Ability | Description | Breaks Guard? |
| Special LMB | Jab and strike your opponent multiple times | N/A |
| Dance of the Butterfly | Leap into the air and spin onto opponent | N/A |
| Dance of the Centipede | Swarm the opponent with butterflies | N/A |
| Dance of the Spider | Ram into the opponent in a straight line | N/A |
Roblox Demonfall Map
There is no in-game map in Roblox Demonfall, but Fireheart Studios created their own map to help assist players navigate the world. Check out this map if you're having trouble locating Slayer Corps.
For more Roblox Demonfall guides, check out How to Get Breath Indict in Roblox Demonfall and All Families in Roblox Demonfall on Pro Game Guides.