The Secrets Update in Wacky Wizards has brought players tons of new items and potions and we couldn't be more excited to tell you about it! In this guide we'll be giving a quick walkthrough on how to find the Nexure's Head ingredient and a glimpse at the base potion it creates. For our full list of Wacky Wizards ingredients and potions be sure to read our guide here.
The first thing you'll need to do in order to find the Nexure's Head ingredient is to locate this small cave near the Goblin's Village.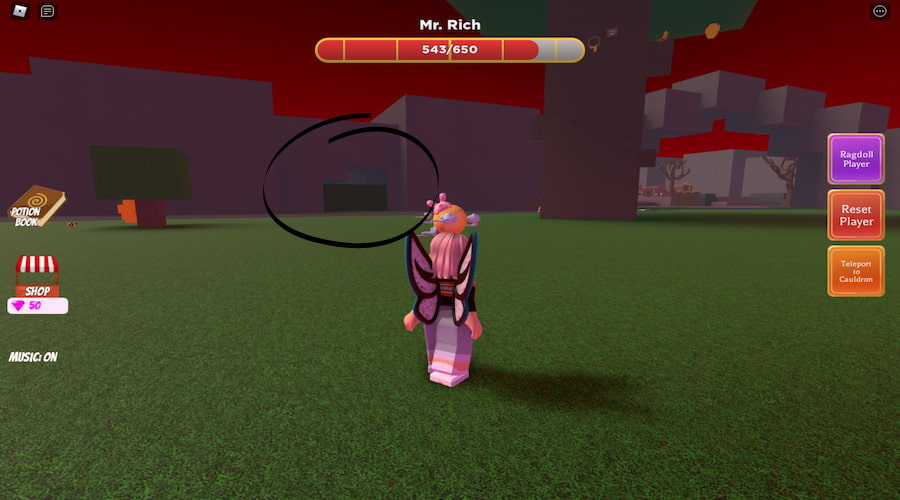 Once you do, walk through the bushes and you'll come across a few scattered gravestones and rocks, a small house with a wizard inside, and an old cauldron leaning against a tree.
Related: How to get the Gun ingredient in Roblox Wacky Wizards
Approach the cauldron and you'll see a polar bear head inside—this is the Nexure's Head ingredient that you're looking for!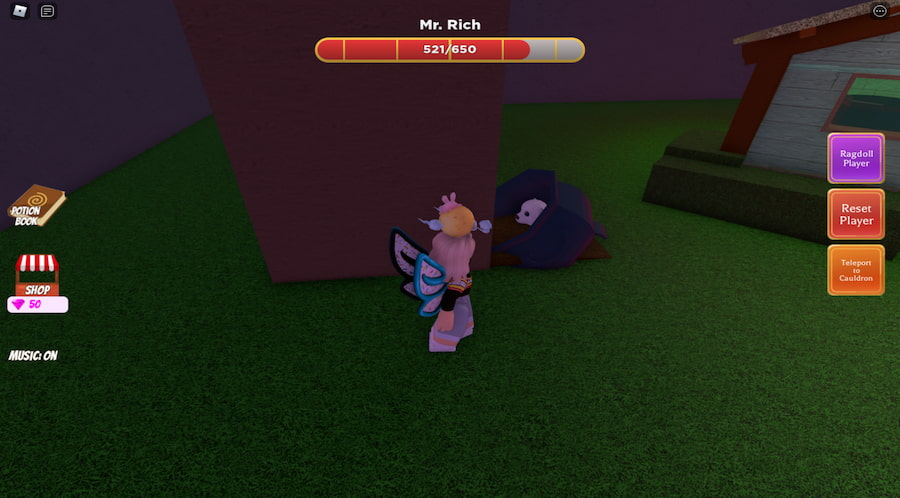 Once you've picked up the ingredient head back to your cauldron and throw him in to spawn the Nexure Potion.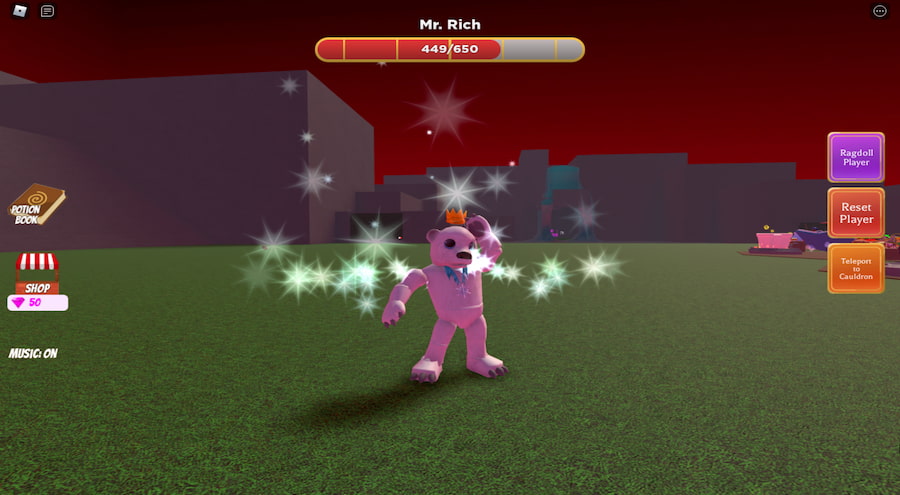 Drinking this potion will transform you into a cute, walking polar bear before your very eyes. Be careful with those claws though, they look sharp!
Pro Game Guides offers tons of tips and guides on how to find ingredients in Wacky Wizards! Check out our guide on how to make the Sus potion here!