Roblox ARPG Pixel Piece takes its inspiration from the classic pirate-themed anime title One Piece. It's a game of exploration and fast-paced combat, as you level up your character to improve their combat skills so that you can sail to new islands and take on even bigger, more lucrative mobs and bosses. You'll also be completing quests and gaining powerful fruits and other items to help your development, which includes becoming a Marine. Below we'll explain how to get the Sailor Certificate in Pixel Piece so you can do just that.
How To Get Pixel Piece Sailor Certificate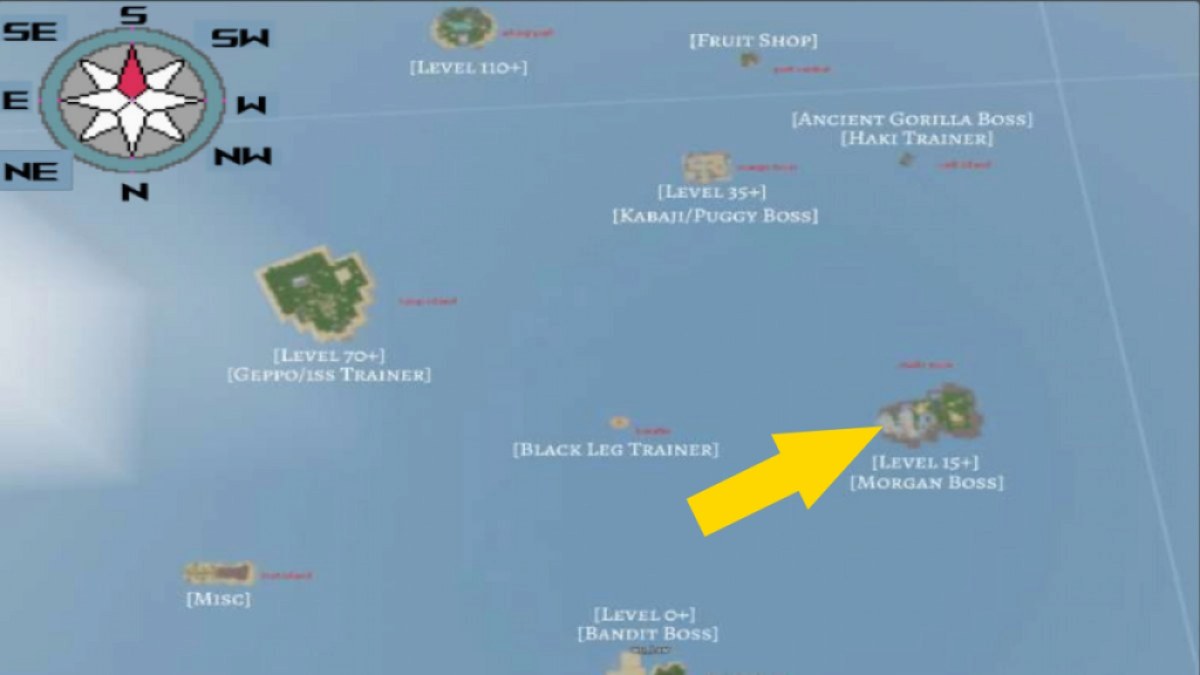 To get the Pixel Piece Sailor Certificate, you need to go to Shell's Town Island and defeat boss mob Morgan. To get to Shell's Town Island, sail directly southwest from the starter location Pixel Piece Island or directly west from Baratie. Once you get there, you'll easily find the boss mob Norgan to the west, as it is a small island. Plus, his health bar will appear on the screen when you're nearby. Once you defeat Norgan, he will drop the Sailor Certificate.
Related: Pixel Piece Ancient Gorilla – Location & How to Beat
It's advisable to be level 15 or above to tackle the mobs on the island. And if you are around this level, you may want to take on Norgan as part of a group, as he is a tough boss at lower levels. Once you have the Sailor Certificate, and 10,000 Beli, you can go to NPC Anthony (who is also on the same island) and trade them in with him to become a Marine. Simply speak with him, and when he asks if you want to become a Marine, reply yes.
We have plenty more Pixel Piece information at Pro Game Guides! Why not check out How to get the Puggy Hat, Cape, and Scarf in Pixel Piece and All Log Pose locations in Pixel Piece?