While there are many anime-style ARPGs on Roblox, and several use classic swashbuckling manga One Piece as their inspiration, Pixel Piece is one of the most popular. In the game you battle mobs to rise through the levels, improving your skills and collecting items such as Devil Fruits to aid your journey. One of the most desirable items in Pixel Piece is the Haki, which gives you a sizeable damage buff for both sword and melee attacks. But to obtain it you're going to have to defeat one of the game's strongest bosses. Here we'll discuss the location of the Pixel Piece boss Ancient Gorilla, and how to beat it.
How to find the Ancient Gorilla in Pixel Piece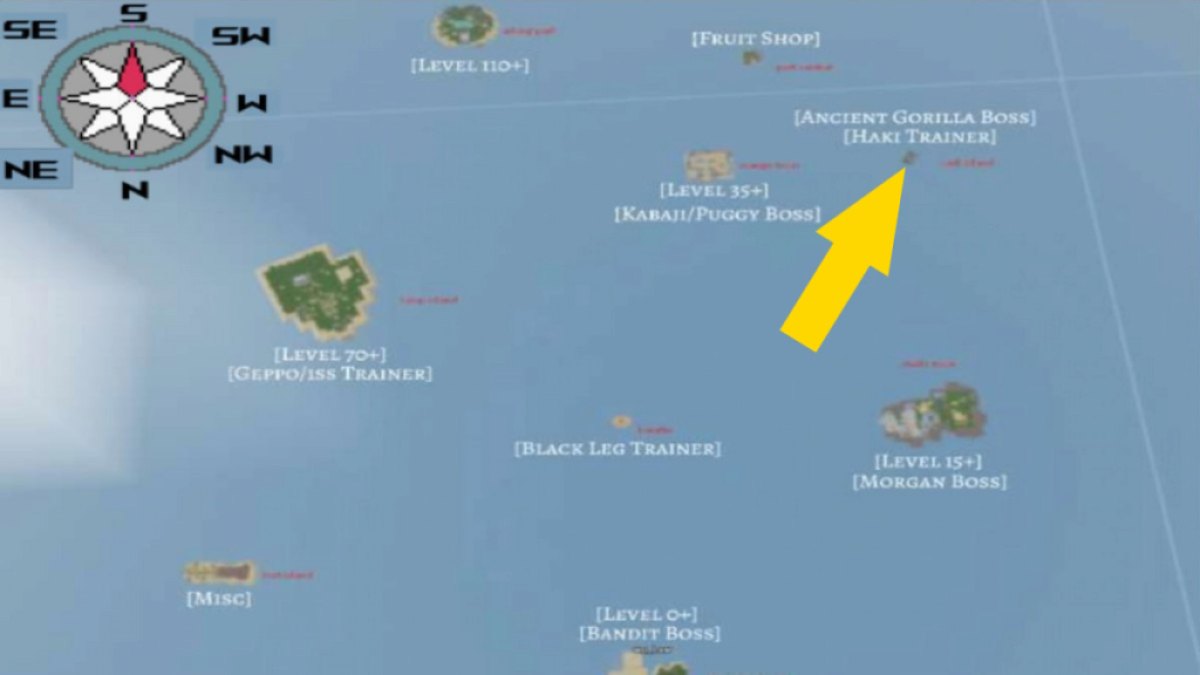 If you're going for the Haki, you'll want to make sure you have collected 5,000 Beli and reached level 70 as these are requirements for starting the quest that rewards you with the item. If you have, head to Vaill Island. To get there, head south from Pixel Island to Baratie and then a little southwest to Shells Town. Now go south to the island near Orange Town, then southwest again once you reach Syprus Island. At Shark Park, go west to Central Port. From there, you'll find Vaill Island to the northwest.
Related: Roblox Pixel Piece Weapon Tier List – Best Damage and Stats
How to beat the Ancient Gorilla in Pixel Piece
Once on the island, the NPC Next will give you the quest you need. Go through the portal to be taken to the Jungle of Chaos, but make sure it is nighttime or the Ancient Gorilla will not appear. You'll find it chained to the ground. Break the chains, then attack it with all you've got. This is one of the toughest fights in the game, so we suggest the following:
After swinging two punches, the Ancient gorilla uses Ground Slam. If you time it right, you can double-jump after the punches. Continue to do damage while avoiding the AoE damage.
It's important to be able to soak up damage here, so it is a good idea to have your Defense stat maxed out. Also, try to max out whichever Attack stat you use.
Stay on the left side of the Ancient Gorilla as you fight. You can bounc back immediately if it hits you with a big attack that knocks you back.
You may have to defeat the Ancient Gorilla several times, but eventually, it will drop the Haki and you can start to master it.
Looking for more on Roblox Pixel Piece? Check out How to get the Clown Nose in Pixel Piece – Roblox and Pixel Piece Map Guide & Quest Locations – Roblox here at Pro Game Guides!