Blox Fruits is one of the biggest bandit-beater experiences on Roblox, which draws inspiration from the popular One Piece manga series. Players take on the role of a pirate, or a marine, and set sail to explore the seas, defeating bandits, and collecting powerful weapons and fruits to enhance their abilities. There are also materials players can collect to improve the attributes of their desired weapon. One such material is scrap metal. Read on to find out how you can quickly get scrap metal in Blox Fruits.
How to farm scrap metal in Blox Fruits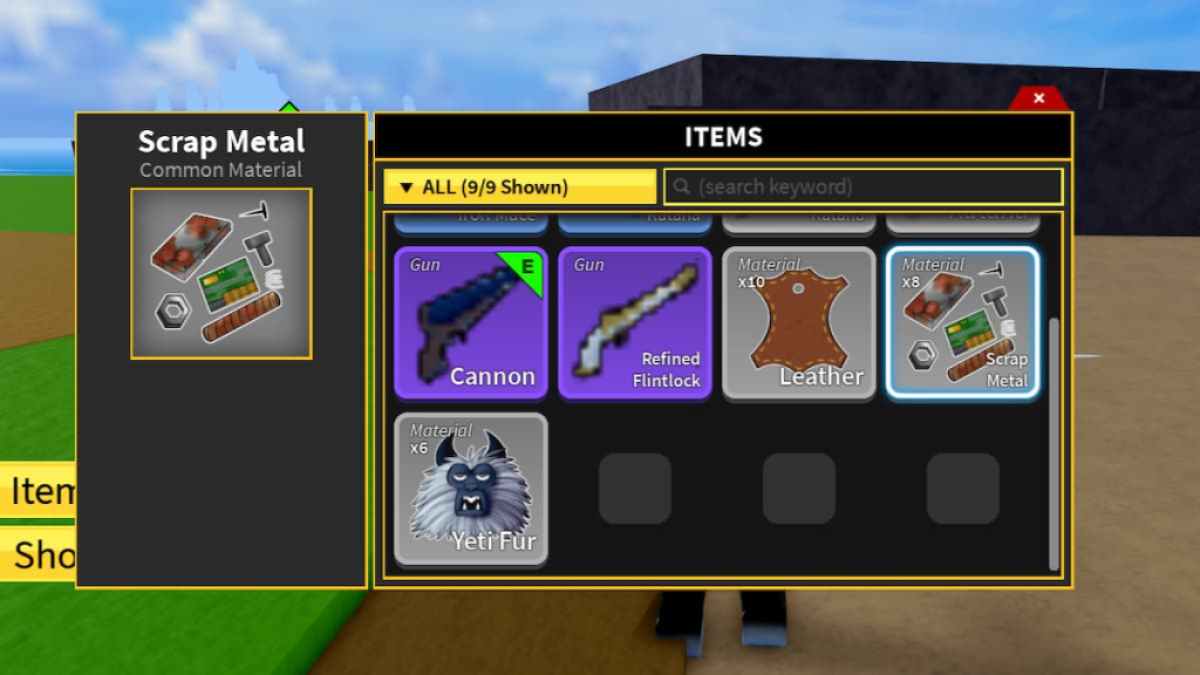 Scrap metal in Blox Fruits is an upgrade material that can be used to enhance the damage output of certain weapons and guns by visiting the Blacksmith. Although it is classified as a common item, it can be hard to come by. To efficiently farm scrap metal in Blox Fruits, you need to focus on defeating pirate mobs in each of the three seas.
First Sea - The Pirate Village in the First Sea is the best place to collect scrap metal. On this island, both the Pirates and the Brutes have a chance to drop scrap metal upon defeat. Pirates are level 35 enemies, while Brutes are level 45, so be sure to farm XP to meet the level requirement.
Second Sea - In the Second Sea, you can farm scrap metal by defeating Swan Pirates in the Kingdom of Rose. Swan Pirates are level 775 enemies, so be sure to level up fast by defeating lower level enemies on other islands.
Third Sea - In the Third Sea, the best way to farm scrap metal is by defeating the Jungle Pirates who can be found on Turtle Island. These are the toughest pirates in the game, and are level 1900 enemies. Owing to their high level, you have a better chance of obtaining scrap metal from them.
How to use scrap metal in Blox Fruits
Scrap metal is a material that is required to upgrade certain weapons and guns in Blox Fruits. To upgrade a weapon, or a gun, you must visit the Blacksmith that is found in the Pirate Village in the First Sea, Kingdom of Rose in the Second Sea, and Port Town in the Third Sea.
Looking to obtain one of the most fabled weapons in Blox Fruits? Check out How to get Soul Guitar in Blox Fruits, right here on Pro Game Guides.