Explore the Robloxian world of Blox Fruits, where only the most powerful warriors will survive the dangerous mobs and ruthless creatures. Blox Fruits can unlock unique elemental abilities, but swords can also mean the difference between life and death. You have the potential to become a master swordsman, which means you will need to equip the strongest swords. Here are five of the best swords in the game that will prepare you to take on enemy players or mobs with ease.
List of the Strongest Swords in Blox Fruits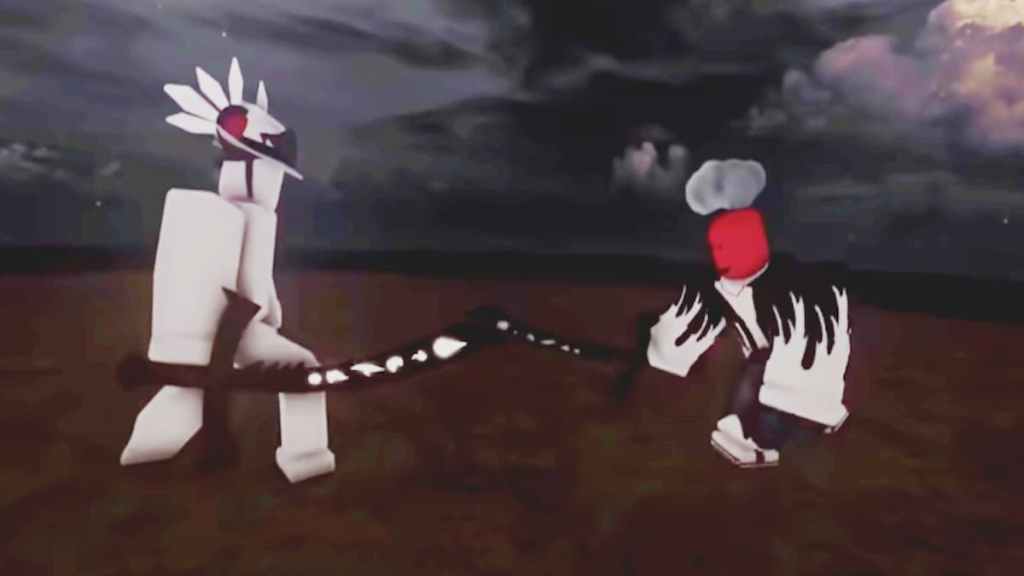 Related: Roblox Blox Fruits Codes (May 2022)
Tushita
Heavenly Lunges (Z) - 300 Mastery
Celestial Ravager (X) - 300 Mastery
Tushita is a mighty sword with abilities great for stunning and knocking enemies back. It allows for smooth mobility while attacking enemies and is great for racking up combos. You will need max level to collect it and complete the rip_indra raid.
Pole (2nd Form)
Hand of God (Z) - 150 Mastery
Electric Prison (X) - 350 Mastery
The Pole in 2nd Form is an excellent choice for more ranged attacks and utilizes electricity and some of the best stunning abilities. It deals decent damage and is easily used in combos. To use the 2nd Form Pole, you will need to get 180 mastery on the First Form Pole, fully awaken all of the Rumble fruits moves and complete a Rumble raid.
Shisui
True Quiet Rush (Z) - 150 Mastery
Focus Shot (X) - 300 Mastery
Shisui is considered one of the best swords in the game due to its quick-paced attacks, capable of hitting multiple targets at one time. It has a farther range than most other swords and a low lag rate. You can buy it from the Legendary Sword Dealer for a hefty amount of B$ 2,000,000.
Dark Blade
One Thousand Slices (Z) - 1 Mastery
Dark Air Slash (X) - 50 Mastery
The Dark Blade is one of the few Mythic swords in the game, proving one the best. It takes a little bit of finesse and practice to time the attacks correctly, but it's capable of dealing a mighty punch. It can also be upgraded to an enchanted version. The Dark Blade is a little more difficult to obtain. You must either buy the gamepass for R$ 1200 or try your luck defeating Mihawk or rip_indra to collect it by a slim chance.
Canvander
Piercing Dash (Z) - 150 Mastery
Scattering Gust (X) - 300 Mastery
Canvander is an excellent weapon for grinding enemies and levels due to its ranged attacks, allowing you to stand at a distance while dealing damage. It drops purple and white flowers with its abilities and has great dashes that help make a quick escape if needed. You have a chance of collecting this sword by defeating the Beautiful Pirate boss, which means you will want to be at a higher level.
These are just a few of the most powerful swords you can use in Blox Fruits, but there are various other types of weapons out there with unique abilities to discover. Comment below what you believe is the strongest sword and your favorites!
Looking for more Pro Game Guides Roblox Blox Fruit content? Check out our guides on How to get Death Step fighting style in Roblox Blox Fruits or How to store fruit in Roblox Blox Fruits!