Sparks Kilowatt has left us some treasure in Banana Eats during Week 3 of Metaverse Champions. Find out how to get Sparks Kilowatt's Secret Package (available April 28 to May 7) below.
How To Get Sparks Kilowatt's Secret Package in Banana Eats
Banana Eats is a game that's like other asymmetrical hide-n-seek games where one player hunts down other players on the map to eliminate them. To complete this challenge and get Sparks Kilowatt's Secret Package, you need to survive a round and collect pink bananas.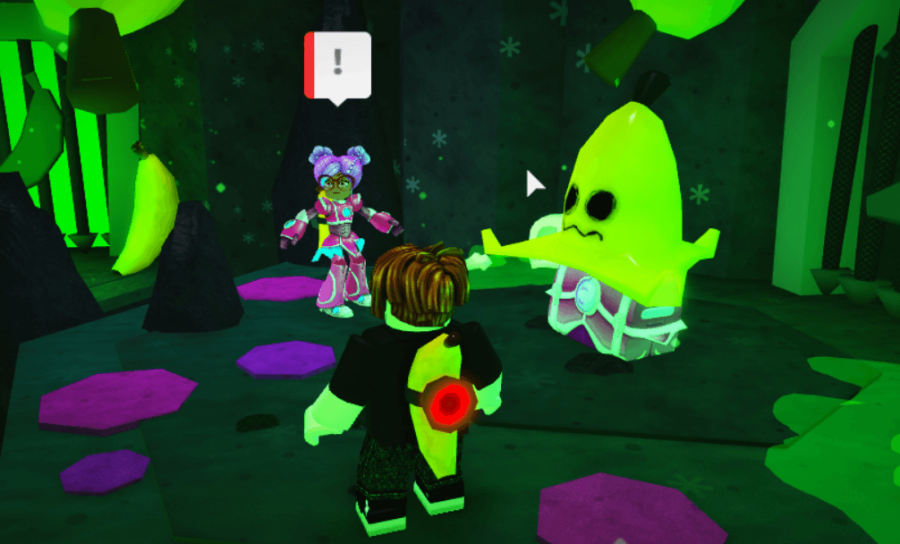 When you first enter the match, you'll see Sparks in the spawn area. Speak to her to receive the task to collect seven pink bananas on a map. For us, this part was glitched, and Sparks said nothing when we approached her. If the same thing happens to you, don't worry, you can still complete the quest and receive the Secret Package.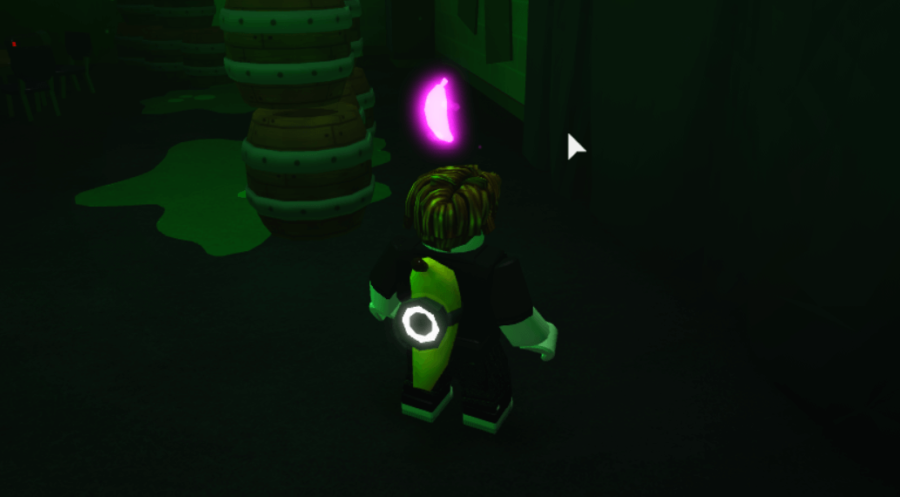 Related: All Roblox Metaverse Champions | Weekly Locations, Games & Rewards
Join any match to begin your search. If you're the banana, you can't complete this quest until you're a runner in the next round. If you're a runner, simply explore the map to find the pink bananas. Unfortunately, they don't have set spawn points, so you'll have to look for them. However, they are bright and easy to spot (see the image above).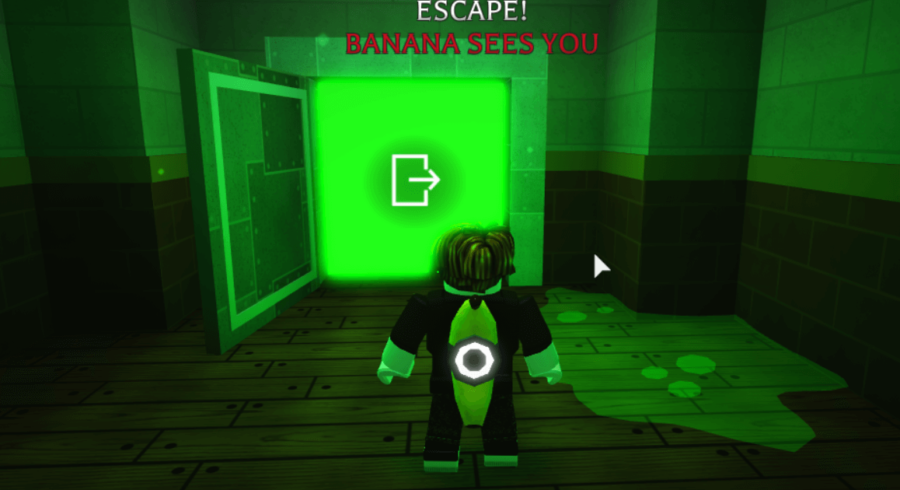 On the left side of the screen, you'll see how many bananas you've collected. Once you reach seven bananas, your only goal is to escape. If you collect the bananas but don't escape, the quest is not marked as complete. The image above shows you what the door looks like where you can escape.
After you have escaped with the seven pink bananas, the quest is complete. Approach Sparks again in the lobby to receive your reward! You'll be given a badge in-game and Sparks Kilowatt's Secret Package will now be in your Roblox inventory.
For all Metaverse Champions Mission Guides, be sure to check back with Pro Game Guides. If you're looking for codes for other games, we have a ton of them in our Roblox Game Codes post! You can also get a bunch of free stuff via our Roblox Promo Codes page.