The second Christmas update of the 2021 holiday season has officially been released to Wacky Wizards as of Dec. 8, and with it has come a new quest, ingredient, and potions! To find out how to get your hands on this sweet but feisty, Gingerbread ingredient, continue reading below!
Explode the Gingerbread House
Upon loading up Wacky Wizards for the first time after the XMAS 2 update, you will be greeted with a mysterious pop-up that asks you to explore the strange new house that has appeared in the desert. This house, made of gingerbread, frosting, and gumdrops, can be found in a small cave located to the right of the desert area.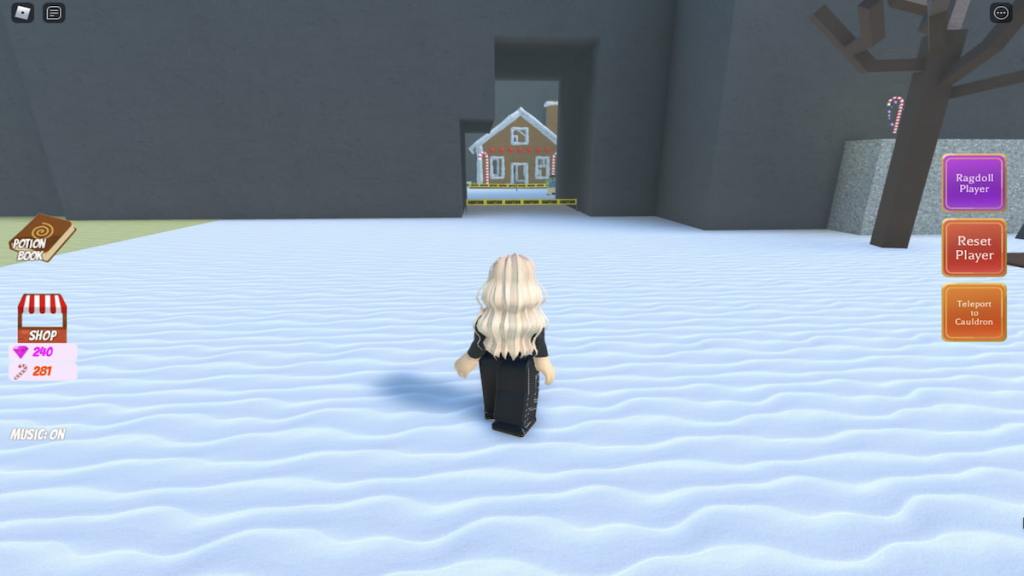 Inside of this cave, you'll see caution tape surrounding the Gingerbread House and a wooden sign that reads Marked for Demolition. To help expedite this explosive process, teleport back to your cauldron, grab your Dynamite ingredient, return to the house, and enter it.
Scattered around the house's walls are silhouettes of dynamite—this is where your Dynamite ingredient needs to go. Continue teleporting to your cauldron and grabbing Dynamite ingredients until every silhouette in the house has been filled.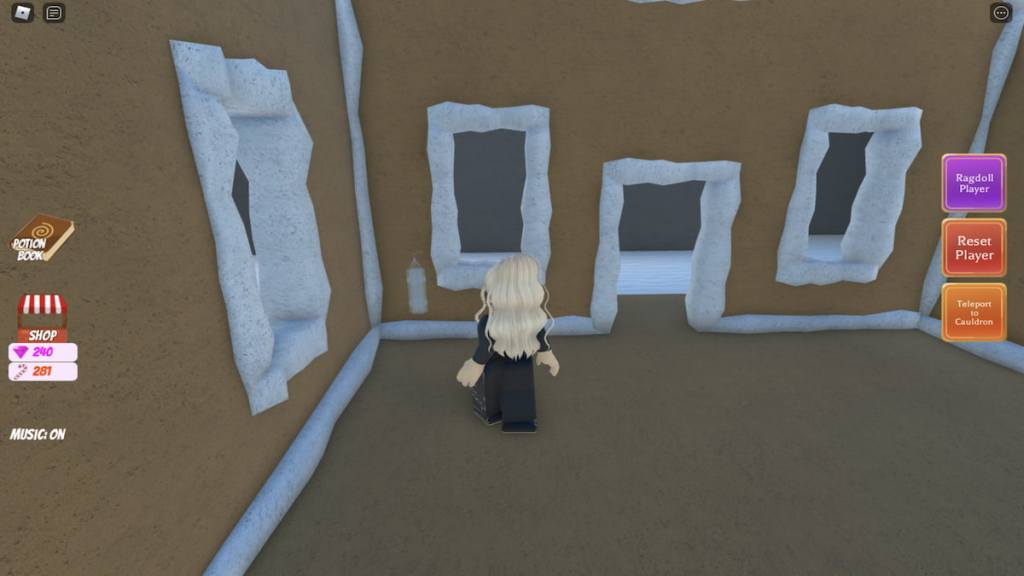 Once you've filled every silhouette, return to your cauldron and create an explosive potion. To do this, throw one Dynamite into your cauldron and press Spawn. After creating this potion, return to the house and look for the explosion icon in front of the fireplace.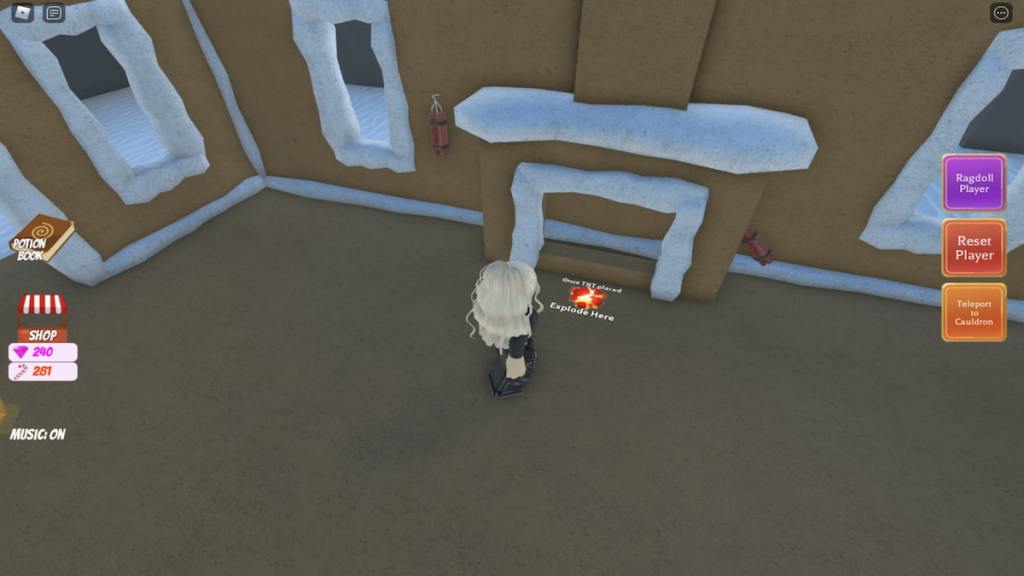 Related: All potions and recipes in Wacky Wizards | Roblox Wacky Wizards Full Potions List
Stand on this icon and drink your explosive potion—after a few seconds, your avatar should combust and knock down the Gingerbread House in the process. After your character has reset, return to the house. It should either be broken apart or fully missing, as pictured below.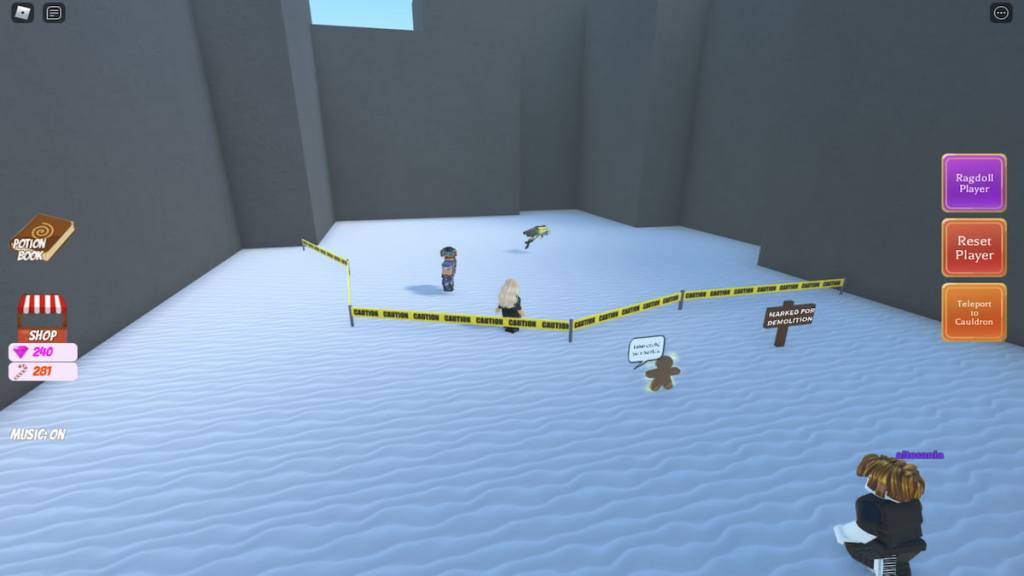 In front of the now-destroyed house will be a small, sad gingerbread man—this is, unfortunately, your new Gingerbread Man ingredient. Pick it up, teleport to your cauldron, and throw it inside to add it to your ingredient table!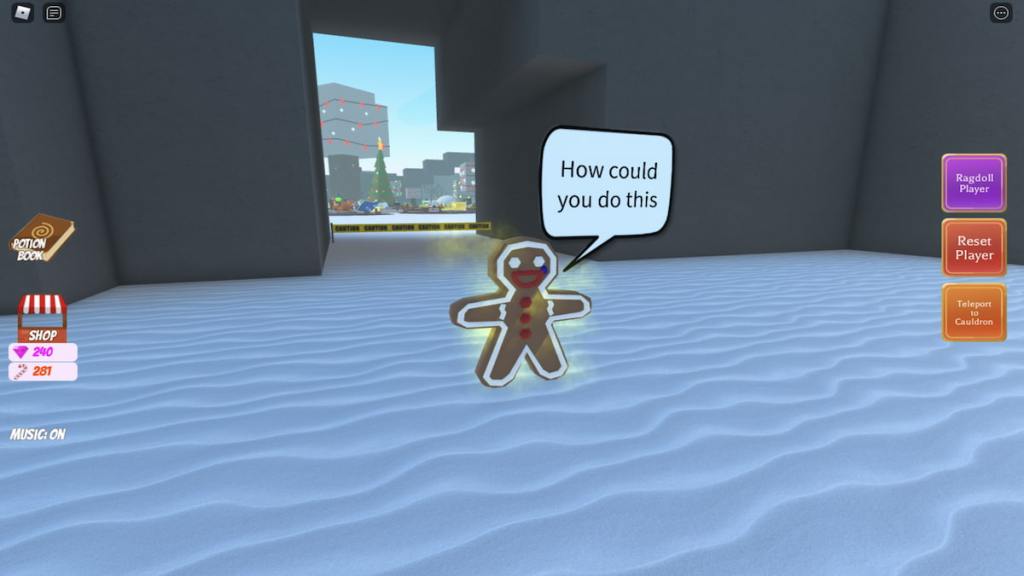 Gingerbread Man potion
Upon tossing the Gingerbread Man into your cauldron and pressing spawn, you will be given the base potion for this ingredient—the Santa potion!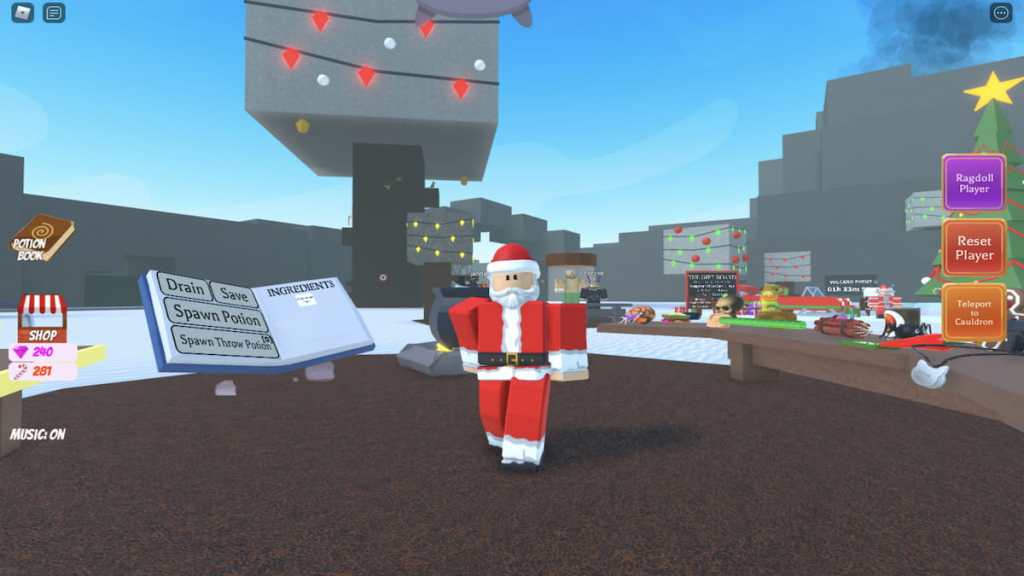 Looking for more Wacky Wizards content? Check out our recent guides on how to get all of the items in the first XMAS update or how to get the Cooked Turkey ingredient in Roblox Wacky Wizards!