In Roblox Be A Parkour Ninja, your skills are what reward you. As a ninja, you use parkour to move around the map and kill enemies in a high-paced, free-for-all brawler. While in combat, you can also perform a variety of moves, like double jumps, dashes, and even leave a clone of yourself in combat to make a fool out of unsuspecting enemies.
The main goal in the game is to achieve a high average Killstreak in order to flex your skills on the leaderboard and receive some cool weapon skins. The very first skin you can unlock is the Green Sword, also known as the Grass Skin Katana. However, you will need to achieve a high average killsteak to unlock this skin. Here's how you can get the Green Sword in Roblox Be A Parkour Ninja easily.
How to unlock the Grass Skin Katana in Roblox Be A Parkour Ninja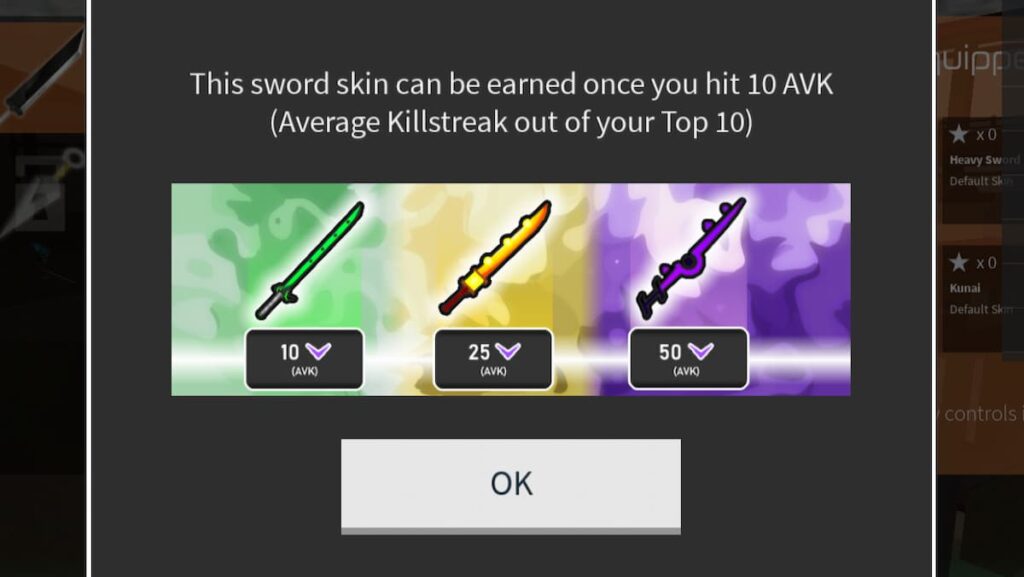 In order to unlock the Grass Skin Katana in Roblox Be A Parkour Ninja, players will need to amass an Average Killstreak of 10.0. This implies that you will need to stack a minimum of 10 kills without dying for at least 10 matches in a row. Keep in mind: if you die before getting 10 kills in a row, your Average Killstreak number will go down. The Grass Skin Katana does not have any special attributes, other than the bright green color on its exterior. If you manage to get an Average Killstreak of 25.0 and 50.0, respectively, you will unlock the Yellow Katana and the Purple Katana.
How to increase Average Killstreak in Roblox Be A Parkour Ninja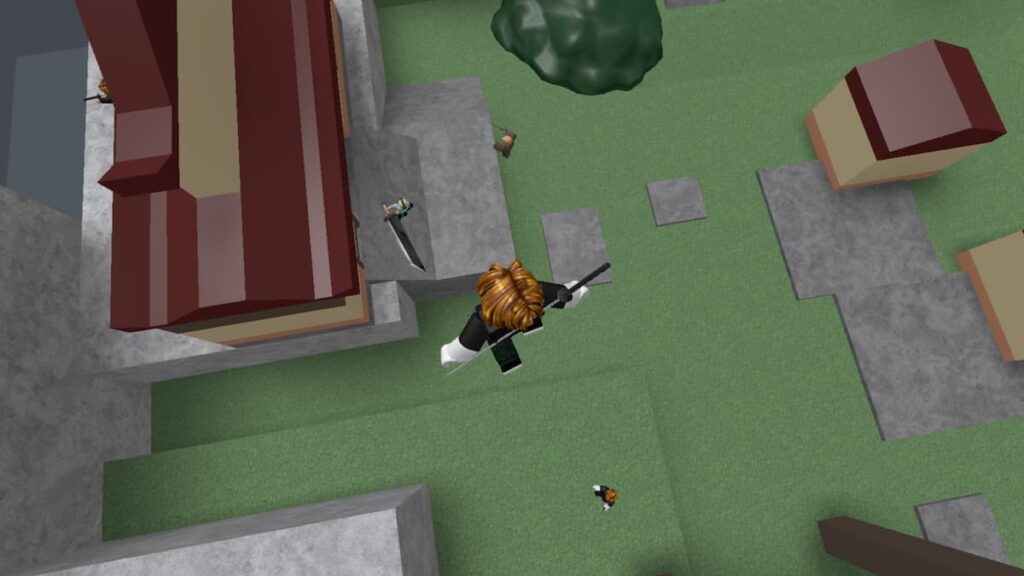 Bumping up your Average Killstreak comes down to purely your own gameplay skills. The only way to increase your Average Killstreak is to maintain a high number of kills in a row without dying for multiple matches. This may seem like an uphill task for newer players, but it's nothing that a little practice can't help. Follow the following tips and tricks to increase your Average Killstreak in Roblox Be A Parkour Ninja:
Keep moving - A moving target is a hard target. The more you move, the harder it will be for the opponents to catch up to you and hit you with throwables. Simply keep jumping up walls, running, and dashing to keep your enemy at a safe distance from you.
Use Kunais - Kunais are great for pushing up your Average Killstreak, as they allow you to constantly dish out projectile damage without hampering movement. Simply equip your kunais and aim it at your targets while constantly spamming the parkour functions.
Create clones - One of the best ways to confuse enemies into hitting thin air is to create a clone of yourself. Simple press the clone button and dash in a certain direction to leave a dummy of yourself behind. Enemies will get confused and may try to hit the dummy, leaving them vulnerable to damage from your end.
Heal up - When you take damage from enemies and get low on health, don't keep fighting. Instead, climb up on one of the tallest trees you can find, take cover in the foliage, and use your medicine to heal yourself. This will ensure you keep your Killstreak safe and going.
Looking for some cool new ninja game to play in Roblox? Check out the Best Elements in Roblox Ninja Legends, here on Pro Game Guides.