Heavy-metal band Metallica has joined the Roblox Metaverse and brought a handful of free avatar items along with it. These items, all four of them, can be obtained in different experiences by completing different tasks, and are only available for an exceptionally limited time—three days! One of these items, the Metallica Logo Shades, is found in the popular FFA experience Survive the Killer, and is detailed in the brief guide below.
How to get the Metallica Logo Shades in Survive the Killer
To earn the Metallica Logo Shades, we need to play a round of Survive the Killer as a survivor, find and collect one of the Metallica albums that's been hidden somewhere on the map, escape the killer and complete the round while still holding the album, and then take it to the Metallica stage that's in the main lobby.
When a round begins (assuming you're a survivor), a Metallica album will spawn somewhere on the map. Approach this album and press E to pick it up.
With the album in hand, find a hiding place or run around so you're out of sight from the killer. We chose to hide in one place and luckily were never found!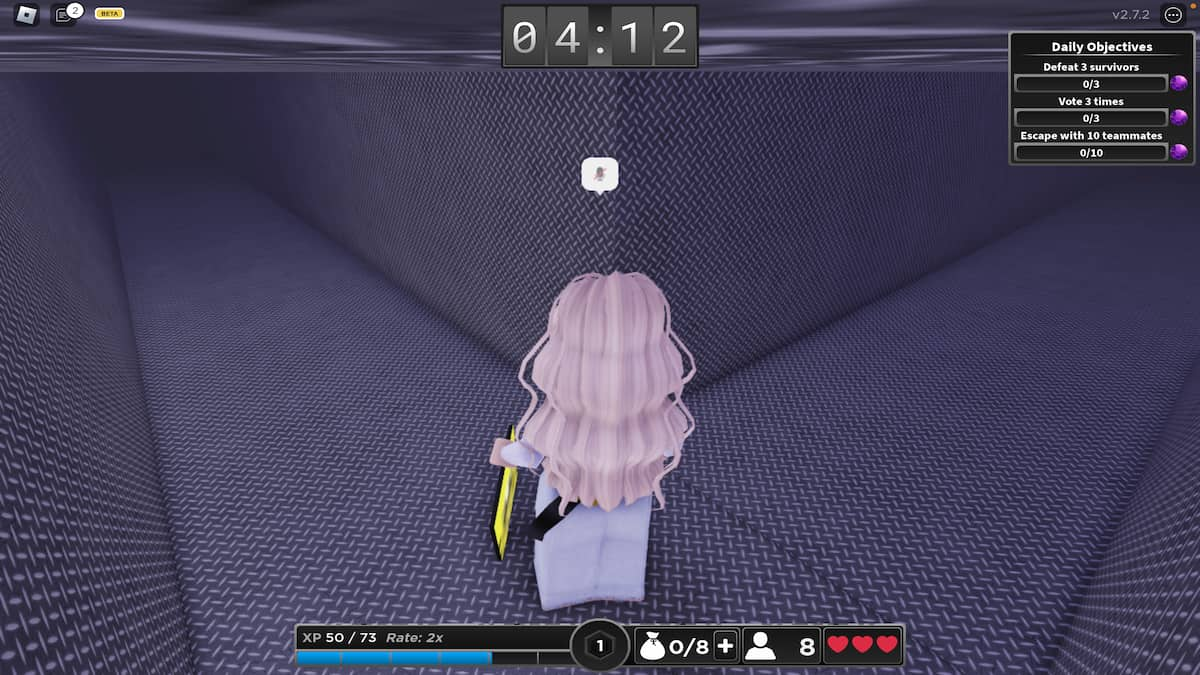 Related: How to get the Metallica Band T-Shirt in FRONTLINES – Roblox
After four minutes, the exits will open and you'll be able to make your great escape—run as fast as you can to them!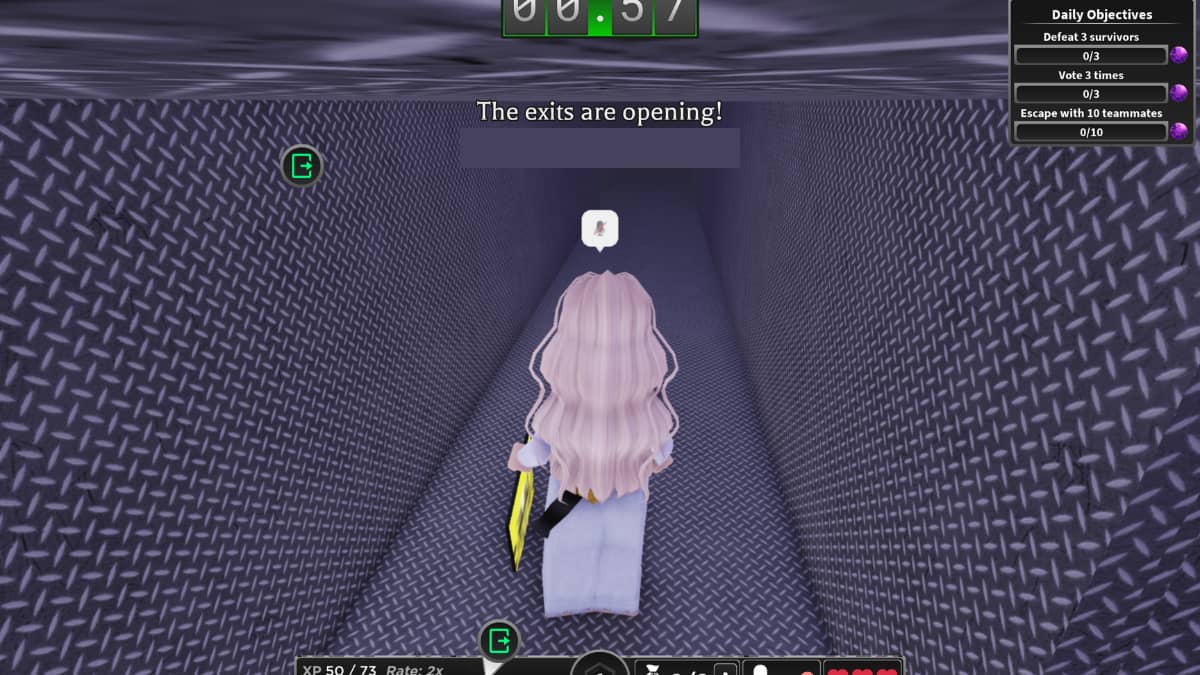 If you're able to escape without being caught/killed, you're in the clear! Now simply take the album to the stage and you will automatically unlock the Metallica Logo Shades item.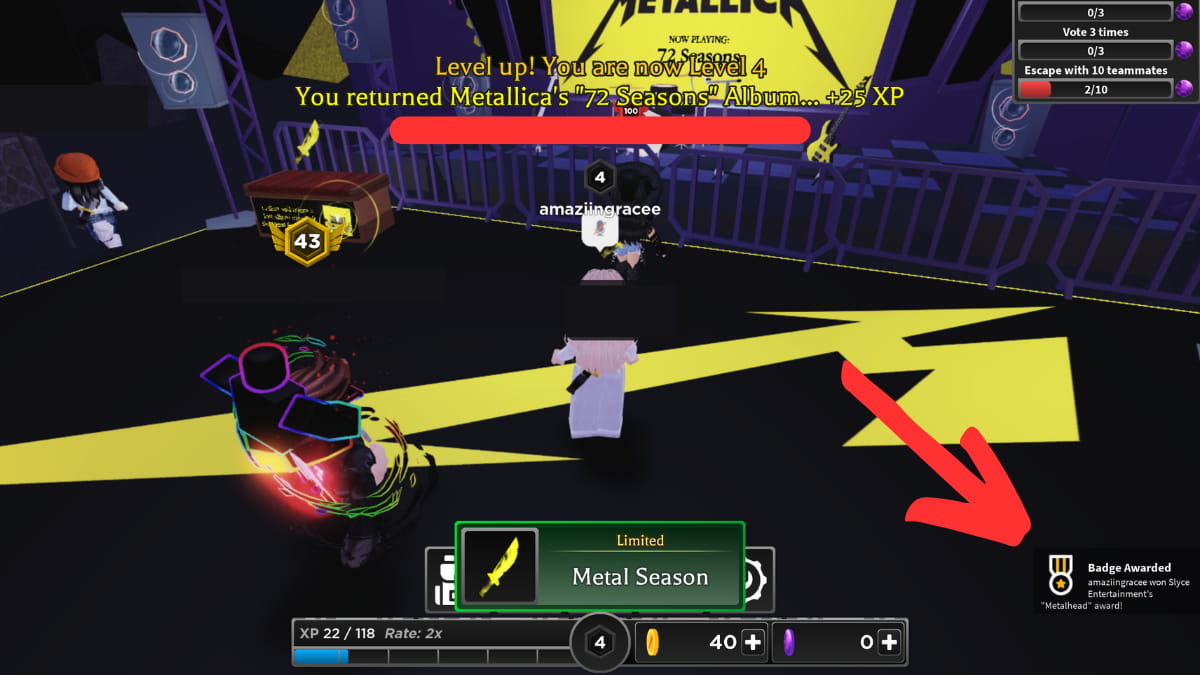 End
If you're interested in earning this item, be sure to do so sooner rather than later, as it will disappear on April 16, 2023, along with all of the other Metallica merch!
Looking for more Roblox content, including free items? Check out our recent guides on How to get all free items in Solarpunk Simulator – Roblox or How to get all free items in Sunsilk Hair Care Lab Tycoon – Roblox here on Pro Game Guides!