Basketball is back, baby! One of Roblox's most popular sports-themed experiences, NIKELAND, has added yet another free avatar item for players to collect—the Nike Basketball Head. To learn more about how to obtain this item, continue reading below. Or, if you're looking for even more free items, check out our complete Roblox Promo Codes List!
How to unlock the Nike Basketball Head in Nikeland
To earn the free Nike Basketball Head UGC item, players must earn 14,000 XP inside of the NIKELAND experience while playing any of the basketball minigames. To do this, head to the basketball-themed map area by pressing the Menu button and using the experience's fast travel feature.
Once here, you can participate in various minigames, including 1v1, 2v2, 3v3, and Dunk Contest.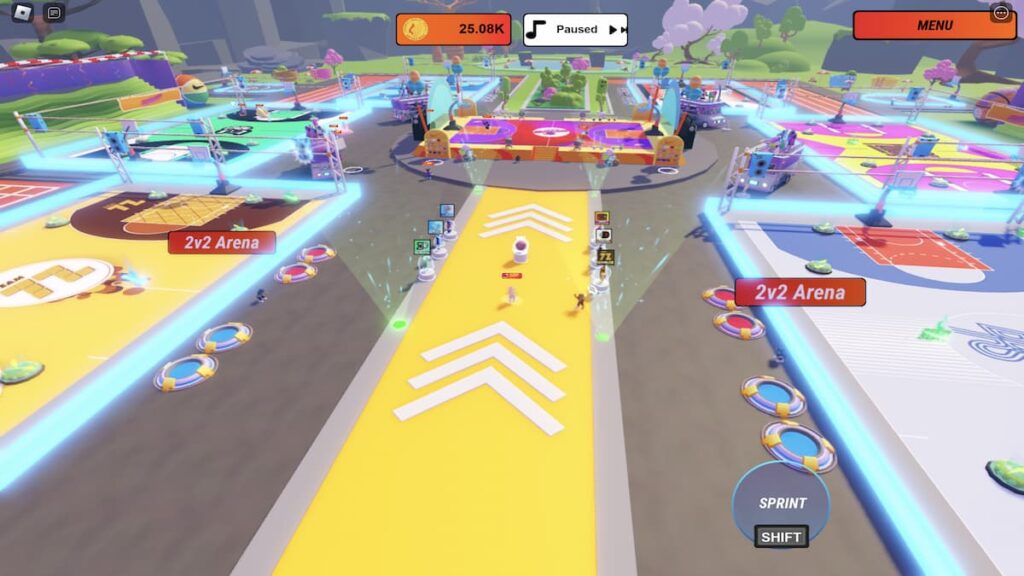 Unfortunately, the player vs. player minigames rarely have people at them, so you'll likely have to play the Dunk Contest to earn XP. That's ok, though! In our opinion, the Dunk Contest is the easiest minigame of them all to grind for XP.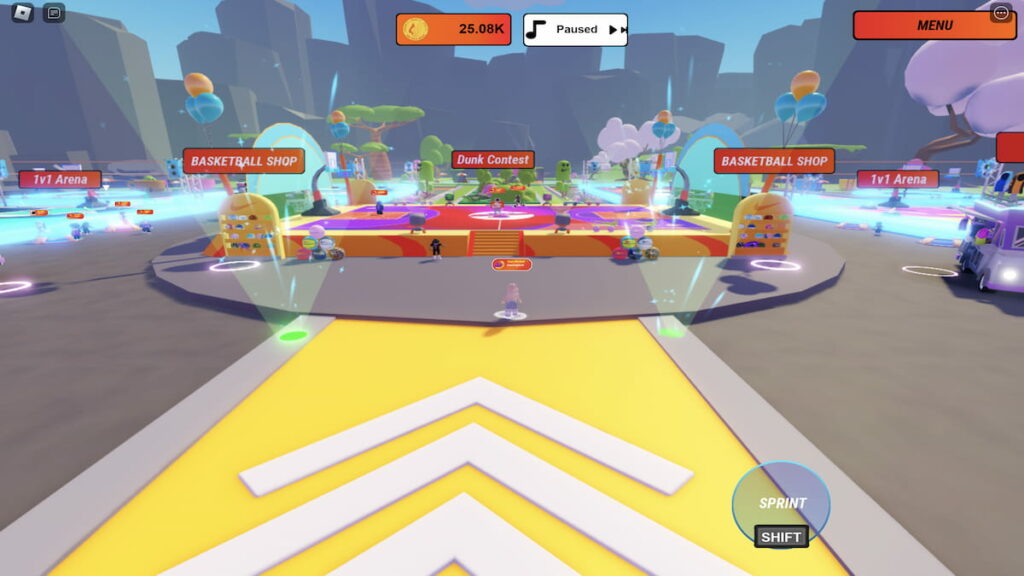 To earn XP quickly in this minigame, you'll need to make as many dunks as possible in under one minute. We'd suggest looking for and shooting from the green Bonus Points circles around the court to do this. Once inside one of these circles, click your left mouse button to line up your shot, and then click it again to shoot. To dunk, the cursor that moves across the bar must be in the green section when you click.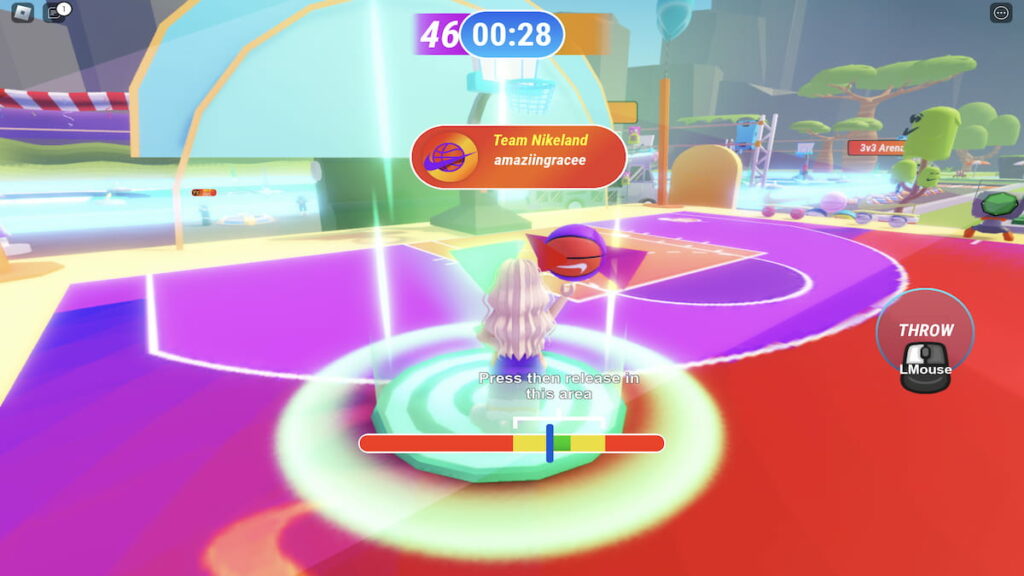 Related: How to get all free items in Festival Tycoon – Roblox The Chainsmokers Concert Event
You can also perform a super-charged dunk by stepping on the orange circle in the middle of the court and rapidly clicking your left mouse button.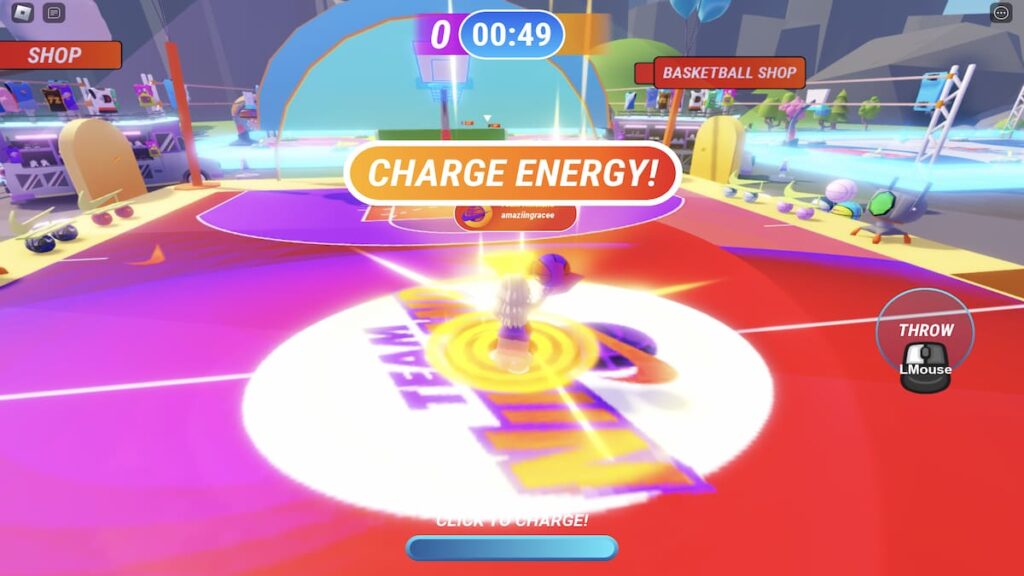 We'd recommend skipping out on these super-charged dunks, however, as they only award half as many points as the bonus-point dunks do—it's best to just run from Bonus Points circle to Bonus Points circle and shoot as many of those dunks as you can!
Each time that you finish a round of the Dunk Contest, a recap menu will appear that displays how much XP you earned for that round and how much more XP you need to earn to unlock the Nike Basketball Head.
It took us around 20 to 25 minutes of non-stop grinding the Dunk Contest to earn enough XP to unlock the Nike Basketball Head. After completing our last round, we automatically earned the item and its corresponding badge.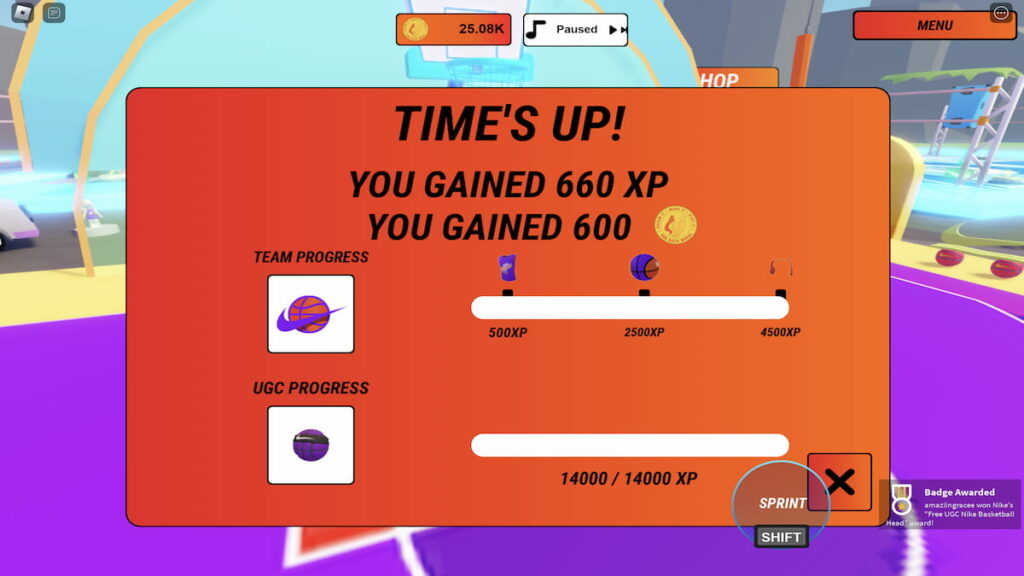 Looking for more Roblox content? Check out our recent guides on How to get all free items in Roblox NARS Color Quest or How to get all free items in Roblox Beatland here on Pro Game Guides!