First Nike, then Alo, and now Puma—the athletic brand collaborations are non-stop! Puma has just released their Puma and the Land of Games experience on Roblox and with it has come a free avatar accessory, the Puma Essentials Cap. To find out how to get your Robloxian's hands on this item, continue reading the brief guide below!
Earning the Puma Essentials Cap
All that you need to do to unlock the Puma Essentials Cap is complete a quick tutorial. That's right, it's as simple as that! To start, join the Puma and the Land of Games experience. Upon doing so, an NPC should approach you and begin explaining what Puma and the Land of Games is and how the experience works.
After a few seconds of dialogue, the first NPC will take you into the Contractor Services building to meet the next NPC, Contractor Wilson. After a bit more dialogue, Contractor Wilson will present you with a PUMA athlete contract to sign. Select the green button that says Click to sign to sign this contract.
Related: Roblox Promo Codes List (May 2022) – Free Clothes & Items!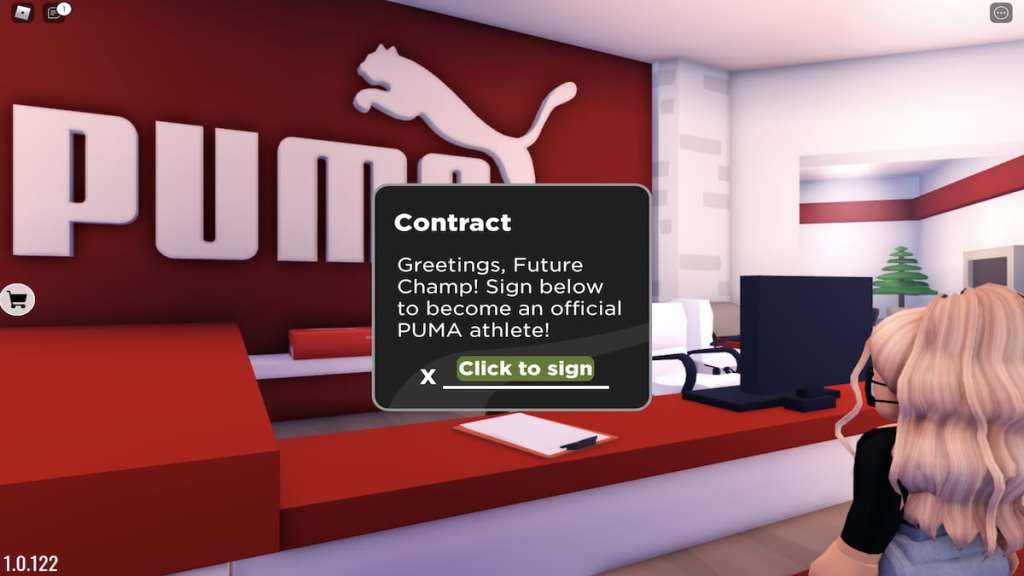 Once you've signed the contract and listened to the rest of Contractor Wilson's dialogue, the Puma Essentials Cap badge should appear in the bottom right-hand corner of your screen. Upon earning this bade, you will have unlocked the corresponding Puma Essentials Cap avatar item!
It's unknown at the time of this article's publication if more free, Puma-themed avatar items will be added to this experience, but we will update this article accordingly if there are!
What is Puma and the Land of Games?
Players who enter Puma and the Land of Games can play various minigames including soccer, dodgeball, and escape the bull, challenge their friends in races, collect unique pieces of layered clothing, adopt adorable Puma sidekicks, and much more! If you're a fan of Subway Surfers, Super Striker League, and Nikeland, this experience is for you!
Looking for more Roblox content? Check out our recent guides on How to get all free avatar items in Roblox Samsung Superstar Galaxy or How to get the PhotoSynthesizer Wings in Roblox Insomniac World Party!