After a calm January, Roblox has opened the flood gates with back-to-back events in February! Released on Feb. 9, 2022, Alo Sanctuary is a relaxing, yoga-focused experience that allows players to explore a tranquil map, participate in yoga classes using various collectible poses, and even earn a handful of exclusive free items! For a closer look at these items, and a rundown on how to unlock them, continue reading below!
Alo Sanctuary free items
The bullet points below briefly list every free item that was ever available inside of Alo Sanctuary. For a more detailed look at these items, continue reading past this list.
Collecting yoga mats from the Alo Store
This task is truly as easy as it sounds. Once you've spawned into Alo Sanctuary, walk forward until you see the Alo Store.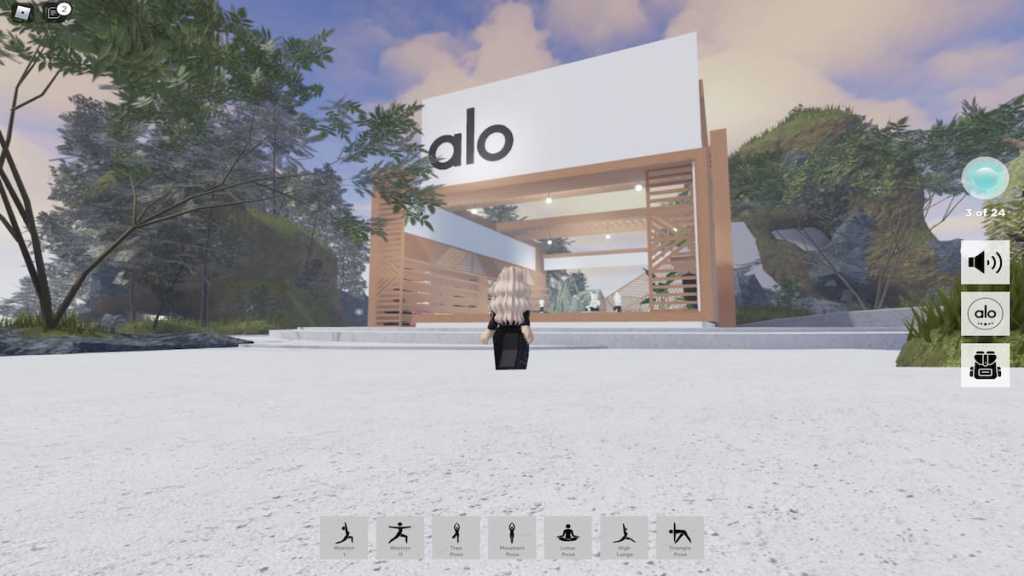 Directly in front of the store's front door, you should see a shelf full of colorful yoga mats—walk up to each of these mats and press E to collect them. As the experience alerts you, all five of these mats will appear in your avatar's inventory within a few hours of collecting them.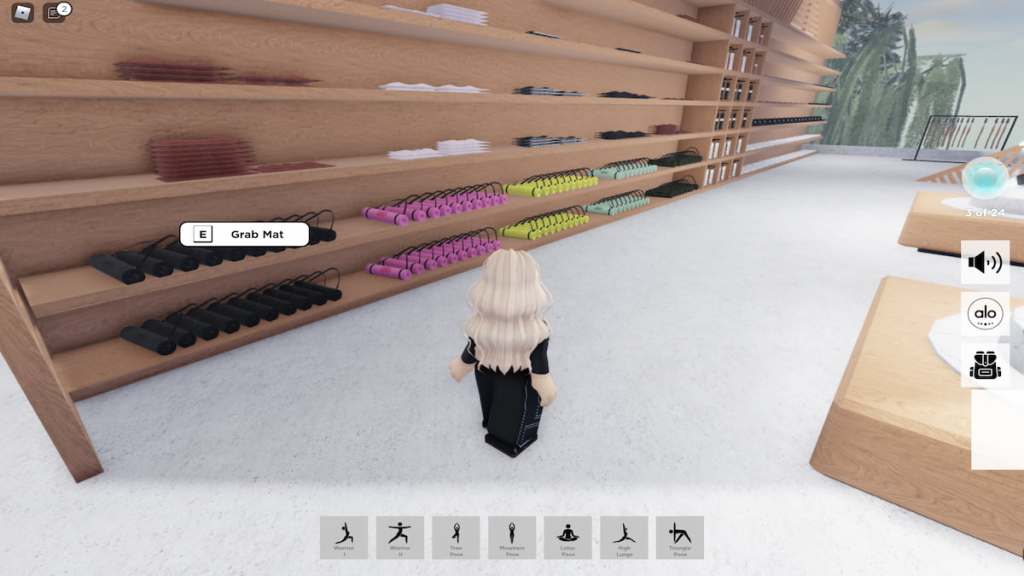 Related: Roblox Promo Codes List (February 2022) – Free Clothes & Items!
Meditating
Now that your Robloxian is carrying the yoga mat of their choosing, it's time to put it to use. In order to collect the Renown Crewneck Pullover, Goddess Leggings + Throwback Socks + Alo Tank, and G.O.A.T. Jacket, you'll need to visit the Mediation Hall once a day for seven days straight. This hall is located to the right of the Alo Store.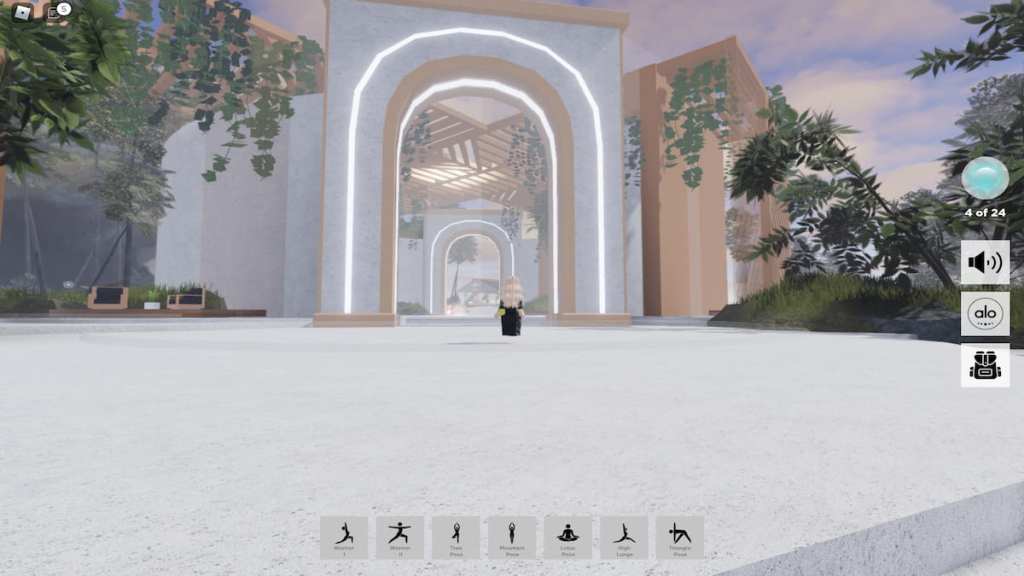 To begin meditating, walk through the large archway and approach the platform surrounded by water. Once you've stepped onto the platform, you should see an interaction button appear that says Begin Meditation—press E to do so.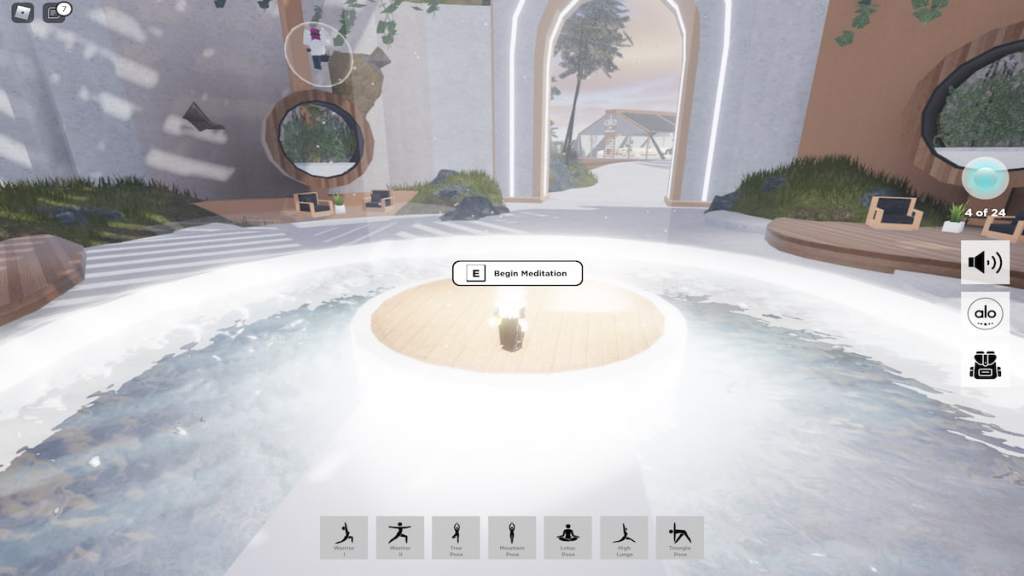 After pressing E, a menu will appear that asks how long you'd like to meditate and which position you'd like to meditate in. For a quick session, select one minute. If you'd prefer a longer session, choose one of the two longer durations. Once you're ready, select Begin.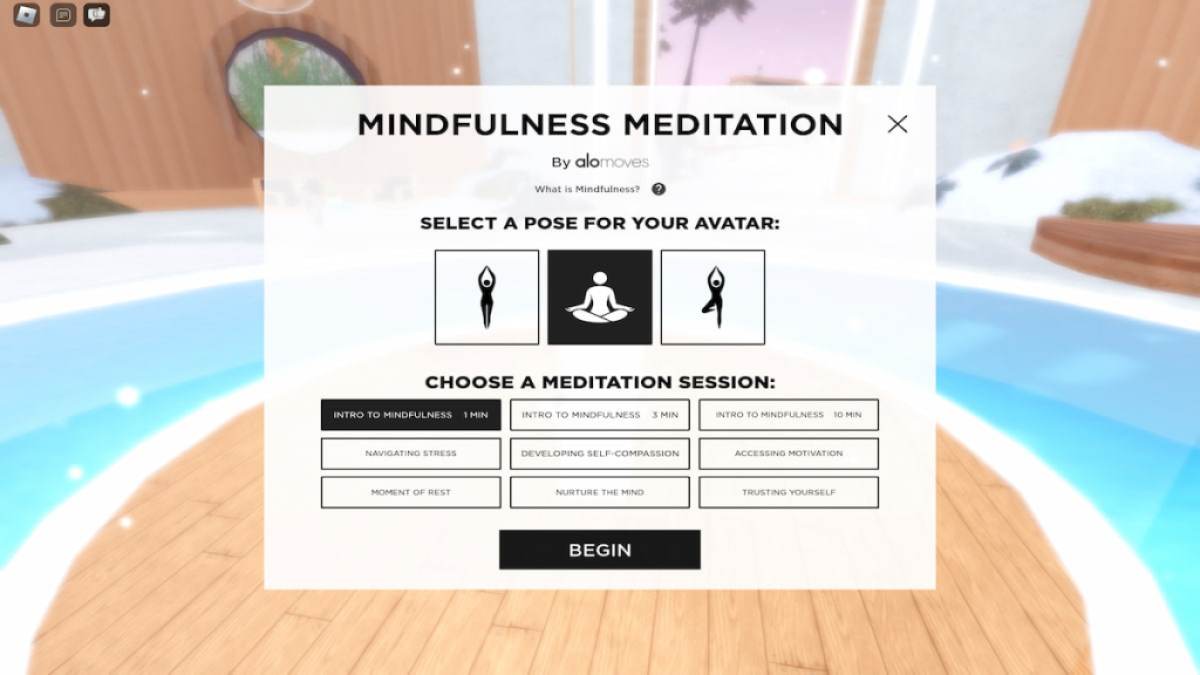 Depending on which duration you chose, a one minute, three minute, or 10 minute video will play that walks you through a meditation session. After this video is completed, click the alo button on the right side of your screen to check your Mindfulness Days progress. Every day that you meditate, the black, circular outline will move to the right, signaling which day you're currently on and which ones you're working towards.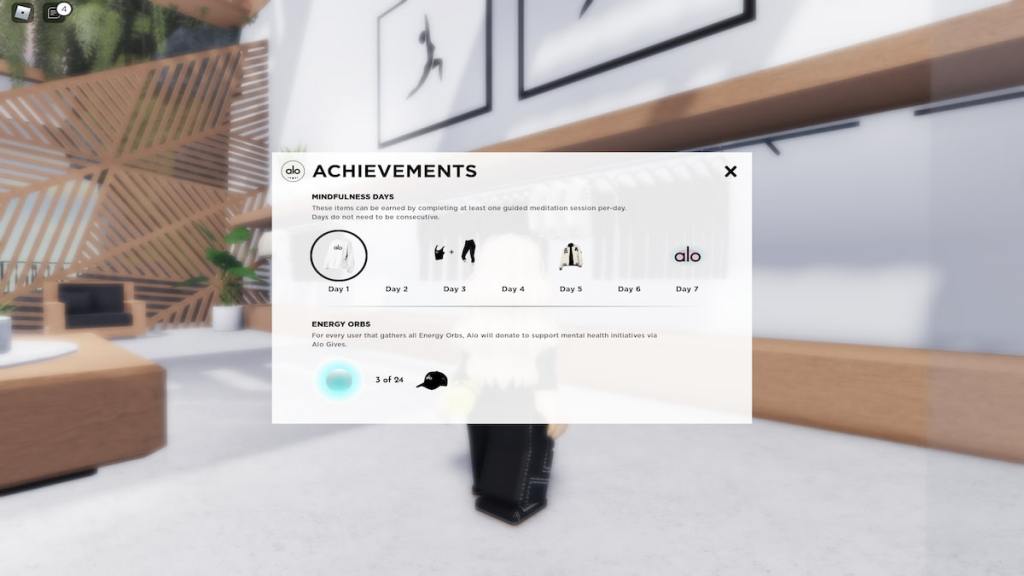 Each time that the outline circles a new item, that item will be added to your avatar inventory!
Collecting Energy Orbs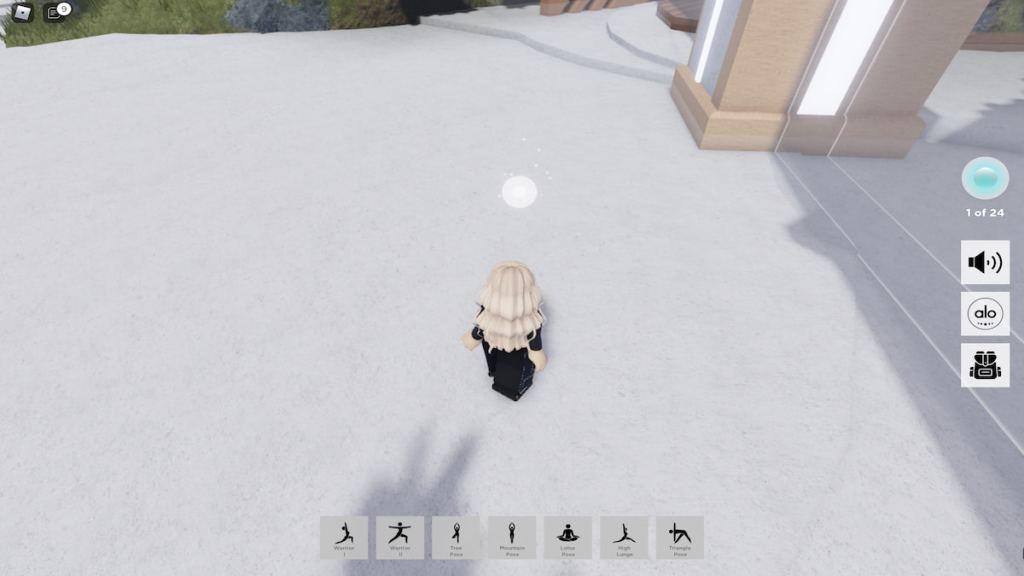 Scattered around the Alo Sanctuary map are 24 Energy Orbs—in order to unlock the District Trucker Hat avatar item, you'll need to collect all 24 of these. To do this, explore every corner of the map, keeping an eye out for glowing, white orbs. Once you've collected all 24, you will receive the District Trucker Hat badge and its corresponding item.
An added bonus that comes with completing this quest, for every user that finds all 24 Energy Orbs, Alo plans to donate to support mental health initiatives via Alo Gives.
Collecting Emerald Orbs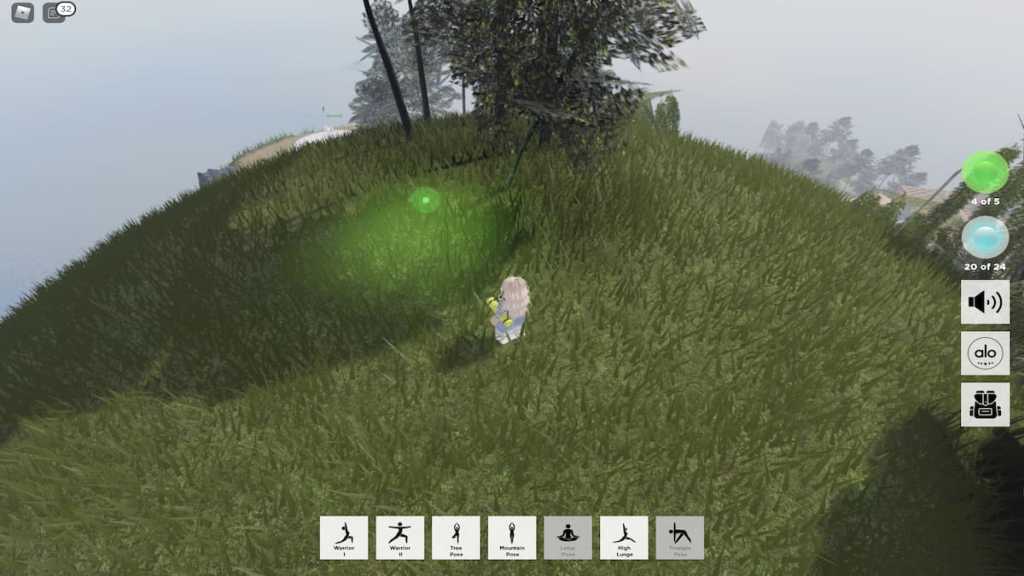 In order to unlock the Green Emerald Gold Rush Puffer, players will need to collect all five of the Emerald Energy Orbs spread across the Alo Sanctuary Map. These orbs, unlike the standard orbs, are located in the same places for every player, so you should be able to find them in no time after reading our guide!
I completed everything, where are my items?
If you follow this guide, completing all of the steps above, and don't immediately see your rewards, don't be discouraged! Event badges and their corresponding items can take hours, days, or even weeks to appear in player inventories, so it's likely not a "you" issue, but rather, a glitch in Roblox's process. These items should appear in your avatar inventory within the next week, if not sooner.
Looking for more free Roblox content? Check out our recent guides on how to get all free items in Roblox NFL Tycoon or how to get all free items in the Roblox Brits VIP Party event!