Slingshot your way into Wacky Wizards and collect this stretchy ingredient before it's too late! For a detailed guide on how to find the Rubber Band ingredient and a breakdown of all of the potions that can be made with it, continue reading below. Or, if you're looking for even more Wacky Wizards potions and recipes, check out our complete potion list!
How to unlock the Rubber Band ingredient in Wacky Wizards
Once you've spawned into Wacky Wizards, head toward the desert area of the map. If you find yourself turned around, recall where we collected the Egyptian Head and Nomer's Head ingredients.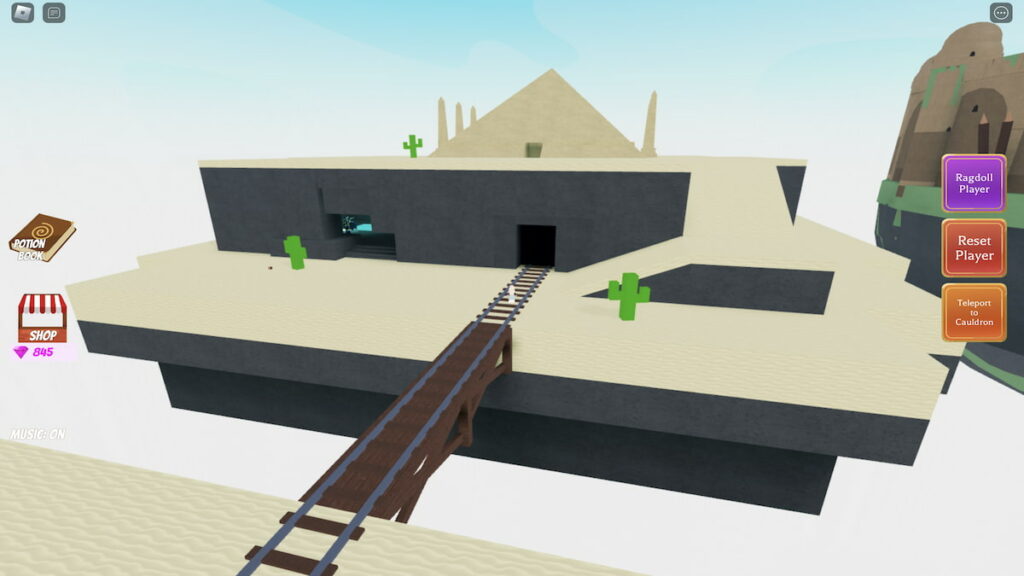 Once you've made it to the desert, climb the sandy ramp that leads up to the large pyramid. In front of this pyramid should be a single cactus.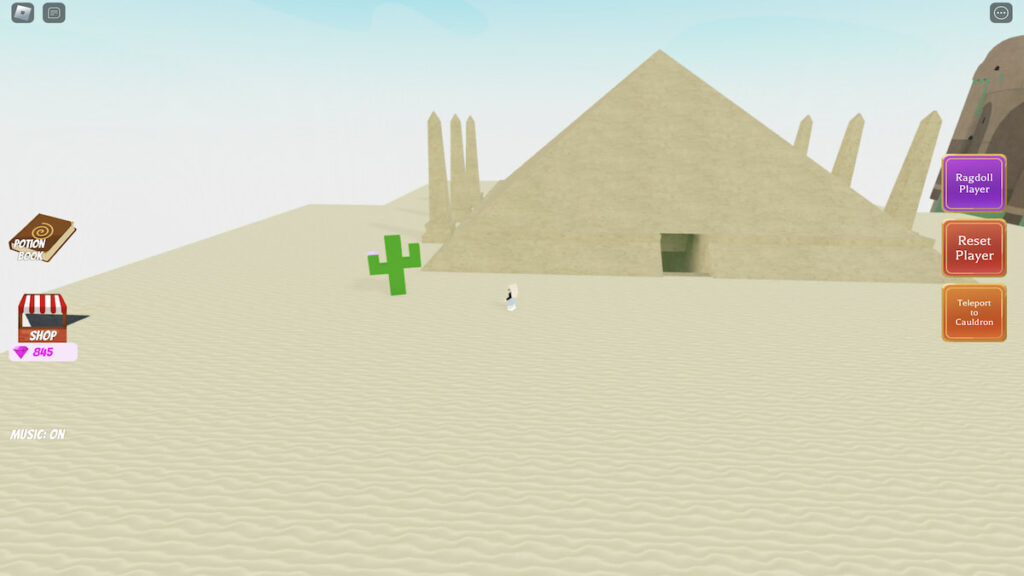 Approach this cactus and keep your eye out for a purple glow—on one of the cactus's arms should be the Rubber Band ingredient!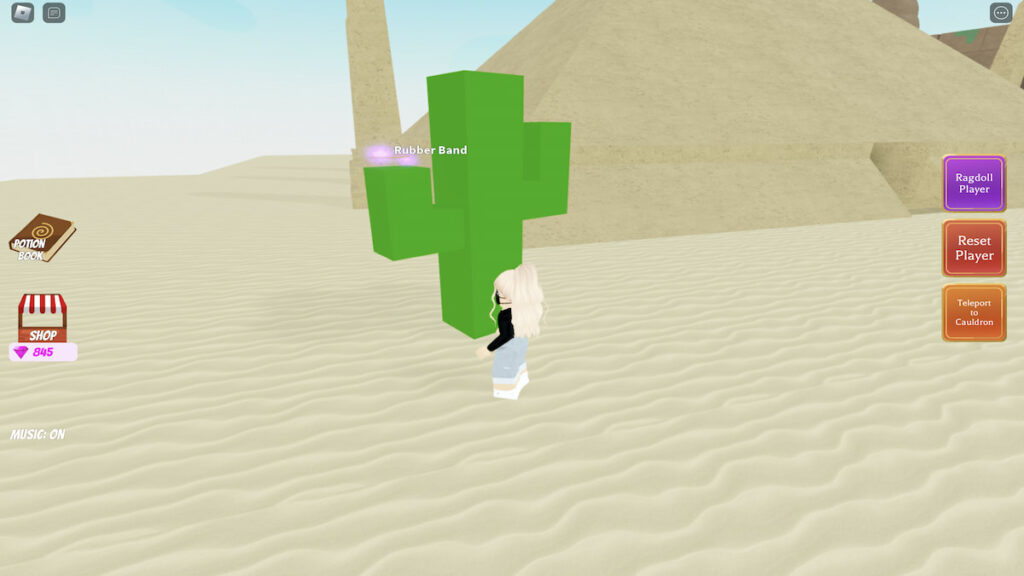 To add the Rubber Band to your collection, simply click on it, teleport back to your cauldron, toss the ingredient inside, and press the Spawn button to begin brewing. After just a few seconds, the Yeet potion should appear. Upon drinking this potion, your Robloxian will be yeeted into the air!
Related: How to get the Tumble Weed ingredient in Roblox Wacky Wizards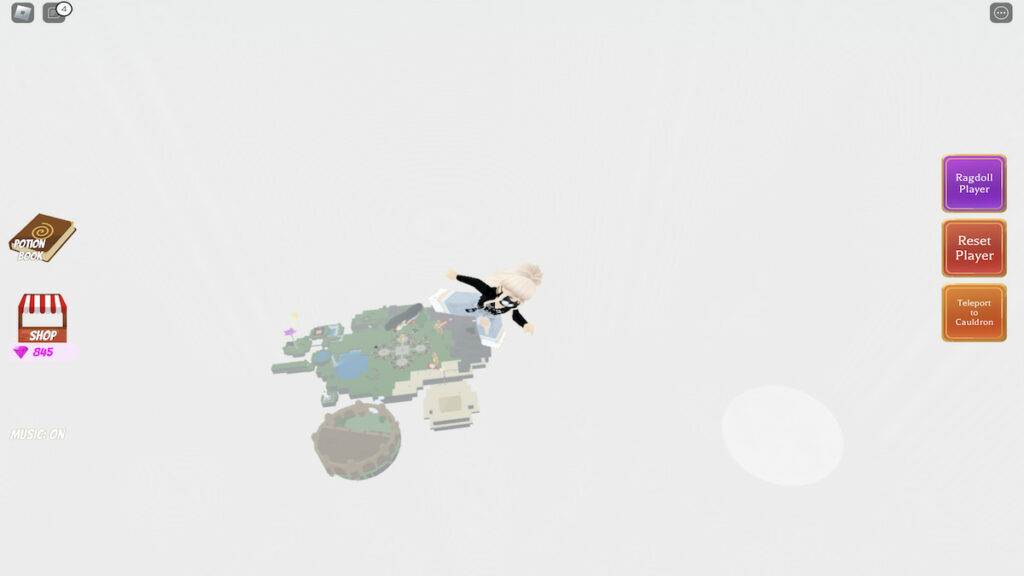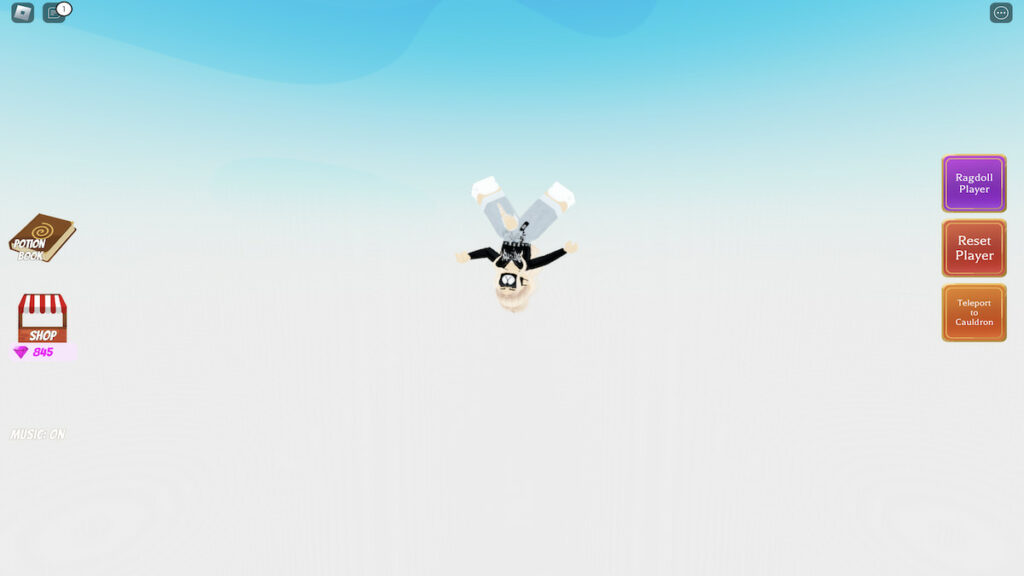 Rubber Band potion list
The list below features all of the currently known Rubber Band potions.
| | | | |
| --- | --- | --- | --- |
| 633 | Yeet | Rubber Band | Get yeeted! |
| 634 | Fling | Rubber Band + Dynamite | Fling your enemies with a bomb |
| 635 | Rubber-bones | Rubber Band + Egyptian Head | Get long bones! |
| 636 | Fling-gloves | Rubber Band + Boxing Gloves | Fling punches! |
| 637 | Tire-trampoline | Rubber Band + Giraffe Hoof | Tire trampoline! |
| P220 | Rain-bouncyballs | Rubber Band + Cloud | Make it rain bouncy balls! |
Looking for more Wacky Wizards content? Check out our recent guides on How to get the Frog ingredient in Roblox Wacky Wizards or How to get the Disco Ball ingredient in Roblox Wacky Wizards here on Pro Game Guides!