The Spider is a necessary ingredient for turning your Avatar into different types of animals and crawly critters in Roblox Wacky Wizards. This ingredient is not too difficult to find, but you will need to know how to brew a Shrink Ray potion and where to find the secret room.
Required Potion
There is only one required potion you'll need in order to get the Spider ingredient.
| | | |
| --- | --- | --- |
| # | Potion | Recipe |
| 22 | Shrink Ray | Chameleon + Fairy |
If you're in need of the Chameleon ingredient, it can be found resting on a branch attached to a small tree. The best way to find this specific tree is by searching for the tallest tree where the Bird ingredient obstacle course is located.
How to get the Spider
First, brew your Shrink Ray potion by placing a Chameleon and Fairy into your cauldron. Once brewed, grab your potion and run toward the secret cave with the spider web blocking the entrance. This spider web entrance is located near the ramp and the tall tree obby.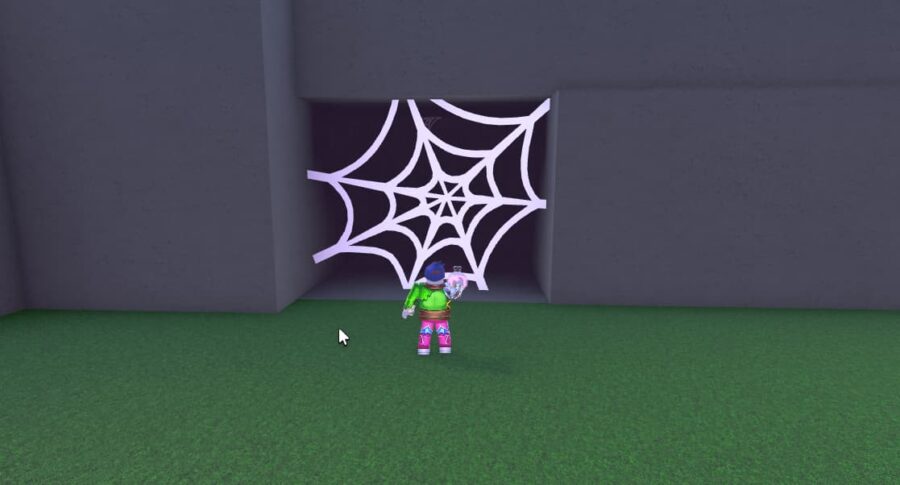 You do not need to burn the spider web that lines the entrance. Instead, you can pass right through the spider web unharmed and continue on your path to the spider ingredient.
Continue straight down the path until you reach a wall and the only option is to turn right. Continue right down this path until you reach a small hole in the wall with a spider web in front of it. This is where you must drink the Shrink Ray potion in order to continue.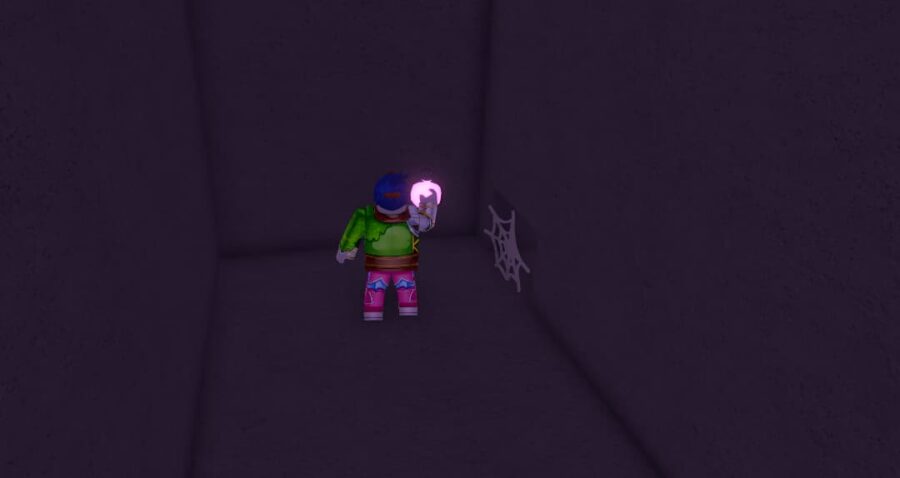 Drink the Shrink Ray potion and wait about 30-to-60 seconds for your body to shrink small enough to pass through the opening. Run through the opening and travel down the path until reaching the Spider ingredient. Grab the ingredient and teleport to your cauldron. While it shouldn't be an issue, your Avatar will eventually shrink itself to death, so it is best to teleport with the Spider in hand as soon as possible.
Once at your cauldron, place the Spider on your table which will remain in your possession forever. Press the Reset Player button to remove the shrink effect from your Avatar.
For more Roblox Wacky Wizards guides, check out How to get the dynamite ingredient in Roblox Wacky Wizards on Pro Game Guides.