Nico's nextbots is a horror-survival experience created on the Roblox platform. It spawns the player in a spooky abandoned mall, where they must survive for as long as possible while being chased by loud PNG images called nextbots. The mall features safe rooms to avoid monstrous memes, corridors, and parking garages. It even features a secret backroom which can be accessed only through a hidden elevator. This guide will tell you how you can enter the backrooms in nico's nextbots.
How to enter the backrooms in nico's nextbots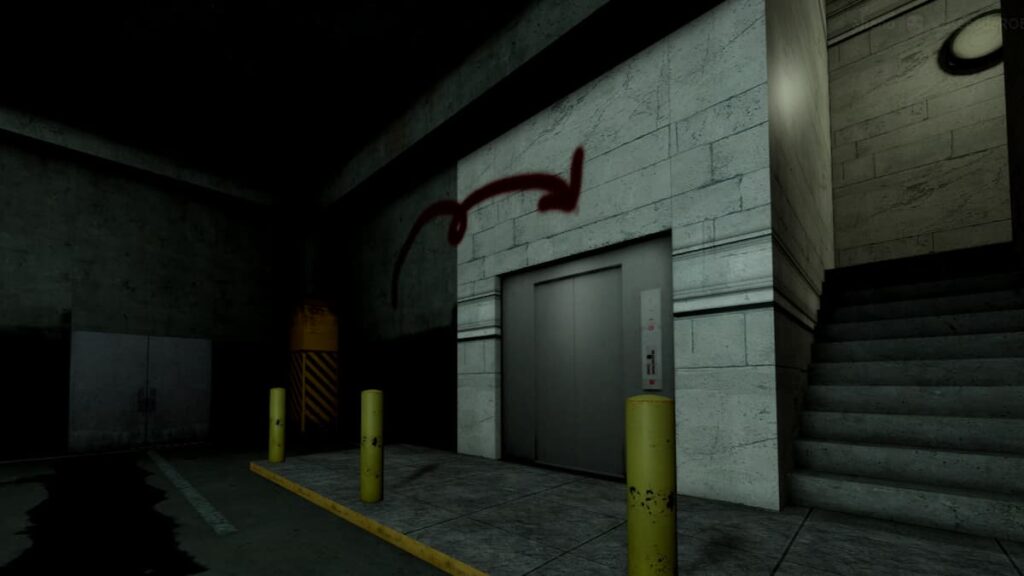 To enter the backrooms in nico's nextbots, you need to find an elevator located in one of the two parking lots in the mall. The elevator you need to interact with to enter the backrooms is located in the second-floor parking lot. It can be easily distinguished by the red arrow painted on top of it. Simply head over to it, and interact with it to enter the backrooms.
Another good way to easily find this elevator is to locate the shop on the second floor called mcBabber's. Once you stand directly facing this shop, take the exit to your right. Once you enter the parking lot, turn right again, and you will find the elevator to enter the backroom. You will find enemies inside the backroom, including characters like Speed, Patrick, Sponge, Roblox, Claude, Crabbo, and Nerd.
Looking for more scary experiences in Roblox? Check out Roblox: Best Scary Games – Roblox Horror Games!, right here on Pro Game Guides.