Wren Brightblade has left us some treasure in Deathrun during Week 2 of Metaverse Champions. Find out how to get Wren Brightblade's Treasure Chest (available April 21 to April 30) below.
How to get Wren Brightblade's Treasure Chest in Deathrun
To get Wren's Treasure Chest in Deathrun, you need to make it to the end of any deathrun map. This can be a difficult quest depending on how familiar you are with each map.
In every round, you are placed on the map that most people voted to play. Your goal is to reach the end of the map by avoiding the traps that another player is controlling. There are many traps in every level, any thus, plenty of opportunity for the controller to stop you from reaching the end.
Note: Some players have reported that even if you die in a deathrun, you can still receive the chest if you make it to the end of the map in your ghost form.
Completing this quest largely relies on skill and timing, and a bit of trickery. Here are some tips to help you get through the round to complete the quest.
Look at the Controller. As a runner, you can see where the controller is. If they are close to the button that is controlling the trap you're near, be careful. If they are far away from that button, though, you can safely walk across.
Trick the Controller. If you make it look like you're absentmindedly running into a trap, the controller will probably fall for it. If you notice their attention is on the trap you're at, fake them out by walking in a bit then walking back out.
Traps have a 10 second cooldown. Once a trap is triggered, there is a cooldown before the Controller can use it again. This means the best time to cross a trap is immediately after it's triggered.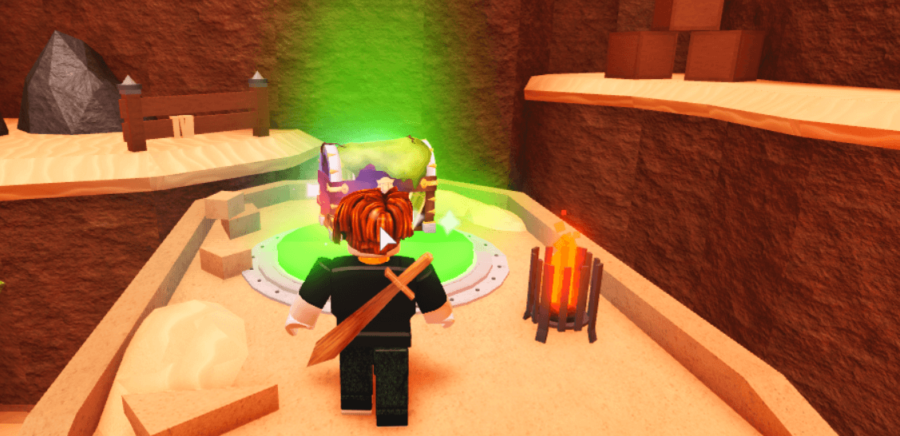 Once you have reached the end of a deathrun, you've completed the quest! You'll receive a badge in-game, and Wren's Treasure Chest will be in your inventory.
For all Metaverse Champions Mission Guides, be sure to check back with Pro Game Guides. If you're looking for codes for other games, we have a ton of them in our Roblox Game Codes post! You can also get a bunch of free stuff via our Roblox Promo Codes page.