If you've made it to the ship, you're almost to the end of Chapter 1. However, there is one last challenging task to complete. You must complete three phases of lighting candles spread around three levels of the terrifying ship. This requires some time and a little finesse to bypass the monsters guarding the areas. Here's what you need to do to complete it as seamlessly as possible.
Stay in safe spaces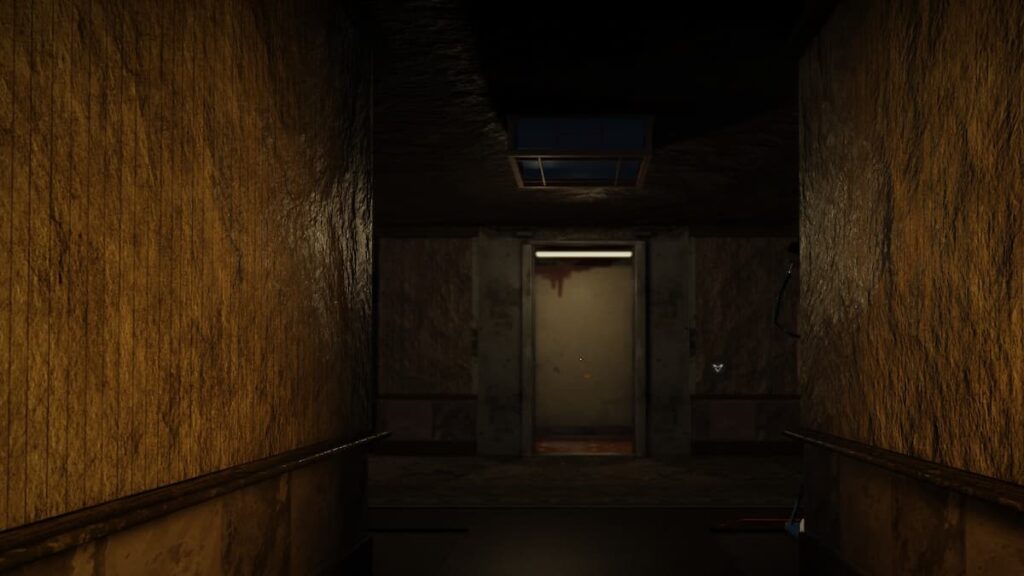 To save yourself from being jump-scared by the creatures lurking around, you'll want to recognize all your safe spaces. On the first two levels, the hallway where the bedrooms are located is off-limits to the monsters and a good area to wait for them to pass by. You'll also be safe standing inside the elevators, conveniently placed in the middle of the rooms with easy access on both sides.
The monsters will patrol the area in a consistent rotation, so these rooms are critical for observing them, waiting for your moment to run past and light the candle you need.
Hide under tables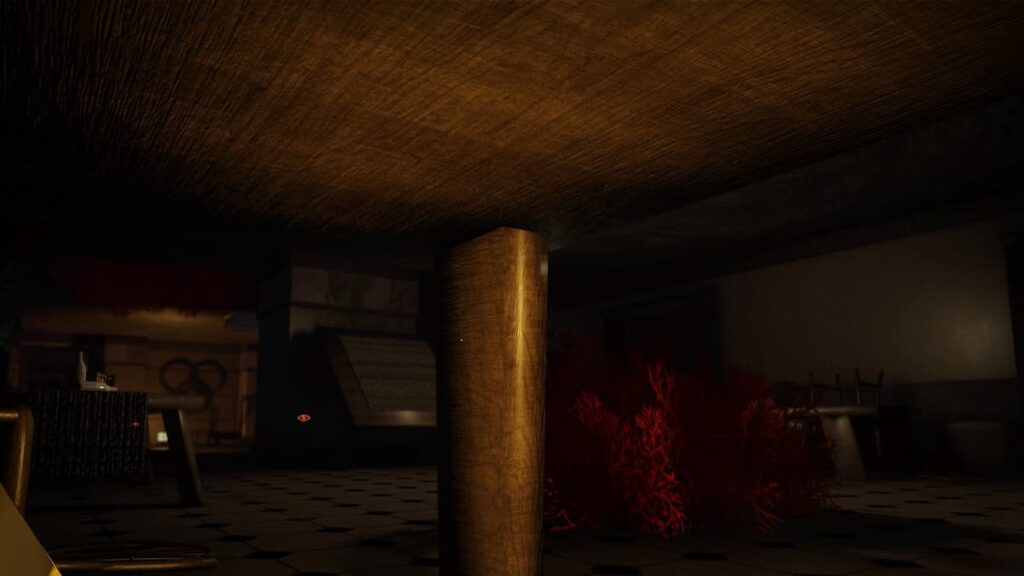 Related: How to pass the snake monster in Roblox The Mimic – Book II Chapter 1
If you find yourself in a more open area at risk of being caught by a monster, look around for nearby tables. You can hide underneath them by holding the CTRL button to crouch. The monsters won't be able to catch you if you are under them. These tables make it a lot easier to get over to the candles, as some are usually placed closer to the candles' locations.
Refill your oxygen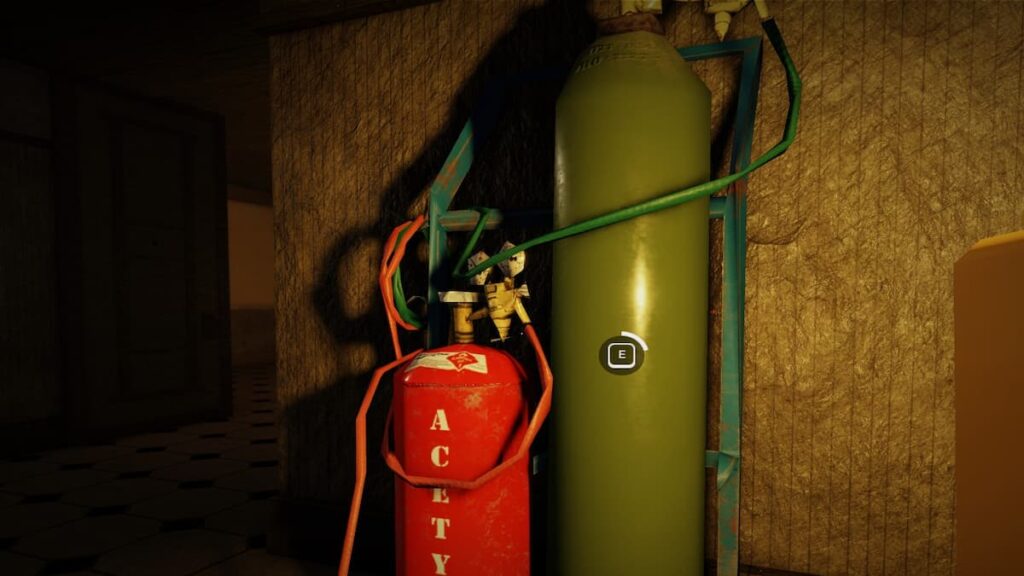 During this puzzle, you also have to pay close attention to your oxygen level. It is measured by a blue meter on the left of your screen. If it is wholly deplenished, you will die, so you'll have to refill it often.
There are oxygen tanks on each floor, but they aren't in safe areas. Look out for creatures while heading to them. Once you're beside it, hold E to refill. You should hear a inhale oxygen noise when it's completely replenished.
Light the candles
Related: How to solve the painting puzzle in Roblox The Mimic – Book II Chapter 1
There are three different phases you must complete to finish this puzzle. The first two phases require you to light four candles each, and then the last requires you to light eight in total. Keep in mind though this might differ depending on if you're playing solo or in a party.
The candles are easily located by the orange eye symbols hovering above them. You should be able to see each one while navigating around. You'll want to wait out the monster's rotation before heading over to the candle you need. Once you get over to it, hold E to light it. It will automatically transition to the next phase once you have the proper amount.
Navigate to each level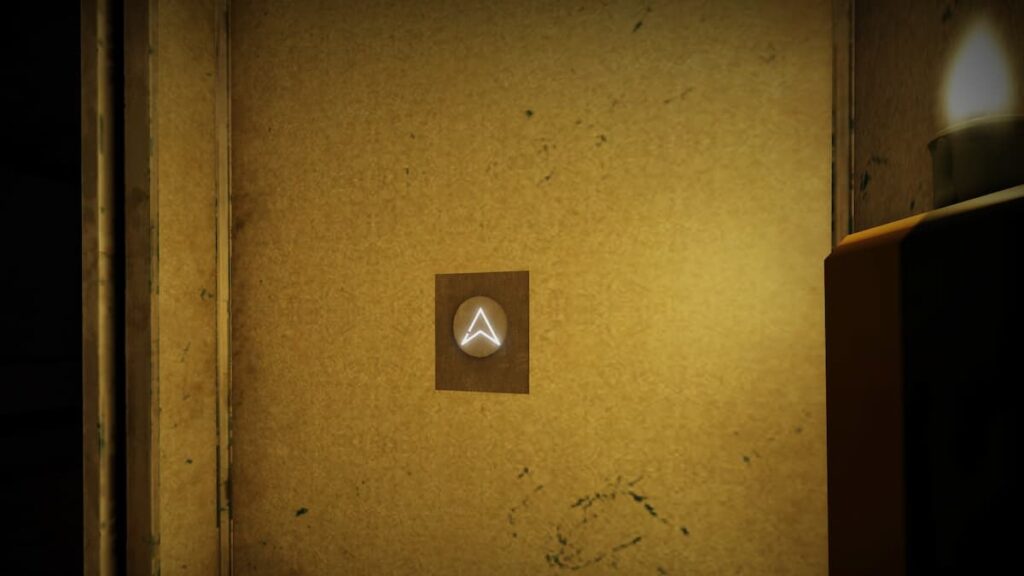 There are only so many candles on each floor, which means you'll have to navigate to multiple floors to complete the phases. The first two phases only require four candles, so you're safe to stay on the first two floors. However, you must light eight candles in the last phase, so you'll have to stop on all three floors.
Unfortunately, if a monster catches you in the middle of the phase, you will have to restart that current phase. Thankfully, it does save your progress on phase. If you happen to be playing at a party and are caught by a monster or run out of oxygen, you can be revived by your fellow teammates. You should be able to light all those candles more easily.
Looking for more Roblox content? Check out our guides on How to find rats in Roblox The Mimic – Book II Chapter 1 or Roblox: Best Scary Games – Roblox Horror Games! (2022)!