Seasonal updates are exciting times for any Roblox Adopt Me! players, as the developers always guarantee new content in the form of one or two unique pets. The latest Spacehome update is no different, as the developers have added two new pets and a brand-new space house. One pet introduced is the Neon Space Whale. It is an ultra super rare pet that will only be available to purchase during the event and become a tradable entity after the update ends.
To purchase and unlock Space Whale in Roblox Adopt Me!, you need to spend around $2,499 in-game currency, which costs roughly 1400 Robux. If you don't wish to buy some Robux coins, you can save money by completing quests or other missions from the task board to unlock the character.
Related: Roblox Adopt Me! collabs with 'Minions: The Rise of Gru' to release exclusive Zodiac Minion Egg
How to unlock Neon Space Whale
Open the game and navigate your inventory section by clicking on the bag option. Select the "+" icon to visit your nursery. Get out of the nursery, and you will find the exclusive pets near the entrance. Click on the interactive menu and spend $2,499 to buy a Space Whale.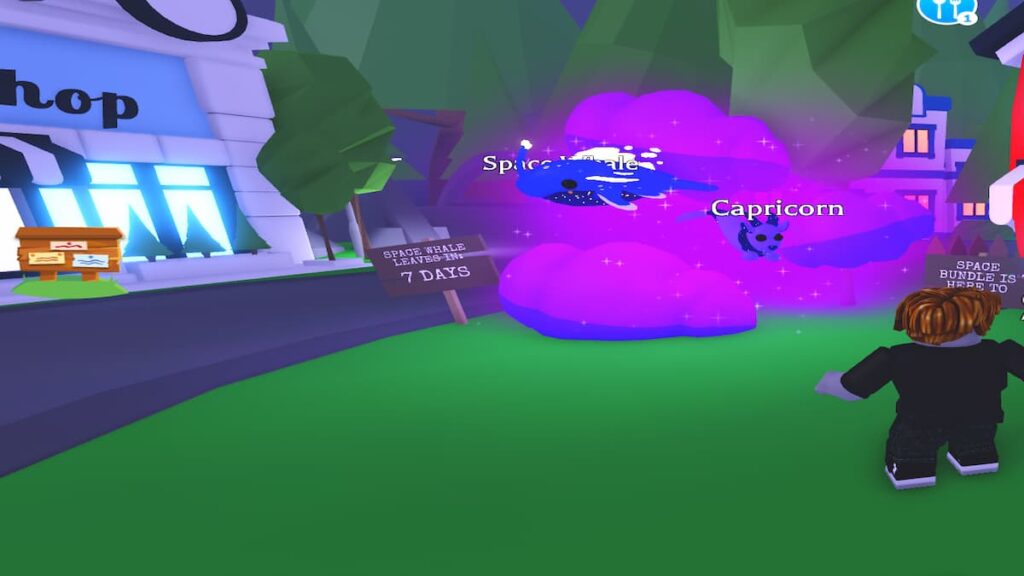 To turn your regular Space Whale into a Neon Space Whale, you need to collect four normal whales and merge them into one Neon Space Whale. As the name suggests, the main difference between a regular and Neon Space Whale is its shiny appearance.
What is a Neon Space Whale worth in Adopt Me?
As of now, everyone will try to get their hands on the Neon Space Whale, making it a less valuable pet. But once it leaves the store, it will be in high demand and likely reach the top as one of the exclusive pets in the game. In the future, you can trade the Neon Space Whale with three to four ultra-rare pets in the game.
For more on Roblox, check out Adopt Me Pets List – All pets, eggs, and how to get or Roblox Adopt Me! Woodland Egg Pet Lists on Pro Game Guides.