In Blox Fruits, players have a large collection of Blox Fruits to choose from. When consumed, they grant you a host of unique abilities that can deal massive damage, but only one Blox Fruit's powers can be wielded at a time. One Fruit that has been a matter of contention within the Blox Fruit community is the infamous Bomb Fruit, being generally regarded as weak. However, in update 17.3, the developers tweaked the Bomb Fruit significantly. This begs the question, is the Bomb Fruit worth using and leveling up? Read on to find out!
Is Bomb Fruit worth using in Blox Fruits?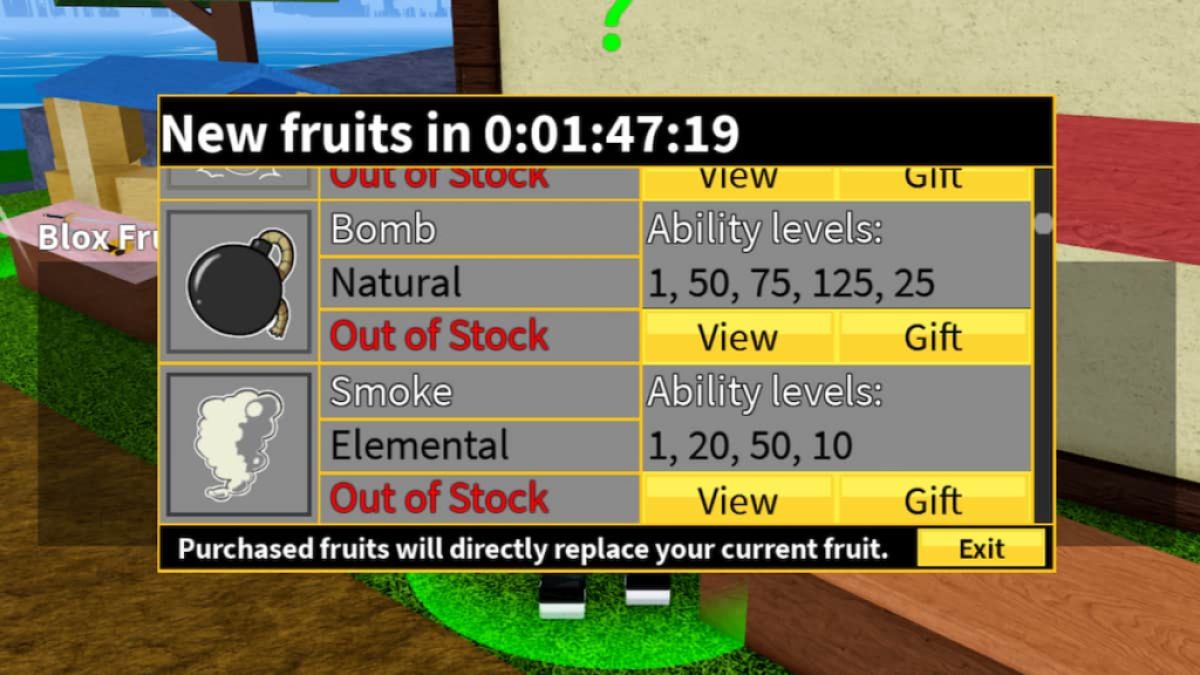 The Bomb Fruit might have been an underwhelming fruit in update 17.2 and before. However, its rework in update 17.3 has made this Blox Fruit an excellent fruit to use. It grants the player five different abilities that deal great damage in large zones, as well as grant massive mobility effects that you can use to your advantage. It only costs $80,000 or 220 Robux, making it a great Blox Fruit to have for the price. The following are all the revamped abilities of the Bomb Fruit in Blox Fruits.
Related: How good is Gravity Fruit in Blox Fruits? How to get
All Bomb Fruit Movesets
Targeted Bomb: Charge a bomb at the location of the cursor by holding, and release to explode. Explosion radius increases with charge time. (Level 1 Mastery)
Bomb Grab: Dash to an enemy and set off a bomb, causing the target to fly off in the explosion. (Level 50 Mastery)
Land Mines: Set up land mines randomly in a radius around you. When enemies step or walk over the mines, they explode and deal damage. (Level 75 Mastery)
Self Destruct: Hold to start draining health and charging up, then release to deal massive damage to enemies around you. (Level 125 Mastery)
Explosive Jump: The player jumps up into the air in an explosive burst, dealing damage to any enemies around. (Level 25 Mastery)
How to get Bomb Fruit in Blox Fruits
You can purchase the Bomb Fruit from the Blox Fruits Dealer, or find it around the map as a random spawn. The items in the Blox Fruit Dealer's stock changes every four hours, with the Bomb Fruit having a 20% Chance to restock each cycle. Therefore, be sure to keep checking their inventory to maximize your chances of getting the explosive Bomb Fruit.
Want to become a rockstar in Roblox Blox Fruits? Check out How to get Soul Guitar in Blox Fruits (January 2023). Also, be sure to check out Blox Fruits Codes 2023 – EXP boosts & money (January 2023) for awesome rewards!