The Lil Nas X concert experience has been officially announced to be happening in Roblox! This is the first live concert that Roblox will have ever really put on, and is a massive step forward in bringing future pop culture acts onto the platform. There's going to be photo booths, collectibles, and exclusive items that you can obtain before the event and during the performance!
The Lil Nas X Concert Experience will be taking place live on November 14th, 2020 at 1pm PT. If you want that translated to your own time, then you should Google "1pm pt my time" and you should get a result. The official announced was made by Roblox via Twitter:
One-of-a-kind artist. One-of-a-kind experience.
The @LilNasX Concert Experience is live on #Roblox. Enjoy photo booths, collectibles, exclusive items, and more before Friday's pre-show event and Saturday's performance: https://t.co/SPfSheUhPV #RobloxPresentsLNX pic.twitter.com/gUMGXUj6Wc

— Roblox (@Roblox) November 10, 2020
The game is already live which you can go to here, and they have listed a schedule of the various times the concert will take place:
PRESHOW
Friday, Nov. 13 @ 4 PM PST
MAIN EVENT
Saturday, Nov. 14 @ 1 PM PST
ENCORES
Asia: Saturday, Nov. 14 @ 10 PM PST
Europe: Sunday, Nov. 15 @ 9 am PST
Good news to all of you players who might not have any Robux to spend on some of the new items that will be available via the concert. There is a free Old Town Cowboy Hat that you can get from the Avatar Store for free! All you have to do is click this link, and hit the green GET button to add it to your Avatar!
There's clearly going to be a lot to do in this game, because a bunch of badges have leaked ahead of the concert that you will be able to earn: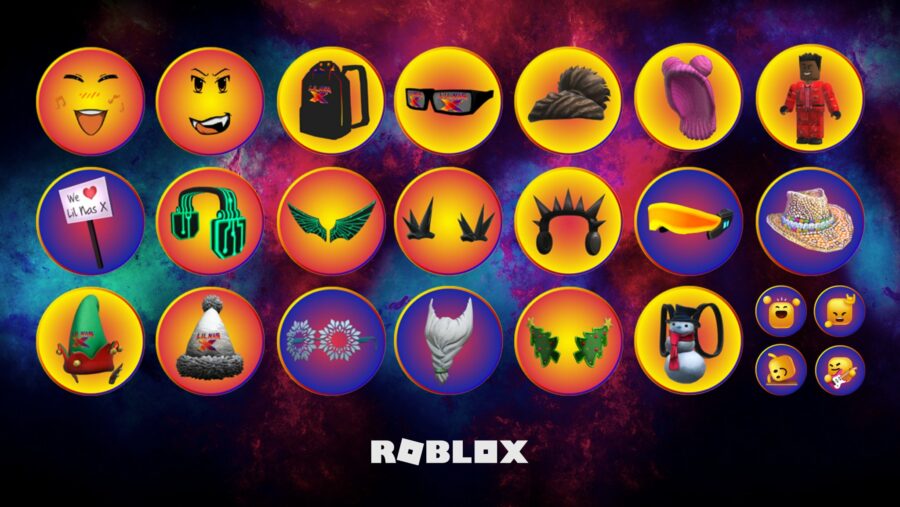 We also have a good look at the cosmetics you'll be able to either purchase for Robux or use temporarily during the Lil Nas X concert. Credit to BloxyNews for the image.
So, be sure to check out the concert on November 14th! If you miss out on the live event, there will be encores that you can attend, so keep an eye out for those.