Murder Mayhem is a simple Roblox game where you play as either the killer, sheriff, or an innocent. As you run from the murderer (or chase innocents down), you collect coins that are placed throughout the map. You can use these coins to purchase special objects and cosmetics in the game-shop, which adds some flair to your persona on the server.
However, there is a much simpler way to get coins: with codes. When you use codes in Murder Mayhem, you claim exclusive rewards that can either give you a significant stack of Coins to use in the shop, or even special cosmetics for your weapons! Our codes list below is frequently updated with the newest codes available for the game.
While you're using the Murder Mayhem codes list below, don't forget to check out our codes for other massively popular Roblox games. We have the latest codes for similar games like Murder Mystery 7, Survive the Killer, Dead Realms, and Dog!. If you want to see codes for the even more great games, use our comprehensive list of Roblox codes!
All Roblox Murder Mayhem Codes List
Updated May 12, 2023

No new codes today!
Murder Mayhem Codes (Working)
Here's a look at all the working Murder Mayhem codes.
MAYHEM—Redeem for 300 Coins (New)
Murder Mayhem Codes (Expired)
These Murder Mayhem codes no longer work.
Roblox Murder Mayhem Frequently Asked Questions
How to Redeem Murder Mayhem Codes
Redeeming codes for free rewards in Murder Mayhem is easy.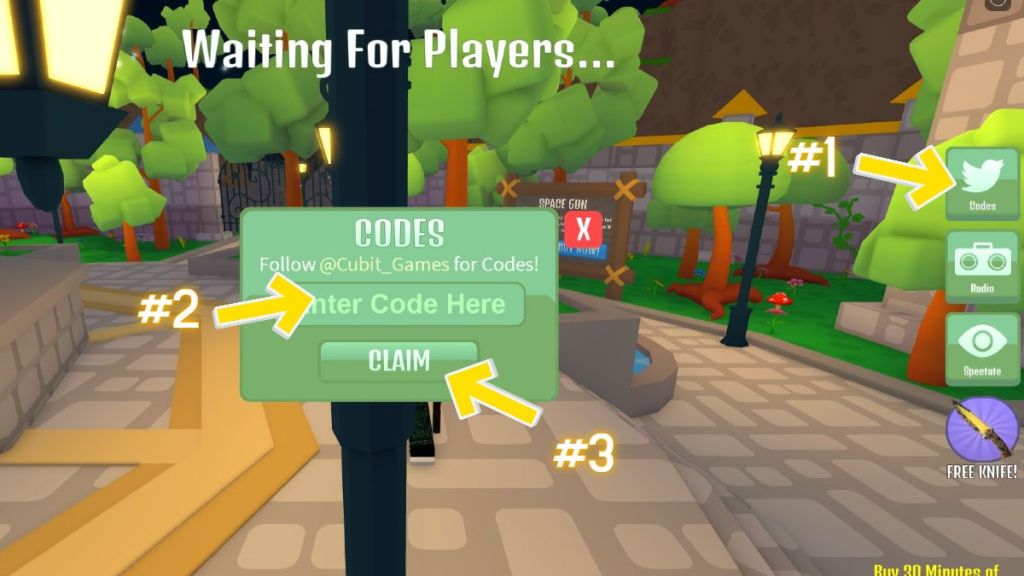 In the game, press the Twitter Bird/Codes button on the right side of the screen.
In the text box, enter the code exactly as it appears in the list above.
Press the Claim button to claim your reward!
How can I get more Murder Mayhem codes?
Murder Mayhem is a relatively new game compared to most other Roblox games. The developer doesn't have a substantial social media presence, which is how most developers provide codes for their players. The best way to get codes is to bookmark this page and check back if you notice an update was pushed to the game's Roblox page or Group page. Alternatively, you can monitor the official Discord channel for updates or follow the developer's Twitter account.
What are Coins in Murder Mayhem and how do I use them?
Coins are the primary form of currency in Murder Mayhem and they're used to purchase items in the game shop such as powers, skins, and effects. To use them, open the Shop by pressing the Shop button on the left side of the screen. Select what kind of object you'd like to purchase, then select which specific item. As long as you have enough Coins, you can press the purchase button to claim it. Some items (such as Knifes) randomly select a skin instead of purchasing it outright, so choose wisely!
What is Murder Mayhem?
Murder Mayhem is a typical killer game on Roblox where you have two sides: murderers or innocents. A single murderer is randomly chosen at the start of each round. When the round starts, their goal is to take out all the innocents before time runs out or before the sheriff shoots them. The main goal of the game is to survive as long you can in each round and collect as many coins as you can to use in the shop!
If you're looking for codes for other games, we have a ton of them in our Roblox Game Codes post! You can also get a bunch of free stuff via our Roblox Promo Codes page.