Roblox continues to push out the potential new promo codes, because we've had a bunch of new items like the Fiery Fox Shoulder Pal, Topaz Hummingbird Wings, Wintery Peacock Tail, and the Dapper Narwhal Shoulder Pal come out. There's also the White Cat Wizard hat that is being desperately waited for by many players. Now we just got a leak that has shown off a new item that will be available soon in the Arctic Blue Fuzzy Tiger Hood!
Available Now
You can now redeem a code to get the Arctic Blue Fuzzy Tiger Hood for free! Copy the code below and head to this link to redeem it.
The new hood cosmetic is a hat that will help keep you warm in the winter. The back portion of it is covered in light blue with dark blue stripes, which resemble the pattern you will find on a tiger. The front of the hood is very thick and white, which means it would be quite warm if you were to wear it out.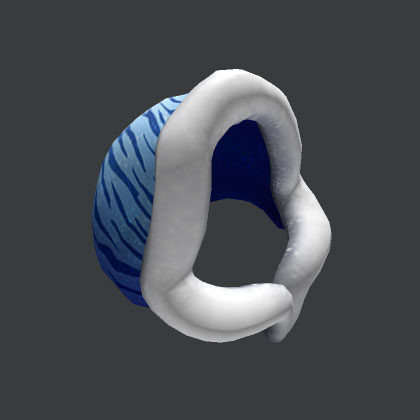 We don't know when this will be available yet, but we will be updating our Roblox Promo Codes post as soon as you can get it! These usually come out a day or two after they have been revealed (unless it's the Wizard Cat, which is taking forever to release), so you shouldn't have to wait too long. This just adds an additional cosmetic for you to collect, so make sure to grab it because it's likely only going to be around for a limited time!