The centerpiece of the newest Roblox Adopt Me update is the new Sky Castle, but there are plenty of other details to go along with the castle in this update!
New Sky Castle Update 2021
Here is the breakdown of the latest Adopt Me Update!
Updated Building
The Sky Castle is being revamped in this latest update. The new sky castle has a dazzling and fantasy inspired look, just like the old one. The new castle looks much more clean and has a higher degree of detail compared to its minimalist predecessor.
The Sky Castle will remain in the same location, in the sky above Adoption Island. You can reach the castle by using a flying pet, flying toy, or by using the Hot Air Balloon.
Potions Changes
The Potions Shop that many players have come to be used to will be removed in this update. While the shop will be gone, potions are here to stay. Now, they can be found in the new Sky Castle.
Pride Month
To commemorate Pride Month, Adopt Me is releasing items with this update for players. Decorative flags and pins with a wide array of Pride designs are being released.
The pins can be found in the Hat Shop on a wooden board. A player can take one pin for free every hour. The flags can be purchased from the Stuff area of your house, under the NEW section. They each cost $1.
Cobra
The new Cobra pet has been delayed, which was announced by Uplift Games on June 9. The developers still plan to release the Cobra pet, eventually, but it will be in a future update.
Update June 21: The Cobra pet was released on June 17, 2021. The premium Adopt Me pet can be purchased for 500 Robux in the Sky Castle.
New Sky Castle Release Date — General Information
The Adopt Me Sky Castle update went live on Thursday, June 10 at 8am PT / 11am ET / 4pm BST. Check out the video below for the initial preview of the new Sky Castle, Pride Month items, and more.
Additional Photos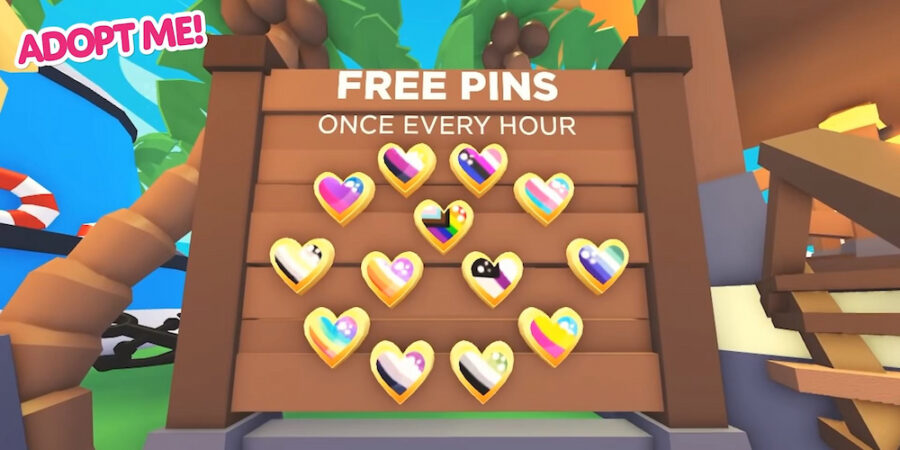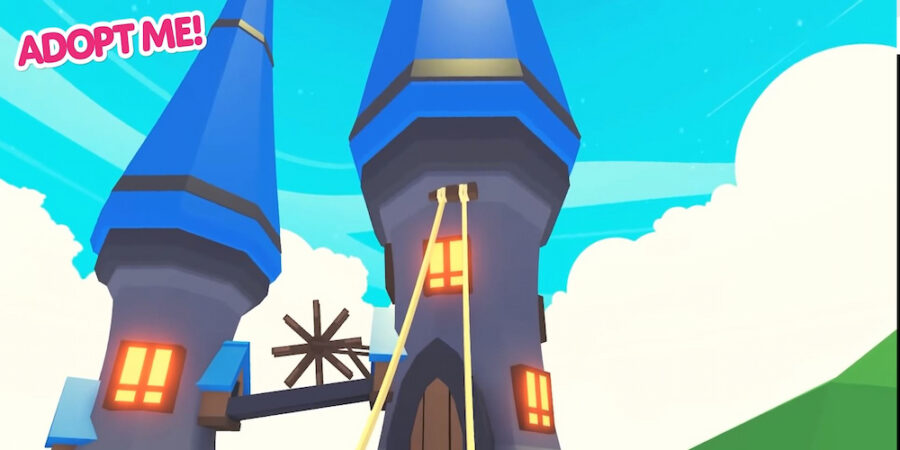 Looking for free Roblox rewards? We have a ton of them in our Roblox Game Codes post! You can also get a bunch of free stuff via our Roblox Promo Codes page.