In Roblox Adopt Pets, you get to design your own pets and have other players adopt them to earn Robux. The goal is to design the cutest or most appealing pet so that passers-by take interest and pay to adopt it. The best part is that you can set your own prices, so you determine the value of the pets you design!
Codes can be helpful in this game because you can use them to get Coins, which you can use to add special accents and features to the pets you design. This makes it so they are worth more to potential adopters, and they end up being more willing to pay more Robux to adopt your pet! With our codes below, you can gather quick stacks of coins to use on rolls for special features. The more rolls you make, the more likely you'll get something good!
If you want to see some more ways to get free Robux, check out our guide on the Best ways to earn free Robux in 2022! Or, if you are looking for more information on Robux, such as the value in each currency, you can see that information on our Robux pricing guides for all currencies. If you want codes for other Roblox games that focus on pets, check out our codes for Roblox Adoption Simulator and Roblox Doodle World!
All Adopt Pets Codes List
Updated July 10, 2022

Removed expired code
Adopt Pets Codes (Working)
Here's a look at all the working Adopt Pets codes.
liked—Redeem for 100 Coins
50likes—Redeem for 100 Coins
Adopt Pets Codes (Expired)
These Adopt Pets codes no longer work.
1M Visits!—1 MIL VISITS STAND
twitter—Redeem for 100 Coins
Adopt Pets Frequently Asked Questions
How to Redeem Adopt Pets Codes
Redeeming codes for free rewards in Adopt Pets is easy.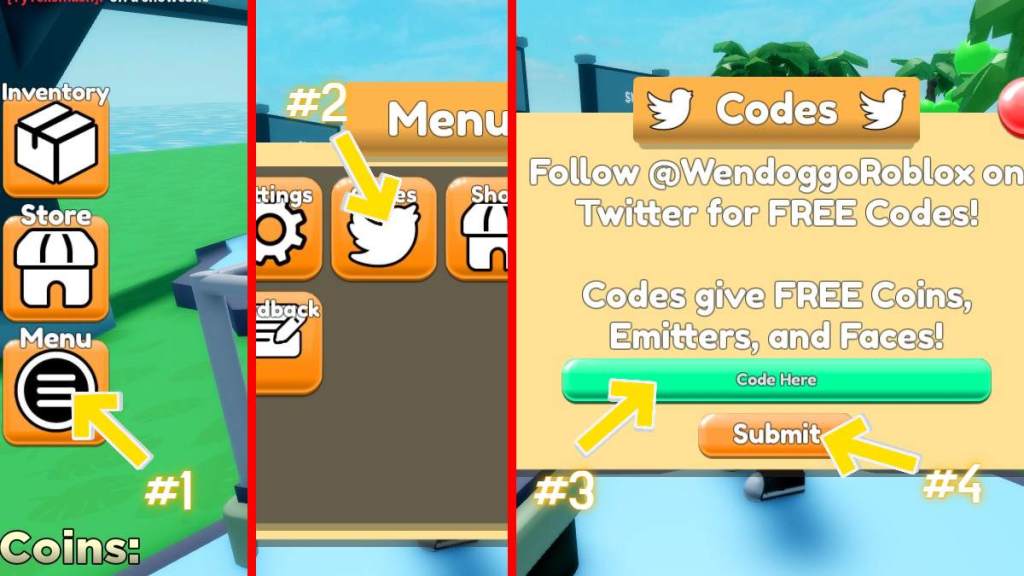 In the game, press the Menu button on the left side of the screen.
In the Menu window, press the Codes button.
In the text box, enter the code exactly as it appears in the list above.
Press the Submit button to claim your reward!
What are Coins in Adopt Pets and how can I use them?
Coins are a free currency in Adopt Pets you use to purchase Rolls. When you Roll for something, it spins a wheel of objects (such as Emitters) of different rarities that you can apply to your pet to make them more valuable. To purchase a Roll, press the Menu button on the left side of the screen, then navigate to the Shop tab. Then, select the Roll you'd like to purchase and press Purchase.
Why aren't my Adopt Pets codes working?
The most common cause of invalid codes in Adopt Pets is that the user entered them incorrectly. To avoid this, copy and paste the codes directly from our site into the game, instead of entering them in letter by letter. When you copy and paste, make sure you don't copy any extra characters or spaces before or after the code.
If you are sure you entered the code correctly, then you either used the code already or the code is expired. If the code is expired, be sure to let us know so we can investigate and update the page!
What is Adopt Pets?
Adopt Pets is a Roblox donation game where you design cute pets for other Roblox players to adopt. Your fellow players can approach your adoption booth and select a pet that you have on display, then pay Robux to adopt them to their pet family! The primary purpose of games like this is for players to give other players Robux in return for something. In this case, your best option is to design unique pets with clever designs and rare bonus features!
If you're looking for codes for other games, we have a ton of them in our Roblox Game Codes post! You can also get a bunch of free stuff via our Roblox Promo Codes page.