Are you an experienced dungeon crawler and ready to take on the next challenge in this Black Clover anime-inspired Roblox game, Era of Althea? Magic and power are required to get you through these dungeons, but nothing is wrong with getting a little extra help as some of the challenges might be a little daunting for newcomers or under-leveled players. So here is our up-to-date list of the codes you can redeem for the Era of Althea and heed our call to aid you in this journey. Sometimes it will take more than partnering up with someone to complete this challenge.
You have come to the right place to get you started for the codes you need to get added benefits on your playthrough in Era of Althea. These codes will get you a bunch of free spins and will bring you a step closer to mastering the challenge. If there are any of these codes that are on our Working Codes list that are no longer working, please inform us so that we can update the list. Enjoy these free spins while they still last!
If you are looking for more adventure games from Roblox to fulfill your desire to explore fantasy worlds then these games are a must to add to your list of what to play next, and use our codes for a helping hand, Roblox Clover Kingdom: Grimshot, Your Bizarre Adventure or check out the best Roblox adventure games!
All Roblox Era of Althea codes list
Updated May 13

Added new codes
Era of Althea Codes (Working)
Era of Althea codes that are working:
MaineEOA—Redeem for 5 free spins
NewUpdate??—Redeem for 25 free spins
Era of Althea Codes (Expired)
Era of Althea codes that are no longer valid:
25LIKES!
ShutdownForFixesA!
AhwokenTwitter!
4MILVISITS!
MyAplogogies!
AltheaHype!
ShutdownForFixes!
ShutdownForFixes2!
15KLIKES!
1MVISITS!
SHUTDOWNADOPTME!
EOA
1500Likes
3000Likes
6000Likes2
TrueSupport!
2MVISITS!
How to Redeem Era of Althea Codes
It's super simple to redeem the codes for Era of Althea.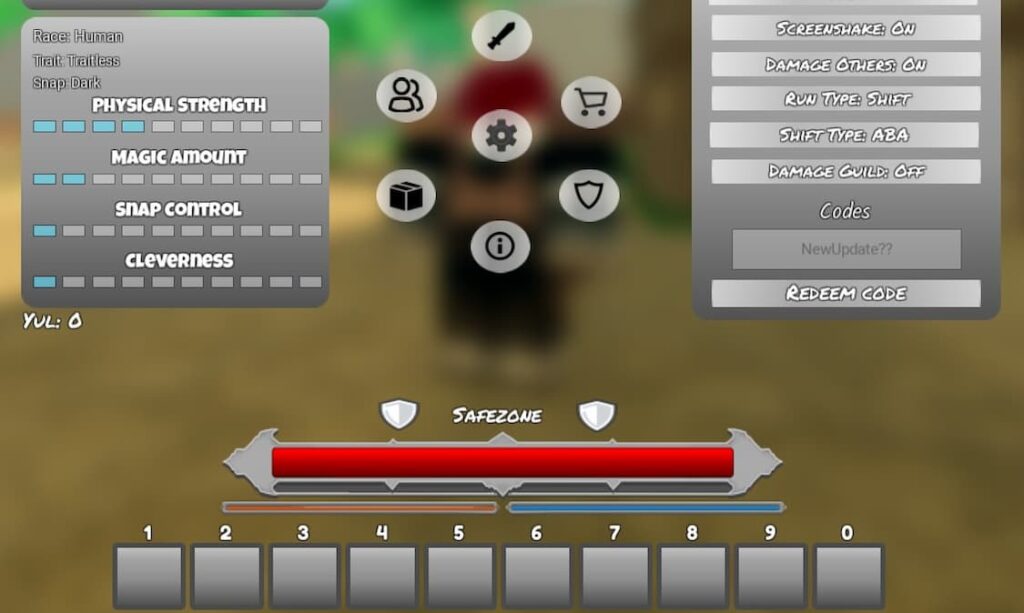 In the game press the M Key to open Menu Window.
Click on the Gear Cog which is for settings.
A 'Codes' field will appear in the settings menu on the right of the screen.
Copy the code and paste it in the window and click 'Redeem Code'.
How can you get more Era of Althea Codes?
If you are after more codes for Era of Althea, then the best way to get them is by following the developer @ahwoken on Twitter. Another great place is to join the official Lyrical Studios LLC Discord.
We are always working on finding you the newest codes, so remember to bookmark this page!
Why are my Era of Althea codes not working?
After a certain amount of time, a code will expire, as the lifespan for codes is pretty short, so make sure to come back to this page and see what codes are active or expired.
Another common mistake is by misspelling the code upon entering it. The code must be 100 percent correct to work correctly, so an excellent method to get this right is to copy it from our list above—this includes all the punctuation!
If you find an expired code in our working section, please let us know in the comments so that we can move it to the expired section.
What is Era of Althea Game?
Era of Althea is a Roblox adventure game that favors adventure and exploration, with a touch of magic and dungeon crawling enemies. The quests you will go on will take you down dark and dangerous paths, giving you the opportunity to be the greatest fighter in the realm. But if you enjoy a challenge then this Roblox title is for you. With options like teaming up in guilds, who would not want to take the opportunity to go through difficulties together as friends and conquer the realm one dungeon at a time?
You can also get more free codes to help you in all your Roblox adventures by going to the Roblox Promo Codes page. We have you covered when it comes to all things Roblox.