Era of Althea is a great fantasy RPG game on Roblox where you have the potential to become a powerful wizard. You start your journey with all random traits, races, and features and must train to further your skills, do quests to earn money, and take on the evil around the map. If you aren't happy with any of your randomized attributes, you can always reroll for a chance at getting some different ones. Which ones should you be looking out for? Take a look at our tier list on what we think are the best to worst traits in Era of Althea.
What is the best trait in Era of Althea?
The best trait in the game currently is Elven Blood. Why? Because the Elven Blood trait gives a substantial mana boost, which will make performing magic more manageable and more potent. Since this game revolves around magic, there is no doubt that this trait is a step above the rest, granting its user more magical ability.
Best Trait Tier List for Era of Althea
| | | | |
| --- | --- | --- | --- |
| S-Tier | A-Tier | B-Tier | C-Tier |
| Elven Blood | Alchemist | Game Addict | Traitless |
| Blade Master | Resilient | Smith | |
The traits all have various bonuses and increased stats and can all be useful in different aspects of the game. However, some, like the Elven Blood and Blade Master traits, allow players to excel in combat and take down foes with ease, which makes them a little more valuable than others and is why they deserve the spot in S-Tier. Don't worry! Even if you don't manage to secure one of the better traits immediately, you can keep trying to reroll for the one you want.
What do traits do in Era of Althea?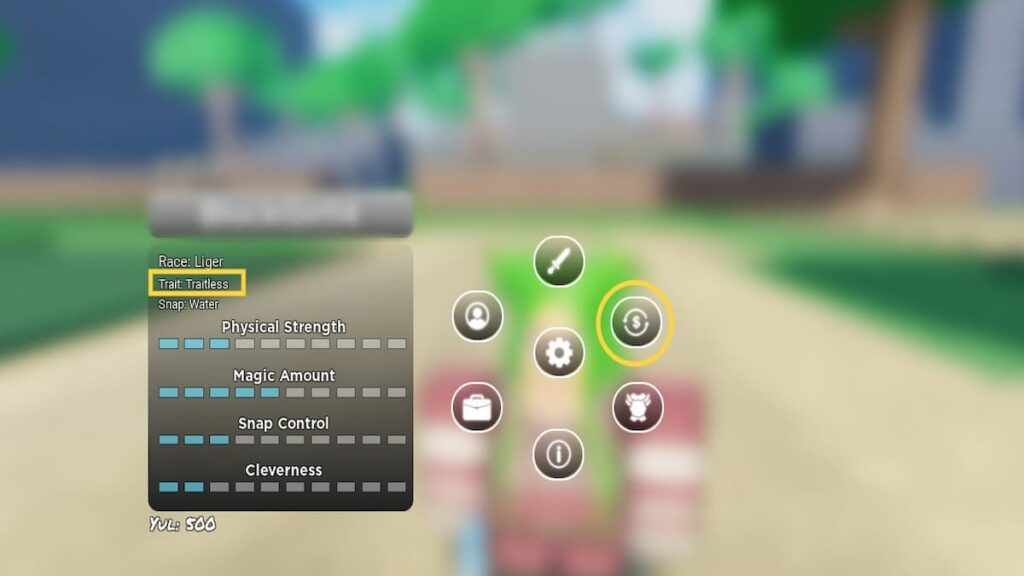 Traits in Era of Althea give players various boosts and bonus stats during their play––or, if donned with Traitless, will not have any significant gain. They can strengthen the players in combat or improve in crafting, allowing them to excel above others in a specific field. You can find your trait listed in your stats menu by pressing M and reroll them by pressing on the circled arrows dollar sign icon.
Elven Blood: Significant Mana increase
Blade Master: 2x weapon mastery and increased damage
Alchemist: Use potions quicker
Resilient: Doubles block time
Game Addict: 1.5x exp gain
Smith: 10% increased success chance while smithing
All the traits can be helpful during your journey in Era of Althea, whether you are looking to defend yourself better, level up quicker, or deal out some more damage. Even if you don't manage to get one of the S-Tier traits right away, you can keep grinding and rerolling to collect it in no time!
Looking for more Pro Game Guides Era of Althea content? Check out our guides on Era of Althea – Best Race Tier List or Roblox Era of Althea Codes (August 2022)!